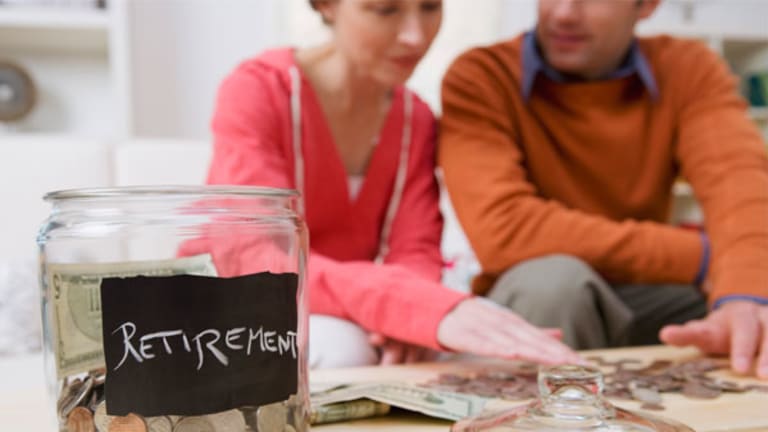 NEW YORK (
) -- I recently attended an educational session by
Mitch Anthony, an author and retirement planning expert, which discussed thinking about retirement in a new way.
Most people still view retirement as crossing a finish line because they have reached a certain age. This construct is based on our nation's industrial past when most workers performed physically demanding jobs. The paradigm then was you worked until age 65 when you were physically worn out and then you retired. The company you worked for would typically pay you a pension "for life." Unfortunately "for life" in the good old days might have only meant two or three years!
Fast forward to our current U.S. economy: Most workers today are no longer engaged in physically demanding jobs. Instead most of us are engaged in intellectual or service-based work. So in today's world many of us are capable of working past age 65. For most people working past 65 is a better option than permanently retiring at an artificial age-based finish line.
For individuals who work for compensation during retirement there are the financial benefits. Retirees who work part time during retirement can defer collecting social security until their full retirement age or even to age 70. Waiting to collect social security until at least your full retirement age results in a benefit 25% higher than starting at age 62. Another financial benefit of part time work is it might give a retiree access to health care coverage till they reach Medicare eligibility at age 65. Finally, the post-retirement income might allow the retiree to defer drawing down a portion of their retirement assets just a bit longer.
Working past age 65 can be helpful for financial reasons but it goes deeper than extra money and doesn't have to be about compensation. If you are lucky enough not to need the money, volunteering at a not-for-profit is a valid form of work.
Some non-financial benefits of working during retirement include:
sense of relevance
feeling of contribution and making an impact
creativity
competition for those who crave it
connectivity to others
The commonality among the non-financial benefits of working are that they all help with our emotional and physical well being. Working during retirement can also aid our cognitive health. The more we use our brains the healthier they are likely to be! The key to our second act work is engaging in work we find meaningful and that brings value to others. The great thing about it is we can define for ourselves what constitutes meaningful and provides value to others. In a nutshell, we can create our own personalized retirement job that works for us.
I want to pass on two suggestions from Anthony when planning for your own retirement. The first is to write down how you plan to spend your 168 hours a week in retirement. If you are staring at an almost blank piece of paper you have got some work to do. The second idea is to get a mentor for retirement. Find someone you know who is doing retirement well, from your perspective, and engage them in a dialogue about how they did it. Remember, having enough "financial resources" to retire is only the first step towards a successful retirement.
--By Michael Maye
Michael Maye is the founder and president of MJM Financial Advisors (www.mjmfinadv.com), a registered investment advisory firm in Berkeley Heights, N.J. He is a member of the National Association of Personal Financial Advisors (NAPFA) and has been a speaker covering tax topics at NAPFA's national and regional conferences. Maye has also been a frequent contributor to the Star Ledger of New Jersey's "Biz Brain" and "Get With the Plan" articles. In addition to NAPFA, he is a member of Financial Planning Association, American Institute of Certified Public Accountants, New Jersey State Society of CPAs and the Estate Planning Council of Northern New Jersey.