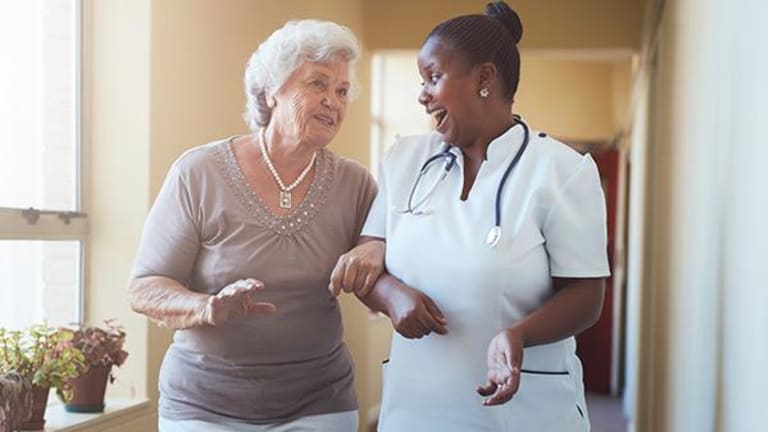 10 Questions You Need to Ask About Long-Term Care
Long-term care needs to be a major part of your financial planning.
Long-term care should be a big part of your financial planning.
But most people don't like to think about being old and incapable of going to the bathroom on their own. Plus no one really understands the costs associated with long-term care - we've all just heard that it's really expensive.
All that is enough to put the conversation to bed.
What we do know is that we are living longer, and the cost of care goes up faster than Donald Trump's tweets.
So let's start a dialogue and help get you comfortable with the topic. Here are ten questions you should be asking about long-term care.
- - - - - -
What's Hot on TheStreet
Beware Tesla fanboys: Tesla (TSLA) burning money, but shareholders are the likely ones to blister and feel the pain. The standard 90-day corporate equity lockup period for Tesla, following its $402.5 million stock sale of March 16, ends Thursday TheStreetreports. As a result, Tesla will be free to conduct another stock offering as soon as Thursday, which is a real possibility given the electric car company's debt situation, partly due to its Solar City investment, and need for additional cash. Any new issuance the company may seek would likely need to take place before July, which is when Tesla issues its quarterly report on car sales. Alternatively, an offering could come in late August after Tesla issues its quarterly financial report.
Shares could start to come under pressure.
Mining stocks get whipped: Global mining stocks found themselves in a hole Thursday TheStreetreports, after South Africa's government said that at least 30% of domestic mining assets should be black-owned even if previous black owners sell their stakes. South African-exposed mining companies fell sharply in the wake of the announcement. London-listed Anglo American plc (AAUKF) tumbled 4.4% to 1,013 pence ($23.87) a share, South32 Ltd fell 4% to 158 pence, BHP Billiton plc (BHP) was down 2% to 1,155 pence, Rio Tinto (RIO) fell 2% to 3,079 pence and Glencore plc (GLNCY) fell 2.6% to 279.2 pence. South African gold producers were hit even harder. Sibanye Gold Ltd. (SBGLF) plummeted 6.7% to 1,562 South African rand ($121.38) and AngloGold Ashanti Ltd. (AU) fell 4.8% to 14,015 rand.
Amazon eyes a new prize: Amazon (AMZN) may be preparing a deal to buy Slack Technologies in a deal that could value the messaging startup group at more than $9 billion, TheStreetpoints out. With Microsoft's (MSFT) deal for LinkedIn being well-received, this deal seems logical for an Amazon that is aggressively expanding into the cloud.
One has to wonder though: why isn't Apple (AAPL) considering Slack or for that matter, Twitter (TWTR) . Each service would provide valuable insight into human behavior from which to build new products and services.
Apple is a holding in Jim Cramer'sAction Alerts PLUS Charitable Trust Portfolio. Want to be alerted before Cramer buys or sells AAPL? Learn more now.
Worried about how to pay for your golden years? Ken Fisher, founder of Fisher Investments, and TheStreet's Jim Cramer will tell you what you need to know in a June 21 webinar on the market trends that are shaping retirement planning today. Register here for the event, which starts at 11 a.m. ET.