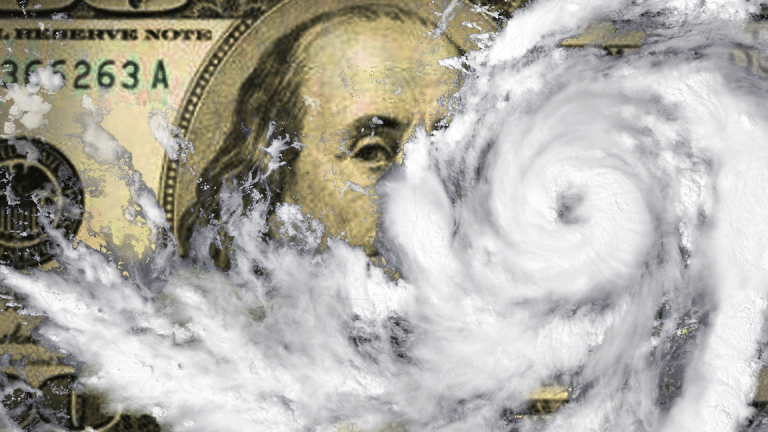 Tip of the Week: Do Retirees Need Homeowner's Insurance?
Retirees not only need homeowner's insurance, they need to make sure coverage limits will really keep them covered.
Retirees who own their homes also typically have a homeowner's insurance policy.
And experts say they shouldn't throw the document that outlines their coverages in a drawer when it comes at renewal time. Instead they should review it, if need be with the help of a trusted and competent professional.
"If a retiree has been in the same home for a long time, for example, their coverage limits could be too low," says Gene Toboyek, the director of the CFP Certification Degree Program at the University of Wisconsin-Whitewater. "Liability to others and medical payments could be two of the coverages where this is common."
For his part, Carl Goodin, the president of Financial Planning Associates, says the typical liability coverage ($100,000/$300,000/$100,000) limits for bodily injury and property damage are generally insufficient. "Sometimes a $1 million combined single limit is available, and would be preferable," he says.
Also, Goodin says most people should consider excess liability, also known as "umbrella," coverage. "This type of coverage raises the limits of liability from the maximums stated in the homeowners and automobile policies to a higher chosen limit, typically $2 million or more," he says. "The good news is that this type of coverage is relatively inexpensive."
According to Goodin, the risk of personal liability is rather open-ended, not quantifiable like other types of losses. "There is generally no maximum amount that a court might levy in the event of a claim," he says. "It is not limited by the amount of insurance you carry. The judgment could require garnished wages, etc. So, the answer to the question of 'how much liability insurance should you have?' is 'probably more than the standard policy limit.' A couple of million seems reasonable."
Toboyek also suspects the dwelling and personal property coverages might insufficient as well. "If a retiree doesn't have a mortgage anymore, then there is no lender making sure that the coverage amount keeps pace with the increased dollar amount it would take to replace or rebuild the home for example," he says.
According to Goodin, dwelling coverages are subject to a co-insurance clause which can result in a benefit "penalty" in the event of a partial loss, if the policy limit is not at least 80% of the replacement cost. "Therefore, I would recommend having insurance limits equal to 80% or more," he says. "Having a replacement cost (value) or inflation benefit is a good way to avoid falling below the co-insurance limit."
Toboyek also says a homeowner may make the assumption that personal property that they own is covered automatically in full when it may be a unique item that their policy has a limit on. Jewelry, for instance, is a common one here. "Way back in the day, I did claims work and it was tough to explain to a client that this beautiful ring that they spend thousands of dollars that was stolen is only going to get them a claim check for $1,000, or whatever," he says. "Certain property needs a rider to protect it more fully."
Goodin agrees. "For insureds who have valuable collectibles -- jewelry, guns, musical instruments, etc. -- the personal property benefit may be insufficient," he says. "A scheduled rider should be considered."
Retiree homeowners should also to review their costs. "Homeowners and other property casualty contracts regularly can have premium increases," says Toboyek. "I can see a retiree simply blindly just paying the bill without investigating other companies and how much their coverage costs."
And, if a retiree has a financial adviser, Toboyek says the adviser should be asking about this part of their risk management. "Even though a financial adviser is not licensed typically to do this type of insurance work, having the client provide their information to be at least reviewed by the adviser does make sense," he says.
Goodin is of the same opinion. "Finally, as with everything today changes are happening, so the advice of a good property/liability insurance producer will be valuable," he says.
Got questions about money, retirement and/or investments? Email Robert.Powell@TheStreet.com.