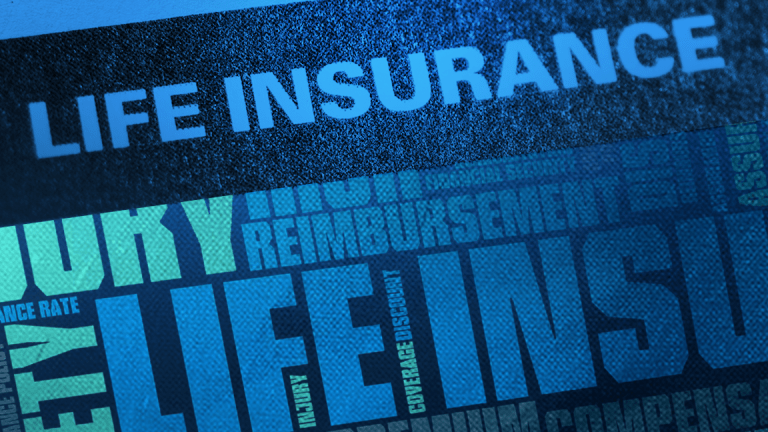 Rhode Island Law Would Offer Consumer Protection on Life Insurance
Rhode Island is a step closer to providing consumer protection designed to inform people about their rights and options when it comes to life insurance policies.
Rhode Island is a step closer to joining about half a dozen other states in providing consumer protection designed to inform people about their rights and options when it comes to life insurance policies.
Rhode Island's HB 7124 life settlement consumer-disclosure bill, which had been dormant for months, passed the House of Representatives Corporations Committee last week.
If passed by the full legislature, the law would take effect on Oct. 1.
State Rep. Brian Kennedy, the bill's sponsor, was not available to comment on the recent committee action, but he previously said in an email that he expects the bill to pass this year. A similar bill passed the state's house and a senate committee last year, but ultimately died.
Darwin Bayston, president and CEO of the Life Insurance Settlement Association, who had attended the committee hearing, was not available for comment. LISA's former director of legislative and regulatory affairs, Michael Kreiter, had testified in favor of the senate measure, as he did last year when a similar bill was debated in a house committee.
A companion measure, SB 2048, got its first hearing March 6 in the Rhode Island Senate, but was held for further study, which is the usual process in the state after a hearing.
The new house and senate bills are identical to legislation that came close to passing last year before it died in the senate.
Both require insurance companies to notify policyholders older than 60 or those with chronic or terminal illnesses that they may be able to sell their life insurance policies rather than lapsing or surrendering them back to insurance companies.
The bills are based on the National Council of Insurance Legislators' 2010 consumer-disclosure act.
Six states -- Kentucky, Maine, New Hampshire, Oregon, Washington and Wisconsin -- have enacted consumer-disclosure requirements. California and Florida require a limited disclosure.
Insurers also are required to send such notices if they inform policyholders that the policy may be in danger of lapsing, although they wouldn't have to send such notices more than once a year.
Under HB 7124, the director of the state's business department must develop a written notice to let insureds know of their options. It must be developed without cost to insurers, agents or other licensees and must be written in lay terms. The bill requires a notice to be sent if a policyholder seeks to surrender a policy, seeks an accelerated death benefit or nursing home or critical-care benefit or any other living benefit under the policy.
The notice must contain a description of various alternatives besides a life settlement, including an accelerated death benefit; assignment of the policy as gift; replacing the policy; maintaining the policy through a loan from the insurer or a third party and using the policy or cash surrender value as collateral; converting a term policy to a permanent policy; and converting a policy to obtain long-term care insurance or a long-term care benefit plan.
The bill also requires inclusion of a statement in the notice saying that a life settlement, life insurance or other alternatives may not be available to a particular policyholder, depending on the person's age and health status or terms of a policy.
The statement would recommend that an insured contact a financial adviser, insurance agent, broker or attorney for further advice. Violation of the law would be considered an unfair trade practice.
Read more about life settlements: Life Insurance Could Be the Asset You Didn't Know You Had.