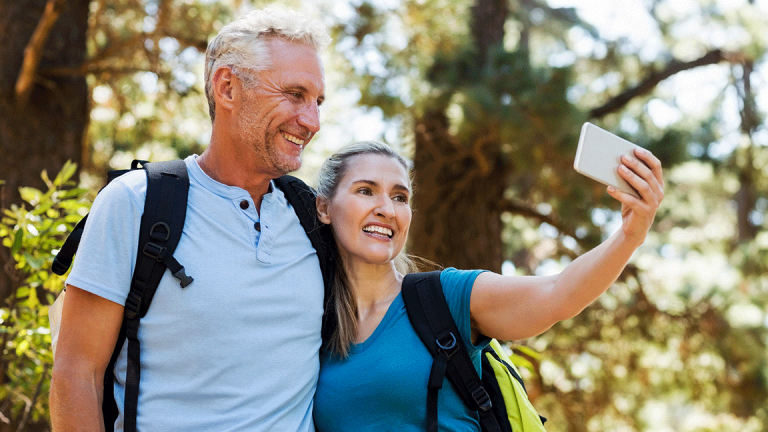 Rethinking Retirement Planning
Adviser Walter Pardo writes that investors can no longer necessarily rely on traditional strategies to reach their financial goals.
By Walter Pardo
Not that long ago, a retiree could put money in a savings account, buy some government bonds, collect a pension, Social Security, and Medicare and look forward to the tranquility of their retirement years. More recently though, the increasing complexity of economic forces and the interdependence of global markets have contributed to significantly alter the investment landscape.
Investors can no longer necessarily rely on traditional strategies to reach their financial goals. The current market and fiscal environment pose new hurdles for retirees and for those transitioning into retirement: unprecedented volatility, economic forces putting pressure on equity markets, the prospect of a resurgence in inflation and rising interest rates, all compounded by unfavorable demographic trends for most of the developed world. In short, to paraphrase an old saying, in today's retirement landscape, the only certainty is that nothing is certain.
Another old saying is that there are three things that are certain in life: death, taxes, and change. You can't avoid change, it's mandatory. Progress, however, is optional.
Many generations of Americans have benefited from federal programs such as Medicare and Social Security. Social Security is effectively a pension from the federal government. Throughout your working years, you pay into it in order to collect in retirement. A frequently overlooked federal law is that in order to receive any of your Social Security checks you must be enrolled in Medicare, and that entitlement is not free. Another federal law is that your premiums for Medicare, with some exceptions, are deducted directly from your Social Security benefit.
The big change ahead is that only 8% of the 74 million people heading to retirement have attempted to plan for healthcare expenses but all 74 million will need health coverage.
The problem is that Medicare premiums have been, historically, inflating by over 6% while Social Security benefits will adjust through the COLA (cost-of-living adjustment) based on inflation as measured by the Consumer Price Index for Urban Wage Earners and Clerical Workers (CPI-W). Because of these laws as well as future rates of inflation, for most retirees, their Social Security benefit will never increase at all through retirement.
Now most people will pay the standard Medicare Part B and Part D premium amounts. But if your modified adjusted gross income is above a certain amount, you may pay an Income Related Monthly Adjustment Amount (IRMAA). Medicare uses the modified adjusted gross income reported on your IRS tax return from 2 years ago. This is the most recent tax return information provided to Social Security by the IRS. Read more from the Centers for Medicare & Medicaid Services.
What counts as income? Social Security, wages, interest, dividends, pensions, rental income, most capital gains and any distribution from a tax-deferred account like an IRA, 457, 403(b), or401(k) plans count as income. (Uncle Sam makes sure you withdraw money annually from those accounts after you're 72 years of age through a required minimum distribution (RMD).)
What is not considered income?
The shortlist includes distributions from health savings accounts (HSAs) if you pay qualified medical expenses, Roth IRA accounts, possible home equity, certain life insurance plans, specific annuities.
Roth IRAs are the most pragmatic consideration of the list. Some benefits are the accumulated growth is tax-free, qualified withdrawals are also tax-free and neither Social Security nor Medicare recognizes withdrawals as income.
There are income limits for contributing to a Roth, however, there are potential conversion strategies available.
Consult a qualified financial planner or tax professional for more clarity. But remember it is better to be proactive than reactive.
About the author: Walter Pardo is the CEO of Wealth Financial Partners & WFP Tax Partners. He is a certified wealth strategist and professional plan consultant with Series 7, 66 and 63 licenses. Walter is licensed in: AZ, CA, CT, FL, GA, KS, OH, NY, NJ, IL, PA, SC, and TX, and VA. He also holds active life and health Insurance licenses in NJ, NY, IL, KS and CA Insurance Lic # 0E05940. He is a member of Ed Slott's Master Elite IRA Advisor Group. Walter resides in central New Jersey with his wife, Suzanne, and two daughters. Walter is very active in his community and currently serves on the Board of Trustees of Loyola Jesuit Center in Morristown. You may reach Walter via email at info@walterpardo.com or by phone at (877) 714-2362. For more information, visit wfp-taxes.com and wealthfinancialpartners.com. He is a registered representative offering securities and advisory services through Independent Financial Group, LLC (IFG), a registered broker-dealer and investment adviser. Member FINRA/SIPC. Wealth Financial Partners, LLC and IFG are unaffiliated entities.