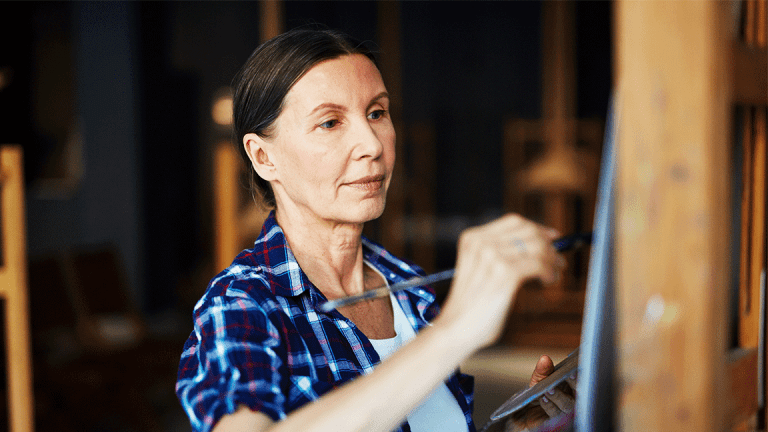 Overcoming Obstacles to Successful Retirement Planning for Women
Financial adviser Emmy Hernandez describes some of the challenges women face in retirement planning and how to overcome them.
By Emmy Hernandez
Women usually face some different, or additional, obstacles than men do when it comes to their finances, and as a result, women need to focus on how to overcome those challenges and develop strong financial plans -- especially for retirement.
According to the U.S. Census Bureau, women live an average of 4.9 years longer than men. Women are more likely to take career breaks to raise children, they might be responsible for the care of elderly parents, and for household management -- all factors that contribute to their being out of the workforce for periods and therefore having lower lifetime earnings. Women also face the gender pay gap. For these reasons and more, women (and couples) should try sooner rather than later to create a plan for financial success and a solid retirement.
The Census Bureau data from 2016 also show that 24% of the female population at age 65 and older is widowed. A longer life expectancy means women are more likely to outlive their assets, and to need some type of long-term healthcare. This should force women to take their investment decisions a little more seriously.
Here are some strategies to overcome these challenges:
Managing Debt and Credit
According to August 2016 data from the Federal Reserve, Americans have $945.9 billion in outstanding credit card debt. On March 15, 2018 the national debt clock, which tracks the U.S. debt, topped $21 trillion.
I like to think of the great Benjamin Franklin quote, "By failing to prepare, you are preparing to fail." People always talk about how they are waiting for their big break. You may win the lottery tomorrow or you may not, and you'd want to plan for both scenarios. Whether you're talking about credit cards, medical debt, or car loans, it's important to avoid the pitfalls that can occur with borrowing money. Make payments on time to avoid late fees, find ways to lower your interest rate and cut expenses where possible.
Understand Your 'Retirement Number'
In the 2010 Prudential Study: Financial Experiences & Behaviors Among Women, fewer than two in 10 women feel "very prepared" to make wise financial decisions. Half indicate that they "need some help," and one-third said they "need a lot of help." Nearly nine in 10 of those who are looking for a lot of help need guidance on how to choose financial products that meet their needs. They say their knowledge of annuities, mutual funds, and individual securities are limited. Fidelity Investments states that if you want to be financially ready to retire by age 67, you should aim to have 10 times your final salary in savings. That's the "retirement number."
Examine Your Budget
Imagine saving 20% of your monthly salary. How much will you be saving a year? To quote another late president, Thomas Jefferson, "Never spend your money before you have earned it." Give yourself a break and build up to occasional rewards to help you to stay on track with your budget and avoid overspending. Your budget may change yearly or even monthly, so you want to make adjustments when needed. Getting into the habit of saving regularly and investing early is a great start.
Find a Financial Professional
I encourage women to expand their knowledge to gain confidence in their financial decision making skills. Why not try to smash down the wall now instead of waiting until you're in a tough situation? We all know that women are often busy working and caring for their families and taking care of many household responsibilities. Sometimes, there aren't enough hours in a day to go grocery shopping or to get a haircut.
How are you supposed to find time to research investment options, buy a life insurance policy, or consider a living will? If you're unsure about hiring a person to help with your finances, think of it this way: You hire professionals to cut your hair, service your car, and tend to medical issues, so it might make sense to do the same thing when dealing with important financial matters.
If you're unsure of how to choose the right financial professional read Critical Questions to Ask a Financial Adviser -- Before You Hire One.
By taking the time now to plan for your financial future, you may gain peace of mind knowing that you're doing all you can to provide for yourself and your family. And in our busy lives, I'm guessing we could all use a bit more peace of mind. In the end, it's all about you, your goals, dreams and financial success.
Check out Retirement Daily's Resources section, which includes recommended reading for retirement planning, investing, online resources and communities, retirement and budgeting calculators and more. 
About the Author: Emmy Hernandez J.D., CFP® is the founder and president of EH Financial Group and a member the Ed Slott Elite IRA Advisor Group. Hernandez is a registered representative with services offered through SagePoint Financial, Inc. (SPF), member FINRA/SIPC. SPF is separately owned and other entities and/or marketing names, products or services referenced here are independent of SPF. SagePoint Financial does not offer legal services or advice.