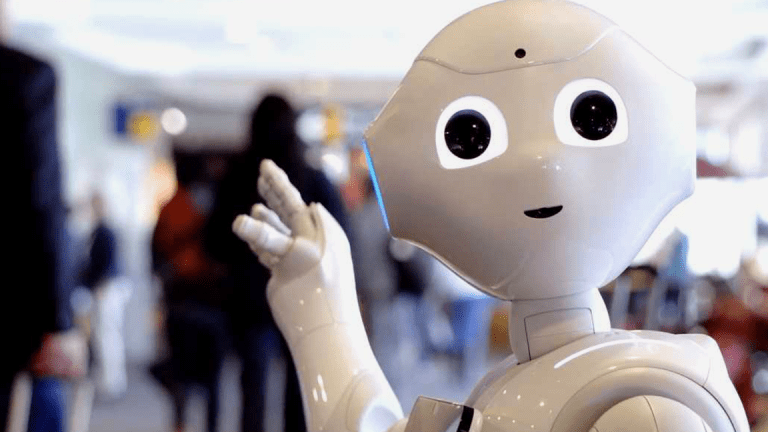 New Investments and Products for Retirement (July 10 2018)
The following are new investments that those saving and or living in retirement might consider for their portfolios. We've included commentary from advisers about the investments, as well.
The following are new investments that those saving and or living in retirement might consider for their portfolios. We've included commentary from advisers about the investments, as well.
BlackRock's iShares has launched the iShares Robotics and Artificial Intelligence ETF(IRBO). The fund seeks to track the investment results of an index composed of developed and emerging market companies that could benefit from the long-term growth and innovation in robotics technologies and artificial intelligence. The fund provides exposure to companies at the forefront of robotics and artificial intelligence innovation. It is a global portfolio with equal-weighted access to companies across the robotics and AI value chain.
There is no question that robotics and artificial intelligence are on their way toward being dominant forces in our lives, in the auto industry, at home and in commerce, says Rob Isbitts, the founder and chief investment strategist of Sungarden Investment Research. "However, at this point in the stock market's bull cycle, the challenge with any equity ETF is not in what it invests in, but at what valuation you pay for that potential future growth," he says. "The ETFs recent holdings appear to be spread out and not top-heavy, and that diversification should help in tougher markets."
But, says Isbitts, as with many ETFs, this one appears to be casting a very wide net in its definition of robotics and AI. "Investors will need to consider whether they want to invest in this investment theme via an ETF constructed in this manner, versus a more concentrated investment dedicated to the space," he says.
Ocean Capital Advisors, in partnership with ETF Managers Group, has launched the Rogers AI Global Macro ETF (BIKR), a global macro ETF of ETFs. The fund seeks to provide investors with an optimally weighted global portfolio -- holding primarily single-country ETFs -- based on macroeconomic factors by leveraging the capabilities of AI and the multi-decade expertise of Jim Rogers to find, track and project leading economic indicators. This is the first passive artificial intelligence backed ETF that uses AI to determine every investment decision and reveal the specific processes behind each decision.
"I see," says Isbitts, "that investment market veteran Mr. Rogers found an available ticker symbol to pay homage to his 2003 book 'Investment Biker,' in which he recounted his 52-country tour on a motorcycle."
While Isbitts does believe that this is 'Asia's Century'," he is getting more convinced that it is not Asia's decade. "Emerging markets are at risk of catching the flu from whatever cold the developed markets come down with, and I see a lot to sneeze about in the U.S., Europe and elsewhere," he says. "Even when the EM is fashionable as an investment again, I would think that the bevy of well-established ETFs will merit a closer look than this one, which relies quite heavily on a return-crushing 25% allocation to short-term U.S. Treasuries."
State Street Global Advisors and the World Gold Council have launched SPDR Gold MiniShares(GLDM). The fund is worth the value of one-hundredth of an ounce of gold, and the expense ratio is 0.18%.
Franklin Templeton has filed for SEC approval of three ETFs investing in emerging markets. The Franklin Latin America ETF, the Franklin South Africa ETF and the Franklin Saudi Arabia ETF would track cap-weighted indexes. ETF
Janus Henderson Investors has filed with the SEC for an ETF buying mortgage-backed securities. The Janus Henderson Mortgage-Backed Securities ETF would be actively managed. ETF
Got questions about the new tax law, Social Security, retirement, investments, or money in general? Want to be considered for a Money Makeover? Email Robert.Powell@TheStreet.com.