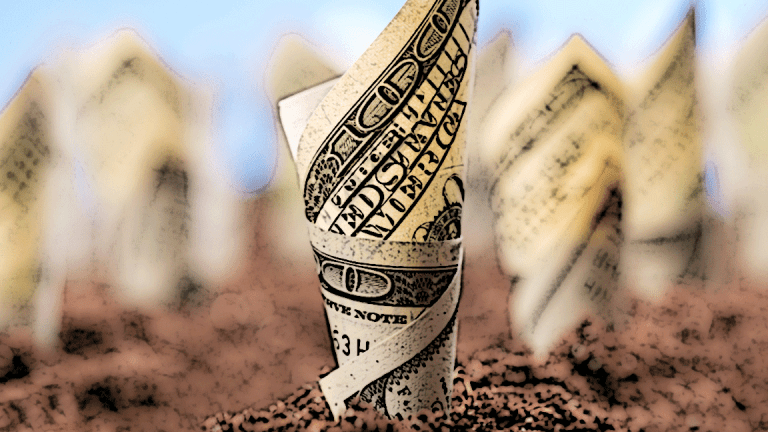 Investing For Retirement: Are Dividends a Death Trap?
Lee Munson says stick to total return -- but you can include solid asset classes that happen to pay out big dividends.
In general, Lee Munson, the chief Investment officer at Portfolio Wealth Advisors, isn't so fond of hunting for dividend-paying stocks. "Dividends are a death trap," he says. "Stick to total return first, then tweak the allocations to include solid asset classes that happen to pay out big dividends."
Still, he is passionate about at least one investment that yields more than 4%.
And that would be the iShares MSCI EAFE Value ETF (EFV), which he says is the "cheapest part" of the MSCI EAFE index.
"With over a 4.2% yield, it's the only high dividend payer out there that is part of what I consider a normal, value-oriented, global allocation," says Munson. "I don't fundamentally believe in reaching for yield first. But I make sure my international holdings are very 'factored up' with the value premium in order to boost the overall yield in my client's portfolio."
This means that Munson hits two birds with one stone: First, he stays true to his value-oriented investing style, while being able to assure his clients that they own some great yielding parts of the portfolio.
Top 10 Holdings
HSBC Holdings PLC
Novartis AG
Royal Dutch Shell PLC A
BP PLC
Toyota Motor Corp.
Total S.A.
Royal Dutch Shell PLC B
British American Tobacco PLC
GlaxoSmithKline PLC
Bayer AG
Got questions about the new tax law, Social Security, Medicare, retirement, investments, or money in general? Want to be considered for a Money Makeover? Email Robert.Powell@TheStreet.com.