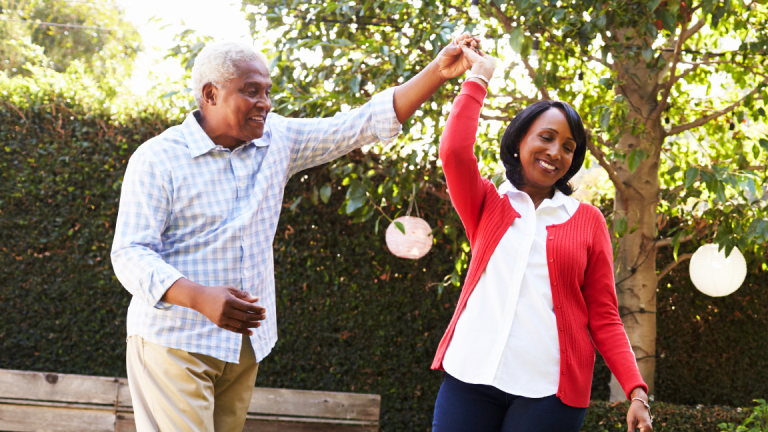 How to Talk About Money With Your Loved Ones
Adviser Danielle Howard outlines the advantages of having financial discussions with your spouse and family, and offers tips on how to get the conversation started.
By Danielle Howard
There probably isn't a better way to put a damper on the sparks of romance than to bring up the subject of money. But it doesn't need to be that way. In fact, financial discussions and decisions can actually deepen relationships as a reflection of your core values, priorities and goals. Communication around financial topics is a skill that involves vulnerability with feelings, as well as looking at the paperwork and numbers. As you head into your retirement years, it is easy to get entrenched in default mode and miss out on the opportunity of increased financial intimacy. Here are a few ideas:
Celebrate Your Wins
Share stories and lessons learned throughout your time together. We have all experienced tough financial times and we can choose to be victors as we embrace a learning opportunity. Look at your financial assets and be grateful for what you have. Looking forward - make it count. As you reflect on your life's lessons and accomplishments, build on them as you look at the opportunities that lie ahead.
Share Your Hopes, then Discuss Finances
Start with dreaming about what your days will entail. When you create a vision, you will be more intentional about putting the financial pieces in place to bring it to fruition. Your hopes may include philanthropic pursuits, volunteer opportunities, travel, or time with family. You may each have different bucket lists, but find the shared core values that have served you well up to this point. Give each other permission to explore personal pursuits within safe financial perimeters. You need to understand how the financial tools you have will support you in the areas of lifestyle, liquidity, longevity and legacy.
Sharing the fears can be more challenging. My husband recently had knee surgery. After a particular full day of client meetings, many of which involved emotional elements of financial decision making, I came home to a husband in the doldrums of recovery. It hit me -- I assist, advise and advocate for a lot of people. Who is going to take care of me? I felt a wave of fear wash over me. Later in the week, when Mark and I had some time, I shared my thoughts and feelings around this. Fear and faith cannot coexist. We discussed the faith we have in someone greater than ourselves. We discussed the faith in the character assets cultivated over our lives. We unpacked the faith we had in the financial tools we have put in place and the wisdom we will tap into to use them prudently. I brought my fear into the light, talked about it and felt much closer to Mark afterward. Your fears may include how to create a new identity as you transition away from a career or leave the social networks of your work world.
Review Titling of Accounts and Beneficiary Designations
Time has passed, and life situations change. Pull out your paperwork and review how you want your assets titled. Do you live in a common-law or community property state? Have you relocated or do you want to? In community property states (Arizona, California, Idaho, Louisiana, Nevada, New Mexico, Texas, Washington and Wisconsin) everything you have acquired during a marriage is deemed legally owned by both partners.
All other states are common-law which means that assets and debt acquired during marriage are yours alone -- unless you have them titled jointly. You also want to review your beneficiary designations on contractual documents such as life insurance policies, annuities, IRAs and retirement plans. With beneficiary designations, you probably want your primary beneficiary to be your spouse. But what about contingent beneficiaries? Do you want to designate children per stirpes or per capita? These are the discussions that may be hard to start, and should involve your professional advisers. Intimacy grows as you push through the process and build your confidence and competence of shared values and vision.
Share Your Passwords
From social media passwords to login information for retirement accounts and banking information, this is another way to watch out for each other. Make sure you know where to find each other's important documents. Put contractual items (life insurance, annuity, real estate contracts) in a fire-safe box along with updated lists of passwords and on-line account information and location.
If you need a financial advocate or adviser, find one. Your conversations will be richer (or at least less stressful), you will enjoy and understand your financial decisions as a reflection of who you are becoming in this new season of life, and you will create some peace of mind. As you delve into talking to your honey about money, it may benefit other areas of your life, too.
Check out our e-course (offered free until the end of May 2020) that provides a framework to talk money with your honey in retirement. We are also giving away my book in e-book format as a gift. Call us if a Journey of Financial Health fits your needs.
About the author: Danielle Howard is a certified financial planner, author, speaker and financial thought leader. She is the author of "Your Financial Revolution - Time to Recognize, Revitalize, and Release Your Financial Power." Visit her at www.wealthbydesign4u.com or www.daniellehoward4u.com.