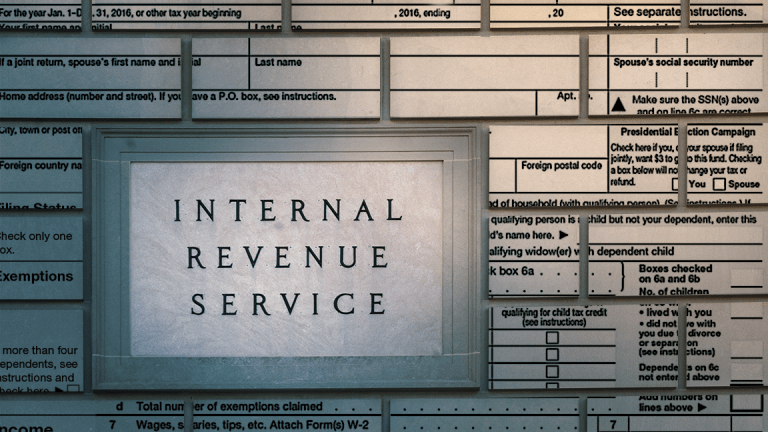 Charitable Contributions and Your Tax Bill
Adviser Ryan Antkowiak reviews how recent tax reform could affect your ability to deduct charitable contributions.
By Ryan Antkowiak
As a tax filer, if you are accustomed to taking itemized deductions instead of a standard deduction, and charitable contributions have historically been a key contributor to your total itemized deductions, this article is for you.
The latest round of tax reform has nearly doubled the standard deduction, which means more and more people will not benefit from itemizing. Said another way, you may no longer receive a tax benefit for making charitable contributions. To make matters worse, other deductions have also changed, which could compress your total itemized deductions. According to Tax Policy Center estimates, the new tax law took away charitable deductions from about 60% of those who formerly benefited from it. For more information about changes to itemized deductions, read from the IRS Steps to Take Now to Get a Jump on Next Year's Taxes.
To better understand whether or not this will affect you, you'll want to review your 2017 tax return. If you're retired and your income is predictable, it should be easy to identify. If your itemized deductions last year were less than $24,000 for married couples or $12,000 for single filers you will likely not be itemizing in 2018 unless you take action. If your itemized deductions were greater than $24,000 for married couples or $12,000 for single filers in 2017, then you may get insight into your 2018 return by applying these new changes to your 2017 tax return. For instance, if your combined state income tax and property tax deductions in 2017 were greater than $10,000, they will be capped at $10,000 in 2018. For specific tax guidance, be sure to contact your tax adviser.
For most people, losing the deductibility of charitable contributions is disappointing but will likely not keep you from being charitably inclined. People usually give because they care, not only because they get a tax deduction. However, you may be thinking, "Is there a way I can still receive a tax benefit from making charitable contributions?" Well, I've got good news for you; the answer could be "yes." One way to be sure you get a tax deduction (and perhaps the most obvious way) is to donate more. If your total itemized deductions are greater than $24,000 for married couples or $12,000 for single filers, itemizing will have a greater impact on your return. Increasing your charitable contributions simply to itemize though may not actually lead to a lower tax liability and could be expensive as well. With that in mind, another technique to consider is referred to as "bunching."
Bunching is a strategy that allows people to donate and receive tax benefits in specific years, while limiting donations in other years. The concept of bunching is not new but has a renewed significance in the current tax environment.
According to Ali Carbo, a CPA at Copeland Buhl & Company in Wayzata, Minn., "most taxpayers have limited control in timing their mortgage interest and local tax payments. Bunching charitable donations increases the likelihood of tax savings for taxpayers whose combined itemized deductions will be close to their standard deduction." However, many tax filers who are considering bunching tend to get hung up on one problem: giving to the causes you care about every other year may have a negative impact on the charity because they depend on those dollars every year.
There are a few work-arounds, but they require a little effort. The first is to give multiple years' worth of gifts this year. In doing so, you'll want to communicate to the charity this is your allocation for the next x amount of years. In some cases, the charities may appreciate more money up front, but it will also require them to be prudent with your money so it will last. For some people, making an upfront contribution works but others may still want options for more consistent annual giving.
If you feel it is important to consistently contribute to charities, consider funding a donor-advised fund (DAF) or partnering with a local community foundation. According to the IRS, a donor-advised fund is a separately identified fund or account that is maintained and operated by a section 501(c)(3) organization, which is called a sponsoring organization. Each account is composed of contributions made by individual donors. Once the donor makes the contribution, the organization has legal control over it. However, the donor, or the donor's representative, retains advisory privileges with respect to the distribution of funds and the investment of assets in the account.
If you already know which charities or causes you want to contribute to, a DAF should be considered. To learn more about which DAF vendor may be right for you, consult your financial adviser or go online to research the plethora of firms now offering donor advised fund solutions.
If you have a desire to direct your charitable dollars into your local community or need help uncovering which charities line up with your own desires, consider partnering with a local community foundation. Community foundations exist in all 50 states and often offer other benefits not available with donor advised funds such as foundation-sponsored educational events, direct access to charities as well as community events for their members.
According to Chis Cheney, Gift Planner with The Saint Paul & Minnesota Community Foundations, "community foundations are focused on providing concierge-level service to clients as they explore their charitable interests and grant money out of their fund. They also use any proceeds from their work to benefit the client's local community." To learn more about community foundations or to find a community foundation near you, visit the Council on Foundation's Community Foundation Locator.
Since the donor has control over the distribution of funds, utilizing these charitable vehicles while bunching can eliminate the perceived inconsistency dilemma that exists with bunching. Additionally, contributions to either vehicle are tax-deductible in the year of the gift. Any funds not distributed in the year of the gift can be invested and grow over time. Inflows and outflows occur on the donor's terms -- both timing and charity of choice. Utilizing either vehicle does come with a cost. However, the convenience, access to research and guidance, as well as administrative and tax reporting, makes them very attractive vehicles to consider for charitably-inclined people.
If you're historically an itemizer, make sure you understand whether or not your charitable contributions are helping you while they continue to help others. For specific guidance on your personal situation, please contact your tax adviser.
Read more from the IRS on donor-advised funds, sources
About the author: Ryan S. Antkowiak, CFP® is a financial adviser and Certified Financial Planner™ practitioner at Baird. Ryan helps clients prepare for the short- and long-term challenges that come with wealth, striving to simplify each client's finances by developing a realistic financial roadmap. He is based in Minneapolis, Minn. Antkowiak is also a member of FPA of Minnesota. Robert W. Baird & Co. does not provide tax or legal advice. Please consult with your tax and legal professionals before implementing any strategies. Ali Carbo, CPA at Copeland Buhl & Company and Chris Cheney, Gift Planner at Saint Paul & Minnesota Community Foundations contributed to this article.