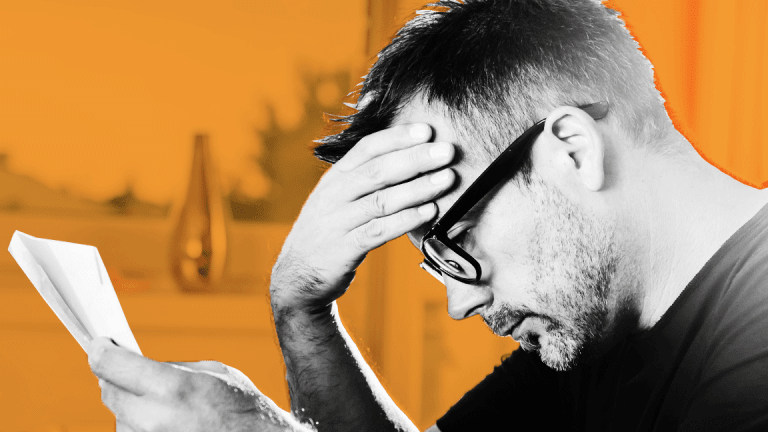 Are You Losing Sleep As Retirement Looms?
Adviser Mark Bordelove says neither retirement savers nor their financial advisers should worry. The should work on a plan together.
By Mark Bordelove
Don't lose sleep as retirement looms. It's just not worth it
I've recently had several reviews with clients that are nearing retirement or who are seriously considering it in the near future. I realize that the term "near future" can mean different things to different people.
Those conversations got me thinking about some things, including how many hats we as advisers wear for our clients
Retirement is not always this arcane, long-term vision. At some point it enters the wheelhouse of even more rigorous planning and thought. As it nears, it requires constant evaluation and maybe charting a different course.
My clients entering this next phase are concerned about not only the markets but how world events can affect their plans. The world of 2018 is different than it was in 2017. While stability and slow grinding moves up were the themes of 2017, heightened volatility is the new paradigm of 2018. This is led by a multitude of factors -- the three Ts of Trump, tariffs and taxation; North Korea; interest rates; the midterm elections; Russia. It's enough to make your head spin and in some cases after speaking with clients, that's what I feel like is happening with people. This would be our navigation hat as we help client maneuver events that occur as they plan for retirement.
I've heard on more than one occasion, "I'm losing sleep" over this. That leads to the conversation of what is trying to be accomplished. In reality if the markets are causing sleep loss and leading to getting sick then what is the point of saving, investing and planning if people are too sick to enjoy the fruits of their labor?
Maybe if an investor's time frame to retirement is three years, or less it's time to reevaluate how much risk is in the portfolio. It's probably a good idea to consult a financial adviser and take a hard look at things.
A question investors should ask themselves, and their adviser, is: how could the portfolio perform in adverse market conditions and are they willing to stomach what you hear? If you're not willing to go through that potential firestorm then it might be a good idea to reallocate funds being mindful of tax consequences if the portfolio is in a non-qualified account.
Also, if you dial down the risk then the end numbers will change and this can affect how long the client will have to work or how much they spend or attempt to save.
This would be an adviser's guidance hat. I try to take the time to put on my "educator's" hat and teach clients about how current market conditions have real world impact on portfolios. They should know that if the current fundamentals have not changed and their time frame is longer than a few years, then it's probably advisable to stay the course based on historical precedent.
That being said, it's necessary to understand that many behavioral studies have concluded that trying to time the market more often than not leads to much poorer returns. Managing client behavior is widely regarded as one of the largest factors in successful long-term returns. Clients often are their own worst enemy. Often market decisions are fear based and it's our job as advisers to try and steer clients away from this process of decision making.
As advisers we wear our "communication" hat frequently as we stay in close contact with our clients, continuing to build a trusting relationship. Clients should feel comfortable asking tough questions of you and you should feel comfortable answering their most personal of questions. This back-and-forth, I feel, can only strengthen the relationship. People come to advisers for objective help. We need to shoot straight. Don't ever tell people just what they want to hear.
If a client is more than five years from retirement it is most likely in their best interest to continue to follow the basic tenets of the plan as long as their situation has not changed. I would tell them it's likely advisable to continue to add funds at regular intervals.
This concept is called dollar-cost averaging. This means to buy at regular intervals, consistently whether the market is rising or falling. The old Warren Buffet axiom of buying when there is blood in the streets has proven to be an effective, long-term position to take. However, if your clients are not inclined to invest into a downturn, then two effective ideas to communicate are:
Put down the cell phone and get away from the news, it's rarely good; and
Do nothing. Do not make rash decisions either way. Just sit on your hands until you find your comfort level.
If I am meeting with a potential client, I emphasize that when financial unrest makes them uncomfortable, I will be there, advocating the virtues of patience and the importance of staying with the planned goals and objectives agreed upon by all parties.
About the author: Mark Bordelove is president, CEO and co-founder of Bordelove Foster Wealth Management. The opinions voiced in this material are for general information only and are not intended to provide specific advice or recommendations for any individual. Mark Bordelove's securities and advisory services offered through LPL Financial, a Registered Investment Advisor, Member FINRA/SIPC. Mark Bordelove and LPL Financial are not affiliated with Jim Cramer or ThesStreet.