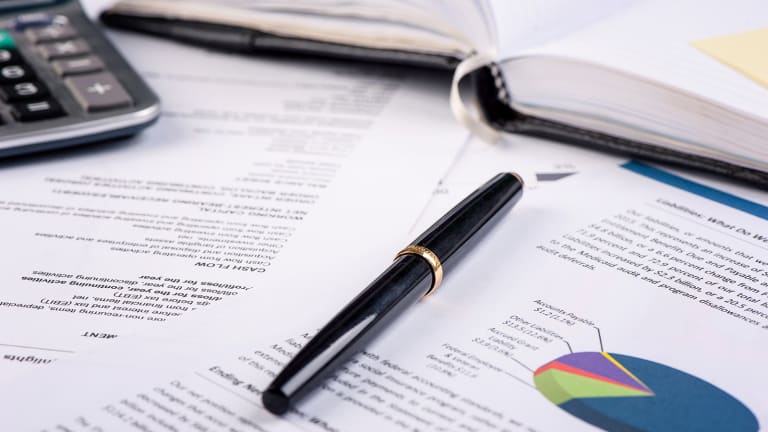 5 Essential Healthcare and Estate Planning Documents You Need
Adviser Timothy Bogert details five essential healthcare and estate planning documents that will bring awareness of your wishes and goals to your family and your team of advisers, making transitions easier for everyone.
By Timothy Bogert
It's been said that we are all terminal, we just don't know which terminal we are in!
When doing estate and financial planning, it is a good idea to prepare for three things: What you know will happen, what you hope will happen, and what you hope will not happen.
Estate planning documents such as wills, trusts, financial and medical power of attorney are fairly common. What you will learn about here are some of the other important documents that are under the radar, but no less important.
HIPAA Forms
It's 3 a.m., you get a call from a hospital near where your daughter is going to college. The person on the phone says your daughter is in the hospital. You ask, "What happened? Is she OK?" But the voice on the other side says, "I'm sorry, we don't have the authority to give you any details. Just that she was admitted." Now take a similar situation and replace "daughter" with son, husband, wife, father, etc.
To provide a personal example, my mom had her estate plan completed, including her HIPAA (Health Insurance Portability and Accountability Act of 1996) forms naming my sister and me. My sister and I had signed copies as did her doctor, and her hospital.
Flash forward several years to one night when she wasn't feeling well and I spent the night. At 3 a.m. we had to call 911. Fortunately they were able to stabilize her and as we sat in her living room, the person asking her questions while also answering my questions suddenly stopped, look at my mom and asked her if she had her "Patient Advocate/HIPAA" forms. I knew where they were and retrieved them from her kitchen. The responder didn't just look to see if my name was on the form, but actually flipped thru each page, then on the signature page noticed that my mom had not signed her copy (all other copies had been signed). He looked at me and said, "I can't talk to you anymore." He couldn't kick me out of her living room, but he also, legally, couldn't respond to any of my questions.
This would fall under "What you hope will not happen." Without the proper HIPAA forms, no information can be shared with anyone, for anyone age 18 or older. These important forms are available for download from your state or, preferably, can be drafted by a competent estate planning attorney.
Countless stories like this underscore why these are some of the most important documents for anyone age 18 or older to have.
Copies of these forms should be accessible to all interested parties including doctors and your hospital. They can also be made accessible on USB drives such as "medflash," "ehealthkey," "ICEKEY," etc. that can be put on your keychain for easy access.
Action Step: Make sure you and all family members age 18 or older have their Patient Advocate/HIPAA forms completed and easily accessible.
Revised Uniform Fiduciary Access to Digital Assets Act (RUFADAA)
Who has control of your digital assets if you are incapacitated or worse? Planning for your digital assets is often the elephant in the room. Without this important document, you or your heirs are at the mercy of the terms of service of your digital assets. The RUFADAA can help override the terms of service of:
Communication - email, contact list, texts, phone and computer logs
Social Media - Pinterest, Facebook. LinkedIn, Twitter, music, movies or streaming services.
Reward programs - airline, hotel, retailers and credit card point programs, plus many other digital providers.
This document, which might be under the radar for most of us, can include your written details for each digital asset.
Nowadays we seem to need a password for everything, and cybersecurity experts tell us we should update the passwords every 90 days. It is not unusual to have 15 or 20 websites each with a different password. If something were to happen to you, who would know all your passwords to be able to pay bills, check your email, get investment statements, etc.?
Action Step: To allow a trusted person easier access your digital assets, using a master password service provider can be a real benefit. You, or they, only need to remember a master password to gain access to any site of yours that requires a password to log on.
Diminishing Capacity/Trusted Contact Form
The diminishing capacity letter is simply a letter from you stating that your adviser/advisers can contact your power of attorney for health and finance should they suspect a diminishment in your physical, psychological or cognitive capacity. The trusted contact form is a hybrid of your HIPAA form. It allows you to name a person, who you really trust, to gain information about, but not access to, your financial institution information such as banks, investment companies, etc. Keep in mind each institution may have their own form.
Diminished capacity can be brought on by a wide variety of factors, ranging from anything from a vitamin B-12 deficiency to dementia. Considering that Alzheimer's is diagnosed every 65 seconds in the U.S. and 1 in 8 people over 65 have Alzheimer's, the "diminishing capacity" form is quickly becoming an important part of the planning process.
Action Step: Contact all your banks, investment advisers, insurance agents, etc., and ask them to send you the form that they require in order to disclose this information.
Provider Orders for Life-Sustaining Treatment (POLST)
Your state may use the acronym, MOLTS, MOST, POST, iPOST or TPOPP. This document is used in the later stages of an illness, typically, if your doctor believes death will occur within one or two years.
The advantages to you in having this form is that when filled out with your doctor it becomes part of your permanent medical record. The major difference between this document and others, i.e., a Living Will, are the following:
You discuss your options with your doctor
You and your doctor sign the POLST form
It becomes your doctor's standing order and is entered into your permanent medical record
Your wishes possess the enforceability of a doctor's order and are available whenever and wherever your medical records are accessed
Medical professionals that follow POLST directives in good faith cannot be sued for doing so. This can help remove the medical professional's reluctance to follow your wishes in situations where family members disagree or where the recommended course of action is unclear.
Be aware that while most states have some type of Provider Orders for Life-Sustaining Treatment, it can vary state to state.
Actions Step: Visit www.polst.org to learn more about the POLST and how it could someday help you or someone you know.
The Five Wishes Form
The Five Wishes form can have a significant positive impact for you, your doctor and your family.
Unlike the POLST, the Five Wishes can be incorporated into the planning process at any age.
The Five Wishes give you the ability to communicate your wishes in the following areas:
Who do you want to make care decisions for you when you can't?
The kind of medical treatment you want or don't want
How comfortable you want to be
How you want people to treat you
What you want your loved ones to know
This one document can provide simplicity and clarity to your family, medical professionals, community and faith organizations. In addition, it is portable and is recognized in 42 states plus the District of Columbia.
Action Step: Visit FiveWishes.org.
This list of documents is not all inclusive, but taking steps to make sure they are completed and up to date can pay generous dividends to you, your family and your medical professionals.
An excellent reference for financial professionals and others is the book No Longer Awkward by Amy Florian.
These five documents bring awareness of your wishes and goals to your family and your team of advisers so they help to smooth the bumps along the way when the inevitable happens.
About the author: Timothy P. Bogert, CLU, ChFC, LIC is a financial consultant with AmericaGroup® Retirement Strategy Centers. He is a member of Ed Slott's Master Elite IRA Advisor Group. Ed Slott & Company is not affiliated with America Group or LPL Financial. Content in this material is for general information only and not intended to provide specific advice or recommendations for any individual. Timothy Bogert is a registered representative with, and securities offered through LPL Financial, Member FINRA/SIPC. LPL Financial does not offer legal advice or services.