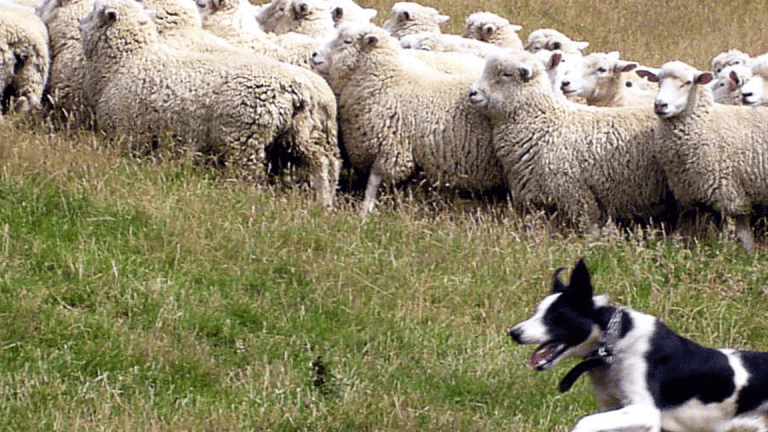 Weekly Roundup March 11 - 15, 2019: Your Invitation to a Great Retirement
Among the best stories from Retirement Daily for March 11 - 15: A special invitation for Retirement Daily subscribers, taxes on index annuity earnings, and new ETFs.
Among the best stories from Retirement Daily for March 11 - 15: A special invitation for Retirement Daily subscribers, taxes on index annuity earnings, and new ETFs.
Retirement, Taxes and Income Strategies Symposium: You're Invited
Join TheStreet's chief retirement columnist Robert Powell on April 6 in New York as he hosts more than a dozen top retirement-planning experts at our first-ever Retirement, Taxes & Income Strategies Symposium.
As a benefit of your subscription to Retirement Daily, you're eligible for our lowest priced ticket -- $99. That's a $100 savings off the general admission price of $199. You can see the full agenda at our conference website, but Retirement Daily subscribers need to click on this link to get their discounted tickets.
"Just 17% percent of workers are very confident about having a financially secure retirement," said Powell. "What's more, 50% of households are at risk of not having enough to maintain their living standards in retirement. Attending this event will help you improve the odds of being among those who are very confident about having a secure retirement and maintaining their living standard in retirement."
Whether you're already retired or just starting out in your career, our all-day event will teach you such things as:
The 15 top risks that you must avoid if you want a financially secure retirement.
How to plan ahead to provide tax-efficient retirement income.
The key ingredients besides money that you'll need for a happy retirement.
Expert panelists for the event include:
Ed Slott, host of the PBS special Retire Safe and Secure! With Ed Slott and founder of IRAHelp.com.
Sharon Carson, a retirement strategist at J.P. Morgan Asset Management.
Katy Votava, author of Making the Most of Medicare: A Guide for Baby Boomers and founder of GoodCare.com, a consulting firm that helps consumers and financial advisers locate the best health-care coverage available.
Frank Pare, president and founder of PF Wealth Management Group. Frank served as the 2018 national president for Financial Planning Association (FPA) and currently serves as its chair. He also sits on the Personal Financial Planning Board at the University of California at Berkeley and has also served on the Public Policy Council for the Certified Financial Planner Board of Standards in Washington D.C.
Bruce Wolfe, former head of the BlackRock Retirement Institute, BlackRock's global thought leadership platform on retirement and longevity. Wolfe is also a former executive of Merrill Lynch, Morgan Stanley and Allianz Global Investors and occasionally writes for The Wall Street Journal.
Jack VanDerhei, research director of the Employee Benefit Research Institute and director of the EBRI Retirement Security Research Center. VanDerhei holds a Ph.D. in managerial science and applied economics from the University of Pennsylvania's Wharton School.
Powell said the experts will teach attendees "strategies and techniques to manage and mitigate all the risks you'll face in retirement. Plus, you'll learn strategies and tactics to increase your after-tax income in retirement. And in addition to all things you'll learn about money, you'll also learn what it takes besides just money to achieve a satisfying retirement."
Retirement Daily subscribers need to click on this link to get their discounted tickets.
And in case you missed them, here are some more of this week's best stories from Retirement Daily.
Briefing: Latest Retirement News (March 14 2019)
Here's the latest in the world of retirement-related news: The tax impact of choosing a retirement residence, reverse mortgages, and the retirement savings shortfall.
Ask Bob: How Are Index Annuity Earnings Taxed?
Question: How will the earnings on a 10-year index annuity be taxed upon maturity? Can this be considered as a long-term capital gain?
Answer: Any amount that is distributed from an annuity above cost basis - regardless of what subaccount or interest is paid or for how long, is taxed as ordinary income under the internal revenue code, says Kelly LaVigne, vice president of advanced markets at Allianz Life.
Ask Bob: Taxes on Disability Settlements and Social Security
A reader asks about why their disabled mother might have a hefty tax bill.
New Investments and Products for Retirement (March 12 2019)
The following are new investments that those saving for or living in retirement might consider for their portfolios. This week: A short-duration income ETF and two ETFs that would focus on U.S. stocks and would not charge a management fee for at least one year.
The Sabotage That Keep Us From Financial Independence
Adviser Lynn Ballou outlines the obstacles we put in our own path, and how to overcome them.
New Retirement Research (March 11, 2019)
Here are some of the latest reports, surveys, and studies related to retirement, including research into how we pay off our credit cards, abuse in nursing homes, and long-term care.