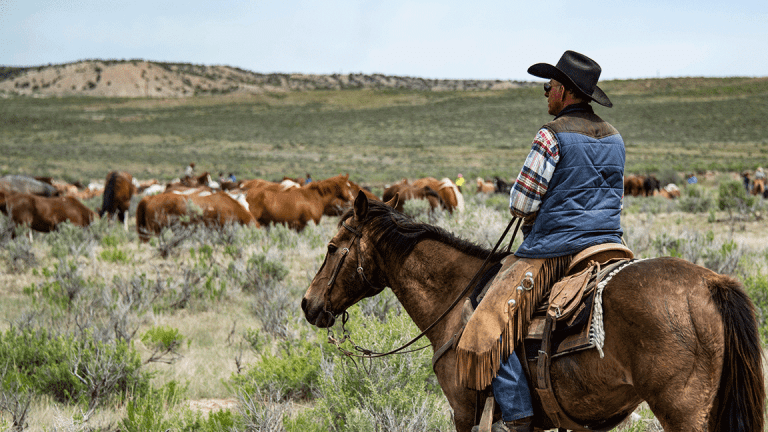 In just the past few weeks, Bob Powell has been at four major conferences for retirement and financial planning experts: the Financial Planning Association's Retreat, the 71st annual Plan Sponsor Council of America's (PSCA) conference, the 2018 Pension Research Council Symposium, and the Investments and Wealth Institute's 2018 Annual Conference Experience.
He moderated panel discussions, delivered lectures and, as he puts it, had the chance to sit and just listen to some of the world's leading retirement experts.
This is where he gets insights, information and ideas for the great stories in Retirement Daily. He hasn't had the opportunity to write all those stories yet, but he did offer up a "reporter's notebook" this week, highlighting some of the most interesting people and ideas.
These include warning signs about target-date funds, the Foundation for Financial Planning's Pro Bono for Cancer Campaign, robo-advisers and their roles, plus more retirement research and resources.
Read all about it in Reporter's Notebook: Target-Date Funds, Bonds, New Research and More.
And here's a selection of more of the best stories from this week in Retirement Daily.
We hope you have a terrific weekend.
Under the New Tax Law, You Could Give More to Charity
"Next to being shot at and missed, nothing is really quite as satisfying as an income tax refund." -- F. J. Raymond, humorist
Guest contributor Pete Snow writes that if charitable giving is part of your financial plan, a donor-advised fund may be a great tool for your consideration.
Diversification Is More Complex Than Just Adding Different Names
Advisers say there's no diversification benefits to investing in MLPs and high-yield at the same time.
Keeping Your Financial Ratios in Line
Which financial ratios matter most for retirees? Here's a list of relevant and important ratios and what they can do for you.
How to Balance Risk and the Need For Current Income
Even those who are "undersaved" for their retirement have options such as annuities and reverse mortgages. If you are "oversaved," you have even more options.
Ask Bob: Is it a Business, or a Hobby? The IRS Wants to Know
A reader wants to know how many years the IRS will allow a one-person consulting business to claim losses.
New Retirement Research (May 8 2018)
Here are some of the latest reports, surveys, studies and white papers related to retirement. This week, "Could Tontines Expand the Market for Longevity Insurance?" and more.
The Cheapest Places to Retire in America
Can you live on $1,406.91 a month? According to the Social Security Administration, that was the average monthly benefit for a retired worker in January 2018. Finding a cheap place to live in retirement is going to be crucial for many Americans. If you want to retire more comfortably, you might need to live in a place with a lower cost of living. Here are the 30 least expensive places in the U.S. to retire.
When Facing a Divorce, You Need a Great Team Behind You
Guest contributor Marcia Mantell says it's important to remember that divorce is a process. There are key steps you'll need to take to help you get to the other side relatively intact. They include having the best team of legal and financial advisers to guide and support you.
New Investments and Products for Retirement (May 7 2018)
Here are several new investments that those saving and or living in retirement might consider for their portfolios. We've included commentary from advisers about the investments, as well.
Consider BDCs for Current Income, But Understand the Risks
Income investors who are comfortable with the risks should consider high-quality business development companies.