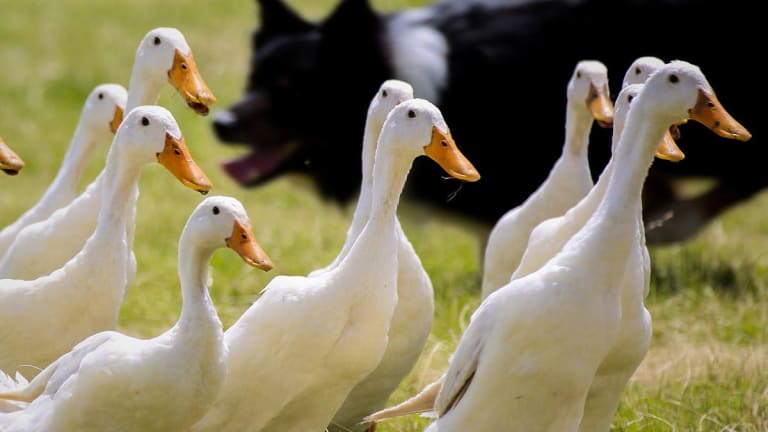 Weekly Roundup Dec. 9 - 13, 2019
Among the best stories from Retirement Daily for Dec. 9 - 13: Research in to Medicare buy-ins for people ages 50 to 64, holiday shopping deals, and Social Security tips.
Among the best stories from Retirement Daily for Dec. 9 - 13: Research in to Medicare buy-ins for people ages 50 to 64, holiday shopping values, and Social Security tips.
Policymakers have long discussed allowing people under the age of 65 to buy into the Medicare program. Unlike healthcare proposals that seek to provide tax-financed health coverage to the entire population (often labeled "Medicare for All"), Medicare buy-in proposals would create a voluntary new option for eligible people to enroll in Medicare.
In this week's retirement research column, Robert Powell says Rand Corporation recently released a report titled Medicare for 50-to-64-Year-Olds: Assessing the Effects of Allowing Older Adults to Buy Into the Medicare Program. In this report, the authors analyze how allowing adults ages 50 and older to buy into the Medicare program could affect health insurance coverage, individual market premiums, and federal health care spending. They consider a base buy-in scenario that assumes 50-to-64-year-olds are eligible for the buy-in, advance premium tax credits and cost-sharing reductions (which are Affordable Care Act subsidies to help pay for cost-sharing at the point of service) are available on the buy-in, and - like traditional Medicare - the buy-in has no out-of-pocket maximum. They then estimate eight alternative scenarios that vary based on assumptions about the design of the buy-in and consumers' response to the program. The findings presented in this report suggest that a Medicare buy-in could offer significantly more-affordable coverage to older adults while potentially leading to higher premiums for the pool of people remaining on the individual market. Read more in this week's Retirement Research column, along with latest reports, surveys, and studies related to retirement, including pension reform and life-expectancy rates.
December Best Buys: Electronics, Cosmetics, Clothes
The minute Black Friday hits, consumers are in full shopping mode. Most of us shop more in December than any other month of the year. Between gifts, parties, food, spirits and travel, we tend to spend in December. Fortunately, you will find deals on just about everything this month and, of course, there are a few items that are extra special best buys for December. Jeanette Pavini focuses on those deals that are especially good value in the holiday shopping season.
Tip of the Week: Get a My Social Security Account
If you haven't done so already, take a moment to sign up for a my Social Security account. As some know, the Social Security Administration no longer mails you a Social Security statement.
The Social Security statement, among other things, provides a snapshot estimate of a worker's benefits at full retirement age, age 70, and age 62. In addition, the statement provides the following:
An estimate of the amount of monthly disability benefit the worker could receive should he/she become disabled;
An estimate of the monthly benefit that the worker's family could receive should the worker die;
A year-by-year display of the worker's earnings that have been reported to Social Security; and
A total of the Social Security taxes paid by the worker and his/her employer over the individual's working career.
The Social Security Statement gives workers an opportunity to review their earnings. The estimates available on the statement are based on your previous earnings record and assumes the worker will continue to work and earn the same or similar wages until the ages listed in the estimate (62, full retirement age, 70.)
Ask Bob: Best Strategies for Couples Claiming Social Security
Question: My wife turned 66 in July 2019. She was born in 1953. I turn 66 in March 2020. I was born in 1954. Her full retirement age (FRA) Social Security payment at age 66 based on her own earnings record will be less than 50% of mine whenever I claim, so we want her to be able to get the higher 50% spousal amount based on my earnings record and Social Security amount whenever I choose to start mine.
We were thinking of starting her Social Security in July, based on her own earnings record, and waiting to start mine until I turn age 70. By starting hers in July at her FRA 66, we'd have some Social Security income coming in during years 2019-2024, until I start mine at age 70 in 2024. My first question: If she starts her Social Security in July 2019 at her FRA of 66, based on her own earnings record, and I wait to start mine until age 70 in 2024, will she at that time (when I start mine at age 70) be able to increase her Social Security amount to the higher 50% spousal amount based on my Social Security amount at age 70 when I start it, or will she be stuck with her lower amount because she started getting hers in 2019 before I started mine in 2024?
How to Have the 'Money Talk' With Your Family
How does your family make money decisions? And more importantly, do your children and grandchildren feel like they can address financial subjects with you? Money is a taboo subject which probably makes your family members uncomfortable. Common reminders on proper etiquette explain that you shouldn't discuss three topics with others: sex, politics and religion. Yet, money is so taboo that it isn't even brought up as a taboo. Financial adviser Dan Andrews offers techniques and resources on how to discuss money with your multigenerational family.
Women's Financial Wellbeing Requires a Tailored Approach
Adviser Marguerita Cheng says that If women aren't transforming their earnings into wealth, the financial services industry has to shoulder part of the blame -- and devise a solution.