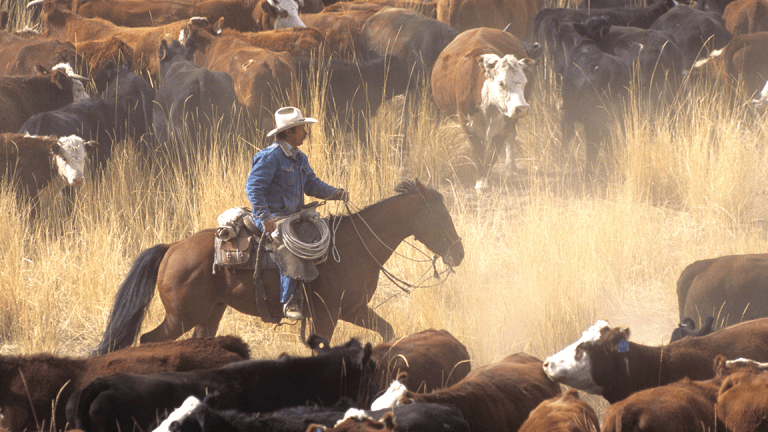 Weekly Roundup April 20 2018
In case you missed them, here are some of our best articles and features from the week of April 16-20.
Ah, the Bucket Plan. No, we're not talking about that list of must-dos before you die, or that Rob Reiner movie with Jack Nicholson and Morgan Freeman. But a Bucket Plan may be exactly what you need to get all those great things on your wish list accomplished... things like having a secure retirement, peace of mind, or just knowing that you'll be able to live in retirement on your terms.
The "bucket approach," as Morningstar calls it, to retirement-portfolio management, pioneered by financial-planning guru Harold Evensky, aims to meet your income needs during retirement, effectively helping retirees create a paycheck from their investment assets.
In a Retirement Daily Guest Contributor column this week, Christian Cordoba, president and founder of California Retirement Advisors, explains the bucket plan and how to build and use it.
Constructed carefully, a bucket plan can help reduce sequence-of-returns risk, such as when retirees encounter a bear market at the beginning of retirement, Cordoba writes. "A bucket plan may help you keep from spending too much, depleting your assets, or spending too little, depriving you of a rewarding retirement. In addition, bucket plans can help you execute a tax-efficient portfolio draw-down strategy, in which you decide what, where and when assets are tapped for retirement income."
Why Your Bucket List Should Include a Bucket Plan
More from Retirement Daily this week:
Monday, April 16
How to Really Diversify Your Retirement Portfolio
Adviser Kevin Shuller explains how to understand what diversification is, why it's important and how to use it to protect your retirement savings.
Questions and Answers About Social Security and Spousal Benefits
Readers want to know more about how widowhood and divorce affect Social Security benefits.
New Investments and Products for Retirement (April 16, 2018)
Here are some new investments and related products that those saving for or living in retirement might consider for their portfolios.
Active Investing: Strike a Balance When Investing in Fixed Income
Worried about an inverted yield curve? Diversify your income sources and understand your risks.
Tuesday, April 17
New Retirement Research (April 17, 2018)
Are we spending too little in retirement? Here are some of the latest reports, surveys, studies and white papers related to retirement. Let us do the research for you.
Ask Bob: Do I Have to Take my RMD if I'm Still Working?
There is a "still-working"' exception to required minimum distribution (RMD) rules, but it depends on whether the employer's plan offers that option.
Wednesday, April 18
You Need to Know the Truth About Your Financial Adviser
Your adviser may know many facts about you, but what do you need to know about your adviser?
Ask Bob: Should I Buy a Qualifying Longevity Annuity Contract?
If you don't have a pension, consider what's best for you: QLACs, and SPIAs, and managed payout mutual funds. Oh, my.
Thursday, April 19
How Much Will Tax Reform Put in Your Wallet?
Adviser Marcia Mantell writes that at the end of 2018, due to the new tax law, most people should find that they have more spending or saving money to work with.
Ideas for Income: Investment-Grade Corporates, Floating-Rate Notes, TIPS
Investors need to balance their need for yield with the threat of continued rising rates and the sensitivity their assets might have to them.
Ask Bob: Can I Claim 2 Survivor Benefits and Then my Own Social Security?
A reader's looking for the optimal Social Security claiming strategy for his father.
Got questions about the new tax law, Social Security, retirement, investments, or money in general? Want to be considered for a Money Makeover? Email Robert.Powell@TheStreet.com.