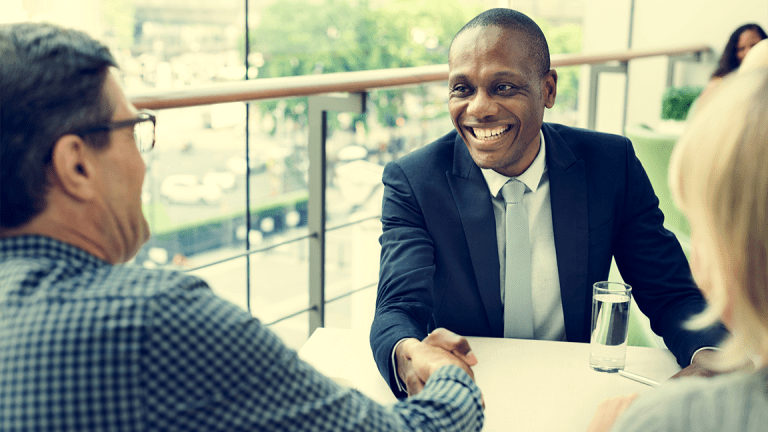 You Need to Know the Truth About Your Financial Adviser
Your adviser may know about facts you, but what do you need to know about your adviser?
The LIMRA LOMA Secure Retirement Institute recently identified 10 facts every adviser needs to know about today's retirees. For instance, two in three retirees with an adviser don't have a formal retirement-income plan, six in 10 single retired women spend more than expected on housing, and 20% of retired men say that their basic living expenses are higher than expected.
Well, that got us thinking: What are the key facts that today's retirees, and retirement savers, need to know about advisers?
This, by the way is an especially important question considering two things:
First, the Securities and Exchange Commission (SEC) will soon be releasing rules designed to prevent stockbrokers from giving biased and conflicted recommendations. At the moment, there are many different types of "advisers." Registered representatives currently only must provide suitable recommendations to their clients while registered investment advisers and investment adviser representatives have to act in their client's best interest, as a fiduciary, when it comes to delivering investment advice. Read more from FINRA about choosing an investment professional.
And second, who knows what's going to happen to the Labor Department's conflict-of-interest rule?
In March, The U.S. Court of Appeals for the Fifth Circuit, in U.S. Chamber of Commerce v. United States Department of Labor, upheld a comprehensive challenge brought by the U.S. Chamber of Commerce, SIFMA, the American Council of Life Insurers and other trade groups against the fiduciary rule and the DOL's authority to issue the rule.
That means, according to the Wagner Law Group, that the Supreme Court will decide the issue, and, the Labor Department announced it won't be enforcing the fiduciary rule pending further review. 
So, against that backdrop, we will add another wrinkle and term: Meir Statman, a finance professor at Santa Clara University and author of Finance for Normal People: How Investors and Markets Behave, thinks investors should work with what he calls "well-being advisers," advisers who identify clients' wants, and help clients assess those wants, balance them, and avoid cognitive and emotional errors on the way to satisfying them.
To be sure, a traditional certified financial planner professional typically identifies a client's financial wants and goals, but Statman says a well-being adviser goes further. "One difference is the specificity of wants for utilitarian, expressive, and emotional benefits," says Statman, who is also the author of What Investors Really Want. "Wants are broader than goals. High social status is not likely to be stated as a goal, but it is surely a want. Another is to distinguish wants for utilitarian, expressive, and emotional benefits from cognitive and emotional errors."
Listen to my interview with Statman.
Read Statman's essay about well-being advisers.
Keeping these factors in mind, advisers from different walks of life shared with Retirement Daily what they say are 10 key facts every retirement investor needs to know about today's advisers.
Pam Krueger, founder of Wealthramp and co-host of MoneyTrack offers these ideas:
Advisers don't all play by the same rules. Most financial advisers (90%) are salespeople who earn commissions working for brokerage firms or insurance companies. Only 10% of advisers are independent and follow the fiduciary standard.
The Fiduciary Rule that would have required all advisers put clients' interest first may never be implemented. However, consumers do not need a fiduciary rule. They can choose an adviser who already adheres to the fiduciary standard and works only and directly for their clients for fees you pay directly for advice.
Independent fiduciary advisers can negotiate on their fees.
Most financial advisers are not certified financial planners and only 20% are CFPs. (Good to know if you're looking for a financial plan).
Advisers may serve a specific type of client based on age or areas of interest. Many advisers specialize in certain areas such as retirement spending plans, divorce, estate planning or working with parents who have children with special needs.
Some investment advisers (or wealth managers) require that clients have a minimum amount of investable assets, such as $500,000 or $1 million.
Only a real fiduciary adviser will sign a fiduciary oath. Many advisers say they are fiduciary. Only those who truly are fiduciary will put it in writing.
Many independent fiduciary advisers want to talk to you more than you may realize. Often the best clients are those who want to learn and collaborate, especially when it comes to retirement spending plans.
Perhaps the biggest questions retirees have is how to not run out of money. Advisers use powerful financial planning software to run "what-if" scenarios and can stress test retirement plans to ensure clients won't outlive their savings.
Independent fiduciary advisers have relationships with discounts brokers in order to keep their clients' fees as low as possible, and many have negotiated discounts that can save a lot of money in transaction costs.
Anthony Bartlett, president, Bartlett Wealth Management suggest these questions:
Is the adviser independent? Do they have any company requirement to sell a specific product to maintain benefits? Will this cloud their objectivity?
Does the adviser work on commissions or fees?
Does the adviser have any credentials, such as CFP, ChFC, AEP, and the like?
Does the adviser have a succession plan in place?
How long has the adviser been in the business? Have they gone through a market correction?
What is their business model? How often do they meet with clients and how?
What planning software do they use?
What is their area of specialty?
What does their average client look like?
Do they have any regulatory disclosures that the client should know about?
John Nersesian, President, Nersesian Wealth Education, LLC suggests asking these questions.
Practice Data:
How long have you been in business?
How many clients do you currently serve, and the total assets under management?
How would I fit in your practice in terms of asset size, age, background, and the like?
Which required licenses do you hold, and which certifications (CFP, CPWA, RMA, and the like) have you achieved?
Practice Services:
Describe your investment philosophy for the retirees you serve.
Describe your retirement distribution methodology. How does this help to maximize outcomes while minimizing longevity risk?
Do you provide guidance on benefit programs including Social Security elections, health care coverage, pension decisions, etc.?
In addition to retirement planning, what are the primary services that you/your firm provide: investment advice, tax counsel, business succession, family governance, etc.?
Describe the client mix you primarily serve - institutions, retirees, business owners, etc.
What are the key benefits that attract clients to work with you? Why do some clients choose to leave?
What are the key issues affecting retirees today? How do you help to address them?
Fees:
What is the total cost to me of doing business with you/your firm?
How is the cost determined?
How are you compensated in our relationship?
Resources
Check out Interview an Advisor, an online tool rolled out by the North American Securities Administrators Association (NASAA) and AARP in January. According to a spokesman, the app-like product is designed to help investors know what questions to ask both brokers and investment advisers.
At a minimum, NASAA encourages investors to check out the background of a potential broker or investment adviser with state securities regulators. Investors also should make sure they understand the products and services being offered and the fees they will be paying. Also, investors should know that while registered investment advisers (RIAS) serve as fiduciaries who are required to provide advice that is in their clients' best interest, many other financial advisers operate under different requirements that obligate them only to make recommendations that are "suitable."
The Certified Financial Planner Board of Standards also has a Checklist for Interviewing a Financial Planner.
And the Institute for the Fiduciary Standard reports that the six core fiduciary duties for an adviser are:
-- Serve the client's best interest
-- Act in utmost good faith
-- Act prudently -- with the care, skill and judgment of a professional
-- Avoid conflicts of interest
-- Disclose all material facts
-- Control investment expenses
Got questions about the new tax law, Social Security, retirement, investments, or money in general? Want to be considered for a Money Makeover? Email Robert.Powell@TheStreet.com.