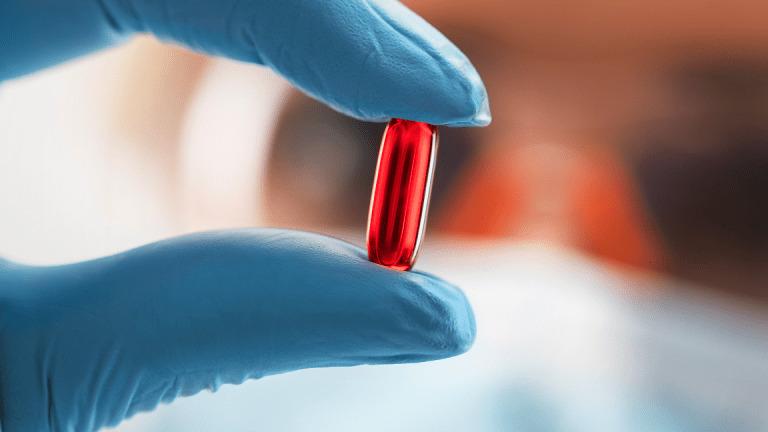 When Should I Sign Up for Medicare If I Am Still Working or Newly Retired?
Jim Shagawat and Mary Jeanne Cullen review how and when to sign up for Medicare to get the best benefits.
By Jim Shagawat and Mary Jeanne Cullen
In 1965, Congress enacted Medicare to provide health insurance to people age 65 and older, regardless of income or medical history. Today Medicare is the largest public health program in the United States. About 20% of Americans who are 65 or older are still working, and by law, employer group health insurance plans must continue to cover you at any age so long as you continue working. So what happens when you and/or your spouse reach age 65 and have employer-sponsored health insurance because one of you is an active employee? Should you apply for Medicare if you turn 65 and are still working?
It depends.
If your employer has 20 or more employees, you or your spouse may remain on your company's health insurance plan and do not need to enroll in Medicare. At the same time, many people choose to enroll in Medicare Part A (hospital insurance). They do this because if their employer plan does not cover certain hospital expenses, Part A may pick up those charges. There is usually no fee for Part A so it is a reasonable choice. If you participate in a Health Savings Account (HSA), there may be tax implications. Check with your financial adviser regarding this.
Let's look at an example:
Cindy is about to turn 65, her husband is still working, and she is covered under his insurance. Cindy thought she had to sign up for Medicare so she would not be penalized. Not so. She may sign up for Part A to supplement her hospital coverage, but she does not need to sign up for Part B (medical insurance). If she did, Cindy would be responsible for paying a minimum of $135.50 each month in Part B premiums. This adds up to $1,626 a year, an unnecessary cost, because Medicare only becomes the primary payer in companies that employ fewer than 20 people. For Cindy, enrolling in Medicare Part A, which she receives without paying a premium, and remaining on her husband's group plan until he retires is the best strategy.
If you are working at age 65 for an employer that has fewer than 20 employees, typically you need to sign up for Medicare Parts A and B. Medicare will become your primary payer and your employer's plan will be the secondary payer. Medicare, the primary insurance, pays first up to the limits of its coverage. The secondary insurance only pays if there are claims that Medicare does not cover that are included in the employer plan.
Let's take an example:
Jake works for at a doctor's office that has 14 employees. Because his company has fewer than 20 people, Jake should sign up for Medicare Parts A and B as soon as he is eligible. This is because Medicare will become Jake's primary coverage once he turns 65. If he does not sign up for Medicare, his claims will be treated as if he did, and the employer plan will not cover the amounts that Medicare would have. Jake would be responsible for those amounts.
One other option for an active employee or spouse who turns 65 is leaving the employer-sponsored plan at any time. They do not need to wait until Annual Enrollment to do so. They may find that Medicare coverage along with a Medicare Advantage or Medigap plan and prescription plan may provide better coverage for less money. Once leaving the employer plan though, you may not be able to go back, so doing a complete cost analysis between the two options is important.
Some people believe that they will be penalized if they do not sign up for Medicare when they turn 65 while they are still working. Not so. But waiting to sign up for Medicare after they have retired is when penalties may accrue. You need to sign up for Medicare within 8 months of your loss of active coverage, even if you have retiree or COBRA coverage. Retiree and COBRA coverage do not count as active employee coverage. The clock starts ticking when active coverage ends. For each 12-month period you are without Medicare Parts A & B, you accrue a 10% penalty.
Here's an example of a costly mistake:
Joe turned 65 and was on his wife's coverage. When she left the company, both Joe and his wife went onto COBRA coverage for 18 months. When Joe went to enroll with Medicare as he approached his 18-month deadline, he found that he was in a penalty phase because he had not enrolled within 8 months of his wife losing active coverage. He had been without Medicare Part B for over 12 months so would now be responsible for a 10% penalty of his Medicare Part B cost for the rest of his Medicare days.
Because he missed his enrollment period, he could not join Medicare until January (Medicare General Enrollment Period) of the next year and his coverage would not go into effect until July of that year. Additionally, for each month that Joe did not participate in a prescription plan, he accrued penalties that would be added to his prescription plan cost for the rest of his Medicare days. Not only did he accrue penalties, he also was not eligible to enroll in an additional medical or prescription plan until his Medicare Part B kicked in; therefore, he was responsible for any out-of-pocket costs that might occur.
Another common mistake:
Lou retires at age 65 and he is not eligible for retiree insurance. It would be in his best interest to join Medicare to be effective the date his employer coverage ends and his Medicare begins.
But Lou thinks he is healthy enough and doesn't need any medical or prescription coverage at this time so he figures he can join later when he starts to need services.
When he finally decides to join Medicare five years later, he finds that along with his Medicare Part B premium, he also needs to pay an extra 50% of that amount every month for the rest of his Medicare days (10% for each 12 month period he did not have coverage). There is also a prescription penalty for every month that Lou did not sign up for a prescription plan.
Timing is everything!
With all of these situations it is imperative that you speak with your company's benefits or human resources person, because your employer-sponsored coverage may be plan specific. Making the right choice when you turn 65 can impact your future coverage, so be smart and research your options.
Here are some resources. Take advantage of them.
For more information visit:
About the authors: Jim Shagawat has an MBA from Rutgers University, his CFP and ChFC designations. His defining goal is to help his clients live more enjoyable lives by taking control of their wealth with confidence. He is owner of www.windfallwealth.com and can be reached at jims@windfallwealthadvisors.com. Mary Jeanne Cullen, Medicare consultant, has been in the benefits and insurance business for the past 19 years. As the owner of MedicareAssist, she provides personalized one-on-one guidance in choosing medical and prescription plans that meet clients' budgets and healthcare needs. Disclosure: Be sure to first consult with a qualified financial adviser and/or tax professional before implementing any strategy discussed herein.