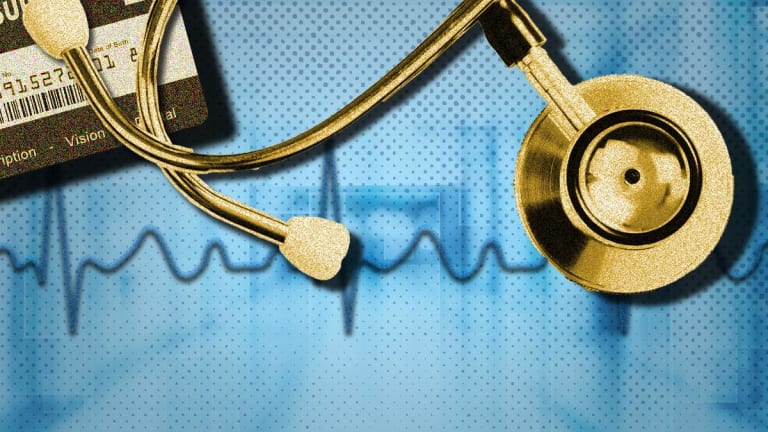 Medicare, Disability Benefits and Unexpected Surprises
Robert Powell says that if you're on disability for an extended period and under age 65, you might be surprised to discover -- without warning -- that you may have to start paying for Medicare out of your disability benefits.
What happens when you're on disability for an extended period and under age 65? Many are surprised when they have to start paying for Medicare out of their disability benefits...and the change to Medicare seems to just happen.
One day, you find out your insurance is now Medicare Part A and B, you'll need to fill the "gap" with supplemental insurance, and, biggest surprise -- you have to purchase Medicare-quality prescription drug coverage or be penalized for the rest of your life for missing the deadline to do that.
There's little to no notice, no checklists of things to do/consider. Just -- Bam -- changes occur that significantly impact you when you may be least able to manage both financially and mentally.
Jae Oh, managing principal at GH2 Benefits, LLC, and author of Maximize Your Medicare, has created this video highlighting key points to be aware of and take action on.
Top takeaways include:
After being on SSDI for 24 months you're eligible for Medicare -- and the 24-month countdown starts with the month after you apply for benefits, not after you receive your first payment.
The Social Security Administration ultimately determines when Medicare eligibility begins.
Initial Coverage Election Period (ICEP) is when you can purchase Medicare Advantage or Part D plan. In most states, Medigap is not available prior to 65, but Medicare Advantage will be available for everyone enrolled in Part A and Part B. The vast majority of Medicare Advantage plans include prescription drug coverage. In addition, one can elect to not enroll in a Medicare Advantage plan, and choose a stand-alone prescription drug plan (Part D).
If you miss the ICEP, you can enroll in coverage during the Medicare Annual Election Period which is October 15 - Dec. 7 of each year. (If you did make the ICEP enrollment dates, you can change your plan(s) during the Annual Election Period.)
You get to start over when you reach age 65 as a new "retiree"! This means that you can select a Medigap plan, at the best possible premium available in your location.
Where can you find more help? Start with your local Social Security office. You can also find benefits professionals who can help you navigate the plans and deadlines. There are attorneys who specialize in disability claims, as well, although there are no specific standards or certifications for finding one with the right expertise.
If you need help paying for your prescription drugs, you may be eligible for the federal Extra Help program. Assistance with paying health insurance premiums may be available to you through your state's department of health services.
Be prepared to take notes on those areas that are of particular concern to you or someone with a disability for whom you care while you watch the video. You'll be better prepared to ask questions and meet deadlines with your checklist prepared.
Got questions about the tax law, Social Security, retirement, investments, or money in general? Email Robert.Powell@TheStreet.com.