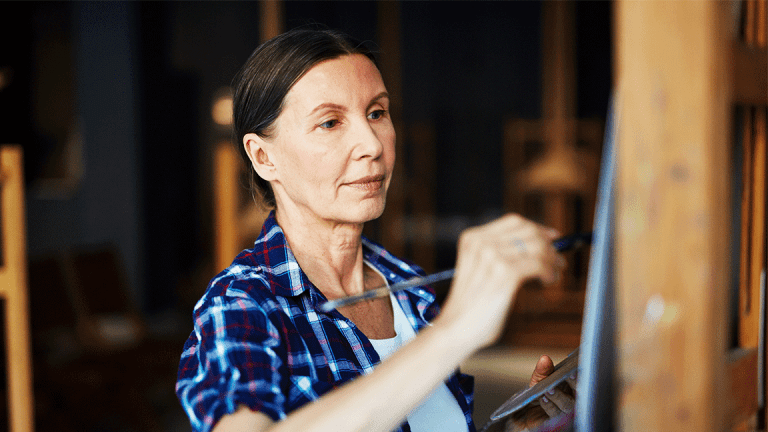 Living Longer and Less Money: Women and Social Security
Financial adviser Allen Yee highlights ways women can make the most of their Social Security benefits by using smart claiming strategies.
By Allen Yee
President Franklin D. Roosevelt is credited with coining the term "the three-legged stool." That term is used, among other things, as a metaphor for how the post-World-War-II generation looked at planning for retirement. The three legs represent employer pension, employee savings and investments, and Social Security. Each of these legs is needed to build a strong retirement: without one leg, the stool (your retirement) could not stand. Social Security was never designed to be a retiree's sole source of income.
Let's look at the current generation of retirees, the boomers. Does the three-legged stool concept exist today? There have been big changes in the business landscape over the decades, and pensions, or defined-benefit plans, have virtually disappeared. They've been replaced by defined-contribution plans, such as employer sponsored 401(k) plans, and 403(b), etc.
The three legs of the stool I see today are pre-tax investments (retirement accounts), after-tax investments and Social Security.
In retirement, your income will be based on your investments. You will need greater gains to account for inflation, making it difficult to maintain your standard of living. Inflation impacts everyone regardless of gender, but women often experience the effects more because they live longer. There's also an income disparity between men and women. For every dollar earned by men, women earn $0.81.
Read more about pay equity from the Institute for Women's Policy Research.
Women also may spend more time out of the workforce to act as caregivers, reducing their opportunity to save and accrue greater Social Security benefits. The compounding effects of lower pay and fewer working years wreaks havoc on the amount a woman will receive in Social Security.
Normally, living a long life is not seen in a negative light, but when it comes to your finances even a few years can break your standard of living. According to the Social Security Administration men reaching age 65 today live until age 84.3 compared to women, of the same age, who can plan to live until 86.7.
Read more about calculating life expectancy, from the Social Security Administration.
Since these are just the averages, many women can expect to live well into their 90s and beyond. What these numbers tell us is that women could potentially spend 30 years in retirement, which could result in a shorter planning horizon and a higher probability that she will outlive her savings.
Because Social Security statistically comprises between 33% and 40% of a retiree's income, it's imperative to look for ways to maximize your benefits.
Begin with ensuring that your work record is properly reflected in your Social Security statement.
Next, determine your eligibility for benefits. Social Security allows you to claim benefits based on your own work record or your spouse.
If you were married for at least 10 years prior to a divorce, you could claim spousal benefits.
If you are a widow (married or divorced) you could claim survivor's benefits as long as you were married for at least nine months prior to your spouse's death.
Further maximize your benefits by optimizing the claiming strategy could provide greater benefits in your latter years of retirement.
Instead of taking benefits at age 62, consider delaying to full retirement age (66 or 67) or until age 70.
Take advantage of a restricted application. Allow your benefits to grow until age 70 while taking spousal benefits. This will provide you with delayed retirement credits of 8% annually. If you are either married or divorced, but were married 10 or more years or are widowed you may have a planning opportunity that could allow you to get more out of Social Security using a restricted application.
A restricted application will allow your benefits to grow while taking spousal benefits. New Social Security rules that were signed into law in 2015 that removed the right of anyone born after Jan. 1, 1954 to file a restricted application.
However, if you were born on or before Jan. 1, 1954, are currently married or divorced, but previously married 10 or more years, upon reaching your full retirement age (assuming you haven't begun benefits) you can still file a restricted application to claim a spousal benefit and allow your own benefit to grow while earning delayed retirement credits. Upon reaching age 70 you would then switch to your own benefit.
With the 8% annual retirement credits in mind, deferring from age 66 to age 70 will grant you a 32% increase in benefits plus cost of living adjustments, if eligible. Ultimately, you are delaying your benefits to receive a greater benefit beginning at age 70.
From my decades of experience as a certified financial planner, I have found that people spend more time planning for a vacation than their retirement. Your retirement will be years, if not decades, longer than any vacation. The best time to start planning for your retirement is now to give yourself as much time as possible to build three sturdy legs for your retirement stool. Remember to save, invest, consider inflation, maximize your Social Security, and look for qualified help.
Read more from Retirement Daily: How Death and Widowhood Affect Social Security Benefits.
About the author: Allen Yee is president of Guidant Planning. Inc. His job is to objectively assess your financial situation and recommend one of the best financial strategies to carry out your individual financial plan. Today, with over three decades of investment, tax, retirement, and estate planning experience, Allen continues to make a living by doing something he loves -- guiding others toward their retirement dreams. His professional certifications include Certified Financial Planner™, Registered Financial Consultant and Certified Wealth Strategist™. Please note the information above being provided is strictly as a courtesy. When you link to any of the sites provided here, you are leaving this site. We make no representation as to the completeness or accuracy of information provided at these web sites. Nor is the company liable for any direct or indirect technical or system issues or any consequences arising out of your access to or your use of third-party technologies, web sites, information and programs made available through this web site. When you access one of these web sites, you are leaving our web site and assume total responsibility and risk for your use of the web sites you are linking to. Registered Representative offering securities through First Allied Securities, Inc. A Registered Broker/Dealer (Member FINRA/SIPC). Advisory services offered through Guidant Planning, Inc. and First Allied Advisory Services, Inc. Both Registered Investment Advisers. Guidant Planning, Inc. is not affiliated with First Allied Securities, Inc. and/or First Allied Advisory Services, Inc. Allen G. Yee, CFP®, RFC, CWS® CA Insurance License #0747874.