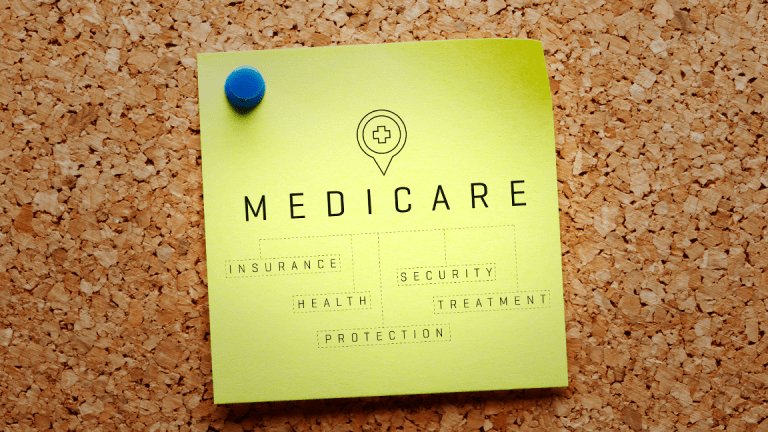 Little-Noticed Medicare Cut Will Cause Medigap Premium Sticker Shock
Plans to change Medigap policies could really hurt your wallet. It pays to compare options carefully.
The Senior Citizens League (SCL) is warning that a little-noticed Medicare cut is likely to hit roughly 10% of beneficiaries with sharply rising Medicare Supplement Insurance (Medigap) premiums.
The provision, according to the SCL's release, prohibits beneficiaries from purchasing "first-dollar coverage" -- popular Medigap policies which cover the Part B deductible.
According to the SCL, the legislation closes the two most comprehensive and popular Medicare supplement policies -- Medigap plans F and C -- which provide first-dollar coverage, to new customers starting Jan. 1, 2020. Read the Medicare Access and Chip Reauthorization Act of 2015, Section 401.
Mary Johnson, a Medicare policy analyst at the SCL, noted that beneficiaries currently enrolled in Medigap plans F or C will be able to keep their policies. "However, premiums are likely to undergo sharp increases because the plans won't be taking in any more younger, healthier people to spread the risk," she says. "As people remaining in the plans get sicker and older, they use more medical services, and Medigap Plan F and C premiums are likely to increase sharply -- something that Medigap customers need to consider," Johnson said.
According the SCL, most Medigap policies are purchased when the consumer first becomes eligible for Medicare at age 65. During the seven-month Medicare initial enrollment period, Medigap insurers must accept applicants regardless of health.
Later, if policyholders want to switch from Medigap F or C to another Medigap plan, the insurance company will check health records, and consumers could face lengthy coverage exclusions, or be turned down altogether based on pre-existing conditions. A Medigap policy helps pay some of the health care costs that original Medicare doesn't cover, such as copayments, coinsurance and deductibles.
Currently, the SCL says, more than half of all people shopping for a Medigap policy purchase either plan F or plan C, which provide for the most comprehensive coverage, including coverage of the Part B deductible. The Part B deductible is $183 in 2018 and rises in tandem with Part B premiums -- "making it one of the fastest growing costs that retirees must cope with," says the SCL.
Medigap Plan F and C Premium Outlook
It is possible that what the SCL says will occur, but not a certainty, according to Jae Oh, the managing principal of GH2 Benefits, author of Maximize Your Medicare: Understanding Medicare, Protecting Your Health, and Minimizing Costs, and chairman of the Great Humanity Healthcare Foundation.
"The reason is that carriers currently re-price plans, and in doing so, the existing policyholders may not be benefitting from new applicants, or those turning 65-years-old," he says. "That would be at the discretion of the carrier. For those carriers that simply have one risk pool for the entire Medigap Plan F or Medicare Plan C policyholder pool, it is conceivable" that, as the SCL's says, premiums will rise.
Of note, Oh says there are rational reasons for discontinuing Plan C and Plan F. "The simplest explanation is that this will encourage policyholders to take responsibility and not overuse their Medigap plans, since there is 'first-dollar coverage,'" he says. "Further, eliminating first-dollar coverage also prevents fraud, waste, and abuse in the small percentage of cases by health care providers. Eliminating Plan C and Plan F does address both situations, albeit imperfectly."
Oh also says Medigap Plan G is not being discontinued, and its coverage is identical to Plan F, except the policyholder is responsible for the Part B deductible ($183 in 2018). Importantly, he adds, Plan G and Plan F cover the Part B excess charges, which is an amount a healthcare provider can legally charge, above and beyond the Medicare-allowed charge for healthcare services.
Worry More About Medicare Part B Deductible
According to Katy Votava, president of Goodcare and author of Making the Most of Medicare: A Guide for Baby Boomers, the flipside of worrying about increasing Medigap Plan C and F rates is how quickly will the Medicare B deductible increase in the future.
"The deductible stayed flat this year at $183 but in the past, it has risen 10% to 17% per year for multiple years in a row," she says. "Increases of that magnitude may outstrip possible lower premiums associated with lower coverage plans such as a G plan."
After your deductible is met, you typically pay 20% of the Medicare-approved amount for most doctor services (including most doctor services while you're a hospital inpatient), outpatient therapy, and durable medical equipment. Read Medicare Part B deductibles and coinsurance
How might beneficiaries and would-be beneficiaries go about selecting a Medigap policy now and in the future?
For folks considering Medigap now through 2019, Votava recommends comparing prices for Medigap F and G plans. "Interestingly, while the benefits for all Medigap plan types are the same, as stipulated by law, the premiums charged vary greatly," she says. "Some plans charge 50% to 100% more than others. A Medigap G may cost even more than an F."
She also notes that starting in 2020, Medigap Plan G will offer the most extensive coverage available. "People should also evaluate Medicare Advantage plans (Part C) to determine if they are cost-effective alternatives," she says.
A Medicare Advantage plan is a type of Medicare health plan offered by a private company that contracts with Medicare. Medicare Advantage Plans provide all of your Part A and Part B benefits. Most Medicare Advantage Plans offer prescription drug coverage. According to the Kaiser Family Foundation, one-third of Medicare beneficiaries are now enrolled in Medicare Advantage plans. Read Medicare Advantage Plans.
You Better Shop Around
According to Votava, no matter what happens with the legislation, it always pays to shop around before enrolling in Medigap or other Medicare coverages. "Price and coverage differences are greater than many people realize," she says.
Johnson says Medigap policyholders cannot easily compare plans and switch to less expensive supplements annually, like younger people shopping on the federal health exchange, or even other retirees shopping for Medicare Advantage plans. "Universal coverage guarantees for pre-existing conditions don't apply to Medigap supplements like they do for Medicare Advantage plans," she says.
Additional resources:
Your State Health Insurance Program (SHIP) can help you learn which Medicare plans are best for you.
How to compare Medigap policies
Got questions about the new tax law, Social Security, retirement, investments, or money in general? Want to be considered for a Money Makeover? Email Robert.Powell@TheStreet.com.