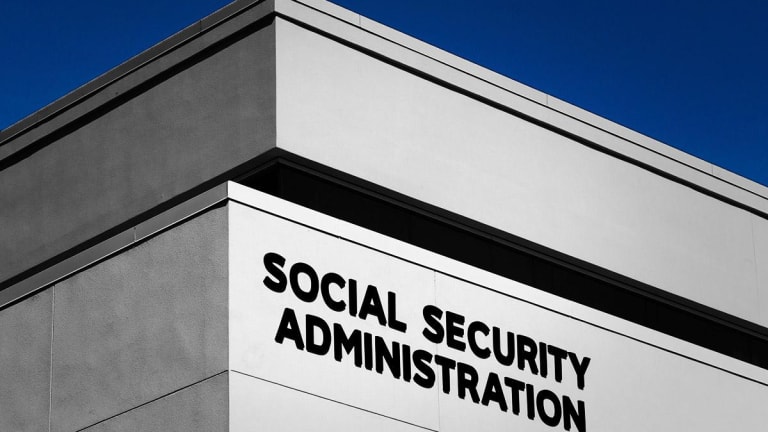 How to Fix Your Social Security Claiming Mistakes
Many people choose to claim Social Security as soon as they can, only to regret the decision later after realizing they could have had more if they'd waited.
By Kathleen Sindell
About 34% percent of folks claim their Social Security benefits at age 62 -- the earliest age for claiming benefits if you're not disabled. Those that claim benefits at this age will receive 25% less than their full retirement age (FRA) benefit, if their FRA is 66. Some of these individuals claim early benefits due to their personal economics, others fear that Social Security will go bankrupt and if they don't claim "their benefits" now they will never realize any benefits.
Often people feel remorse for claiming benefits early or not delaying benefits. For example, if your FRA age is 66 and you wait four years, to age 70, to claim benefits you will accrue 8% per year of your FRA benefit amount each of those four years. In other words, you will receive an additional 32% by waiting four years to claim benefits. Frequently, these rules are unclear when claiming benefits, or the personal circumstances of people change. Therefore, what seemed like a good decision at the time is now not the optimal choice, or even a mistake.
If you find yourself in this situation, there are a few things you can do to lessen the economic burden or get on the path to receiving the maximum Social Security benefit amount.
Within one year of your benefit claim, reset your application.
Within one year of your application you can change your mind about claiming Social Security retirement benefits and withdraw your application. Of course, you will have to pay back (in a lump sum) the benefits you and your auxiliaries (the individuals who claim benefits on your work record) received. At this point, the clock stops and it's as if you never claimed your benefits. A few years later, you can restart your benefits at a higher rate. You are limited to one Social Security application withdrawal per lifetime.
There are a few rules around the reset policy. You must repay all the benefits you and your family received based on your Social Security application. According to the Social Security Administration (SSA) this includes:
Repayment of all Social Security benefits, whether to you or to auxiliaries, such as your spouse and children (if they are living with you or were living with you).
Consent to the application withdrawal, in writing, by all individuals who received benefits based on your application.
To reset your application, complete the Social Security Form SSA-521 and state the reason(s) you want to withdraw your application. If you already have Medicare, your request must indicate if you want your Medicare coverage included (or not included) in the withdrawal. Submit the finished Form SSA-521 to the SSA and the SSA will notify you about next steps. The SSA will provide you with their decision about your reset request and will let you know the exact amount you need to repay. If you change your mind again, the SSA will allow you 60 days to cancel your approved application withdrawal.
The Railroad Retirement Board and the Veteran's Administration (VA) are responsible for their own retirement programs. Therefore, the SSA suggests checking with the Railroad Retirement Board and the Department of Veterans Affairs about how each retirement program handles your Social Security application withdrawal if you are eligible for benefits from either of these entities.
In addition, be aware that stopping your Social Security benefits will also end any deductions being taken from the check and paid on your behalf. Money withheld from your Social Security checks can include the following:
Medicare Part B, Part C, and Part D premiums
Voluntary tax withholding of federal income taxes for closed tax years
Garnishments
Between FRA and age 70, you can start-stop-start for bigger benefits
If you are between your full retirement age and age 70 you can voluntarily suspend your benefits. During the suspension period you accrue delayed retirement credits (DRCs) of 8% per year. For example, let's say that Brad, at age 66, filed his initial Social Security application for a benefit of $1,000 per month. Almost immediately he suspends his benefit because he wants to accrue DRCs. When Brad reaches age 70, he re-starts his benefits. Brad's new benefit amount is $1,320, plus any COLAs (cost-of-living adjustments) that were granted. There are some considerations for this start-stop-start approach. If you voluntarily suspend your retirement benefit, all those auxiliary individuals (your spouse, children, and others) who also receive benefits on your work record will have their benefits suspended. According to the SSA other items to take into consideration include:
Your Medicare Part B (Supplementary Medical Insurance) premium cannot be deducted from your suspended benefits.
If you are enrolled in Medicare Part B, you will be billed by the Centers for Medicare & Medicaid Services (CMS) for future Part B premiums.
Late payments may cause you to lose your Part B Medicare coverage, however, you can set up an automatic payment of your Medicare bill from an account at your bank or financial institution.
Maximizing Survivor Benefits
Individuals often have "dual entitlement", that is they are entitled to their own Social Security benefits or their spousal benefit. In many situations, widow(er)s can maximize their benefits by taking their widow(er) benefit immediately and taking their own benefit later. This allows their own benefit to grow 8% per year with DRCs. Then survivors can claim their own benefit at their FRA or age 70. Frequently, the widow(er) must work out the math of which entitlement to take first to maximize how much they will receive. The SSA provides the following eligibility guidelines:
To be classified as a widow(er) you must have been married for at least nine months.
Widow(er)s may be able to get full survivor benefits at their survivor FRA. For surviving spouses born in or before 1939, FRA is age 65, however, it varies based on year of birth until 1962, when the survivor FRA is age 67.
Widow(er)s can get reduced benefits as early as age 60, or, if they're disabled, as early as age 50. 
Widow(er)s can get benefits at any age if they take care of the deceased spouse's child who is younger than 16 or disabled (and is receiving Social Security benefits).
The unmarried children of the widow(er) who are younger than age 18 (or up to age 19 if they're attending elementary or secondary school full-time) can also receive survivor benefits.
Children of deceased eligible earners can get benefits at any age if they are disabled before age 22.
Under certain circumstances, the SSA will also pay survivor benefits to stepchildren, grandchildren, step-grandchildren, or adopted children.
Generally, individuals cannot receive widow(er)'s benefits if they remarry before age 60. However, remarriage after age 60 (or age 50 if you're disabled) does not prevent widow(er)s from getting benefit payments based on their former spouse's work. And at age 62 or older, remarried widow(er)s can get benefits on their new spouse's work, if those benefits are greater than their widow(er) benefits from their first, deceased, spouse.
Let's look at a typical claiming example for Connie, a recent widow. She and her spouse were married for 20 years. Her husband's FRA was age 65, he never applied for Social Security benefits, and died at 69. His FRA monthly benefit was $2,000. Because he didn't claim benefits at his FRA, this monthly benefit amount is increased to $2,480 at the time of his death due to DRCs. Connie is 60 and begins widow benefits immediately. Connie receives $1,773.20 per month. (This is 71.5% of the monthly benefit amount of $2,480. SSA calculates a reduced survivor benefit based on the survivor's age at time of claim.)
The following two examples show how to avoid this type of survivor underpayment:
Collect Now, Survivor Later: If Connie had a significantly lower earned benefit than her husband, she should collect her earned benefit at age 62. Once she reaches her FRA, she can switch to the survivor benefit. Although she would not receive a social security benefit between age 60 to 62, this scenario would allow Connie to collect $2,480 per month once she reaches her full retirement age.
Survivor Now, Collect Later: If Connie and her spouse had similar earning records, it makes sense for Connie to take the survivor benefit as early as possible, at age 60. Her own earned benefit will continue to grow until age 70. At 70, Connie will switch to her own benefit. For example, if Connie and her spouse had the same earnings records, she would collect $1,773.20 now. At age 70, Connie would switch to her own earning record and claim $2,640 per month.
One reason that widow(er)s receive underpayments of benefits is that they apply too early for Social Security retirement benefits. Often widow(er)s do not know that waiting to claim benefits will result in higher benefits. They assume that they are entitled to their spouses benefit (which is true). They are not aware of how this amount will be discounted if they apply before their own FRA.
Longevity is what makes Social Security benefits so important. The SSA indicates that the average life expectancy for a 65-year-old man is age 84.3 years. A 60-year old non-smoking woman in average health has a 46% chance of living another 30 years to age 90 and a 26% probability of living another 35 years to 95.
Many individuals believe they are educated about claiming Social Security benefits. However, numerous people are not familiar with the new Social Security rules or receive bad advice from someone who claims they have an in-depth understanding of Social Security. This can cost beneficiaries tens of thousands of dollars. Social Security will likely represent a large portion of your retirement income. It pays to hire a professional to provide you with specific information for your unique financial circumstances.
About the author: Kathleen Sindell, Ph.D. is the Certified Financial Planner Course Chair and an adjunct full-professor at the University of Maryland, University College. She is on the editorial advisory board of the Journal of Financial Planning and a member of the National Financial Planning Association Pro Bono Committee. She is the author of 14 business and finance books, including "Investing Online for Dummies, Ed.s 1-5" which was on the Wall Street Journal's Bestselling List for two consecutive years. This material is for informational purposes only. Sindell does not provide personal financial planning advice. Please consult your tax, legal, accounting or personal finance professional before making any decisions.