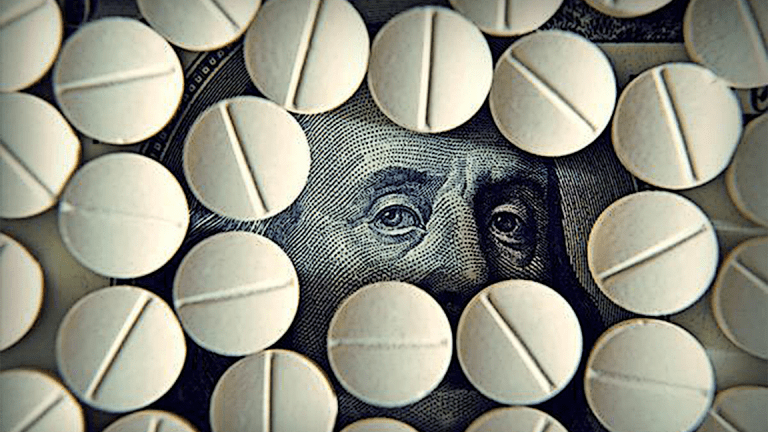 Everything You Need to Know About Medicare
Whether you are new to Medicare, or just need to review your plans each year, adviser Marty Reid has the complete rundown.
By Marty Reid
(Editor's note: Medicare's open enrollment period for 2020 runs through Saturday, Dec. 7. It's not too late to review and compare Medicare coverage. Go to Medicare.gov for more information.)
Medicare is a valuable source of health insurance for people 65 and older and for some younger adults with permanent disabilities. Transitioning from health insurance to Medicare involves critical choices that everyone must face. This article provides a step-by-step approach to help you determine which plan is the best fit for your financial situation.
Understand the Four Parts of Medicare
Part A, described as hospital insurance, covers the following services:
Inpatient care in hospitals
Skilled nursing facility care
Home healthcare
Hospice care
You receive Part A automatically if you or your spouse paid Medicare taxes while working for 10 years (40 quarters) or more. Those who do not qualify may purchase Part A by paying a pro-rated premium. In 2019, workers who accumulated less than 30 quarters pay a monthly premium of $437. Employees who worked for more than 30 quarters pay $240 a month.
Additional expenses are incurred during hospital stays. For days 1-60, you pay a deductible of $1,364 (2019) per benefit period. In other words, for each stay in a hospital you pay a deductible of $1,364. When the aggregate total of your hospital stays extends beyond sixty days, you pay $341 a day for the next twenty-nine days of hospitalization (days 61-90). The third tier provides an additional 60 days of coverage for hospital stays with a co-insurance payment of $682 per day. Once this lifetime reserve is exhausted, the patient pays all the expenses of a hospital visit.
Part A of Medicare only provides limited coverage for skilled nursing care. To qualify for this benefit, the patient must incur a hospital stay of at least three days before entering a skilled nursing facility. Part A totally covers the expenses for the first twenty days. For days 21-100, the patient pays a daily co-insurance payment of $170.50 (2019). Once the aggregate total of stays in a skilled nursing facility extends a hundred days, the patient pays all the expenses.
To receive home healthcare services, three conditions apply. First, you must be under the care of a doctor or getting services under a plan created and monitored by a doctor. Second, a doctor must certify that you need one or more of the following: intermittent skilled nursing care, physical therapy, speech-language pathology, or continued occupational services. Finally, a doctor must verify that you are homebound. Medicare pays for all the home healthcare expenses.
Hospice benefits are provided when your doctor certifies that you are terminally ill and when you have six months or less to live. You must sign a statement choosing Medicare hospice care instead of other Medicare provided benefits. You must also choose a Medicare-approved hospice program. While Medicare covers these expenses, you may have some small co-payments to cover, such as prescription drugs administered to control pain.
Part B, known as medical insurance, covers the following:
Services from doctors and other healthcare providers.
Outpatient care.
Home healthcare.
Durable medical equipment.
Some preventive services.
Part B covers the Medicare-approved expenses for most doctor services. However, you pay 20% of the Medicare-approved amount, including most doctor services while you are a hospital inpatient. This co-payment also applies to medical supplies and durable medical equipment that you utilize during home healthcare services. You also pay an annual deductible of $185.
In addition, Part B includes a monthly premium that is based upon your income level. For 2019, if your income is $85,000 or less (up to $170,000 for joint filers), your monthly premium is $135.50. For those that make $500,000 or above ($750,000 or above for joint filers), your monthly premium is $460.50. This premium is automatically withdrawn from your Retirement Social Security benefit.
Part C, the Medicare Advantage Plan, provides an alternative from Original Medicare (Parts, A, B, and D).
This plan offers health insurance policies sold by private insurance companies that are similar to traditional health insurance. In comparison to Original Medicare, the Medicare Advantage Plan provides a broader array of services that may include vision, dental, and hearing. Many policies also cover prescription drugs, which eliminates the need to purchase Part D. In addition, you do not have to purchase a Medigap policy that provides supplemental Medicare insurance.
Part C includes the following expenses: a monthly premium, deductibles and additional out-of-pocket expenses. Premiums, coverage, and out-of-pocket maximums (MOOP) vary by plan and by state. Those covered under the Medicare Advantage Plan must also pay the Medicare Part B premium. For more information, visit Medicare's site.
Choose Your Medicare Plan
You have two plan options: Original Medicare or the Medicare Advantage Plan.
Original Medicare includes Parts A and B. With this plan, Medicare provides the coverage directly. For needed services, you can choose from doctors, hospitals, and other providers that accept Medicare. Keep in mind that you will pay deductibles and coinsurance payments. While Part A is automatic, you must enroll for Part B and pay a monthly premium.
If you choose Original Medicare and want prescription drug coverage, you must purchase Part D. These plans are offered by private insurance companies, and costs and coverage vary by plan and state.
To help cover out-of-pocket expenses, you can purchase a Medigap policy. Private insurance companies issue these policies with different levels of coverage and costs. However, all policies must meet federal guidelines and must conform to current Medicare provisions. Plan F is the most comprehensive Medigap policy, covering all deductibles and copayments. Coverage also extends when you travel outside of the United States.
Similar to traditional health insurance, private insurance companies offer the Medicare Advantage Plan through various types of policies:
Health Maintenance Organizations (HMOs)
Preferred Provider Organizations (PPOs)
Private Fee-For-Service Plans
Special Needs Plans
Medical Savings Accounts Plans
While the Medicare Advantage Plan may be less expensive than Original Medicare, answer the following questions to determine if this plan is suitable for you:
Can I stay with my primary physician, or must I choose another doctor?
What options does the plan offer for choosing my healthcare services? Can I use healthcare providers of my choice or the hospital that I prefer? Since most plans require staying within a network of providers, am I comfortable with my options?
Although most policies cover prescribed drugs, are my current medications adequately covered under this plan?
Is a referral required before I can see a specialist?
Are the number of doctors within the plan limited in my home state? What if I live in another state part of the year and travel frequently? If you get sick while out of town, healthcare providers may charge you higher rates or, worst case, refuse your coverage. In this case, the Medicare Advantage Plan is probably not a good fit for you.
Before making your final decision, you may have some additional variables to consider. First, other plans than Original Medicare and the Advantage Plan are available, such as Pilot Programs, Programs of All-Inclusive Care for the Elderly (PACE), and Medication Therapy Management (MTM) programs for complex health needs. Second, you may have reduced expenses or have other choices if you have limited resources and income. And finally, you may be able to utilize other health insurance coverage, like employer or union, military benefits, or veterans' benefits.
As you can see, choosing your Medicare plan may involve a myriad of questions. For this reason, your local State Health Insurance Assistance Program (SHIP) provides personalized health insurance counseling at no cost.
Here is a list of helpful websites and resources for Medicare information.
Decide When to Enroll in Medicare
The Initial Enrollment Period (IEP): Most people will enroll during the Initial Enrollment Period (IEP). This a seven-month period that includes three months before you turn age 65, the month of your 65th birthday, and three months thereafter.
You may join Medicare Parts A, B, C, and D during the IEP. While Part A is automatic for those who qualify, when Part B and Part D coverage begins depends upon when you enroll. Ideally, if you enroll during the three months before you turn age 65, your coverage begins the first day of the month in which you turn age 65.
However, if you enroll later during the IEP, you delay your coverage. If you miss the Initial Enrollment Period altogether, you can enroll later, but you may have to pay penalties and you may experience gaps in your health insurance coverage. Finally, remember that you must have Medicare Parts A and B before you can enroll in the Medicare Advantage Plan.
The Special Enrollment Period (SEP): For individuals 65 and older who had health insurance coverage through an employer with more than 20 employees, through active employment, through a union, or though his or her spouse's coverage, there is a Special Enrollment Period. For Parts A and B of Medicare, you have eight months to enroll after your employment ends or your health insurance coverage ends, whichever comes first. For Parts C and D, you have 63 days after your previous health insurance coverage ends or when your employment ends, whichever comes first. If you miss the Special Enrollment Period, you may incur a late penalty fee.
The General Enrollment Period: If you miss the Initial Enrollment Period or the Special Enrollment Period, you can enroll in Parts A and B during the General Enrollment Period. Your coverage begins July 1 of the same year. If you need to purchase Part A, you must enroll in Part B at the same time. The General Enrollment Period occurs every year.
The Open Enrollment Period (Annual Election Period): The Open Enrollment Period occurs from Oct. 15 to Dec. 7 every year. During this period, you can make certain changes to your Medicare Plan:
Switch from Original Medicare (Parts A & B) to the Medicare Advantage Plan (Part C).
Switch from Part C to Parts A & B.
You can drop or switch Part D.
You can switch from a current Medicare Advantage Plan to a new Medicare Advantage Plan.
Under any of these circumstances, your new coverage will begin Jan. 1 of the following year.
The Open Enrollment Period for a Medigap Policy: The best time to purchase a Medigap policy is the six-month Open Enrollment Period, which starts automatically the month you turn age 65 and are enrolled in Medicare Part B. During this period, the policy is guaranteed issue. However, delaying your Medigap enrollment subjects you to underwriting that may result in higher premiums or refusal of coverage.
Estimate Your Ongoing Medicare Expenses
Where many retirement plans fall short is not properly preparing for Medicare expenses. While a 2.50% inflation rate is a reasonable assumption for retirement living expenses, Medicare expenses are expected to increase at a 5.30% annual inflation rate. Both premiums of health insurance and out-of-pocket expense must be accounted for.
For this reason, consider designating your Medicare expenses as a separate financial goal in your retirement plan. Also, keep in mind that while certain lifestyle expenses (e.g. travel, dining out, and entertainment) may decrease during your retirement years, your healthcare expenses may increase as you age and your health deteriorates.
Review Your Medicare Plan Annually
While on Medicare, consider reviewing your plan annually with special attention to your "Annual Notice of Change" letter. Trends suggest that individuals are prone to stick to their original plan and often miss opportunities for additional savings and newly covered medical services. Remember that you can make certain changes to your Medicare health plan and prescription drug plan during the Open Enrollment Period.
Finally, remember that you may need to purchase supplemental insurance to help cover your medical expenses during retirement. Adding long-term care insurance may also be advisable since Medicare does not provide on-going custodial care. To ensure that your healthcare plan is comprehensive, consider reviewing your retirement plan with a certified financial planner.
About the author: Marty L. Reid, Ph.D., CFP, is president of Reid Financial Consulting. Disclosure: Registered representative of, and securities and investment advisory Services offered through, Cetera Advisor Networks LLC, a broker/dealer and registered investment adviser, member FINRA/SIPC. Reid Financial Consulting, 214 South Academy St, Lincolnton, N.C. 28092 and Cetera Advisor Networks are unaffiliated. While the resources for this article were taken from reliable sources, recommendations are only of a general nature. Consequently, individuals should address the circumstances of their financial situation with their financial adviser.