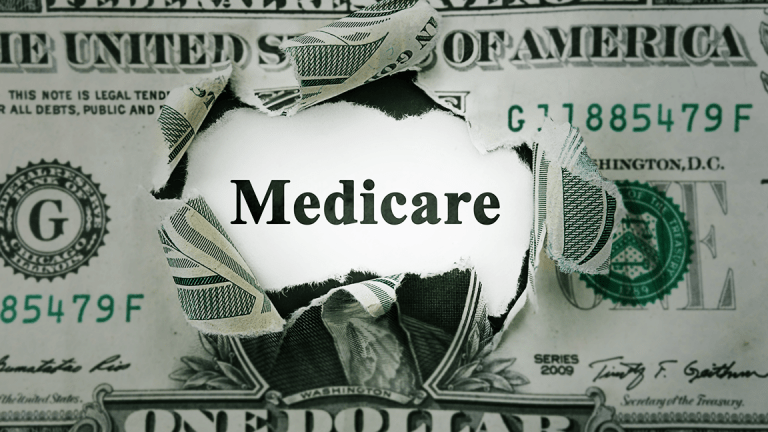 Big Changes Coming for 2 Popular Medigap Plans
Contributor Kevin Walbrick explains what's in store for the popular Plan F and Plan C Medigap options.
By Kevin Walbrick
Millions of Americans who depend on Medigap plans to augment their original Medicare coverage will face an important decision in the New Year. As of January 2020, two of the most popular supplemental plan options -- Plan F and Plan C -- will no longer be available to new Medicare members or those born after Jan. 1, 1955.
While the change won't immediately affect those already enrolled in the plans, it's likely premiums for F and C plans will rise going forward. That's because of the increasing age (and commensurate rise in healthcare consumption) of the existing enrolled population and the absence of new policies being written. Current F and C plan beneficiaries who are healthy enough to pass underwriting for other supplemental plans may want to reconsider their options before higher premiums take effect.
Why are Plans F and C Going Away?
Plan F traditionally has been the most comprehensive Medigap policy available, covering all Medicare deductibles, copays and coinsurance for Medicare Part A and Part B (hospitalization and outpatient care). This so-called "first dollar coverage" means Plan F policyholders are left with few, if any, out-of-pocket, care-related expenses. Plan C provides similar coverage but offers slightly fewer benefits.
Plan F's breadth of coverage accounts for its popularity. According to America's Health Insurance Plans, an industry trade group, Plan F policies represented 55% of the approximately 13.5 million Medigap plans in force in 2017, making it far and away the single most popular supplemental policy.
Approximately 60 million Americans are currently enrolled in Medicare; 38.2 million (63%) are enrolled in original Medicare, while 22.7 million (37%) are enrolled in Medicare Advantage plans, according to the Centers for Medicare & Medicare Services, July 2019 CMS Fast Facts. Among those enrolled in original Medicare, approximately 35% had a Medigap policy in 2017, according to the AHIP.
The decision to terminate Medigap plans F and C reflects Medicare's ongoing cost-reduction efforts. In an attempt to reduce overutilization and ensure beneficiaries have some financial skin in the game when it comes to health services, the Medicare Access and CHIP Reauthorization Act (MACRA) of 2015 stipulated Medigap plans would no longer pay for Part B deductibles as of 2020.
Of the 10 Medigap plans currently available to Medicare beneficiaries, only Plans F and C cover Part B deductibles.
A Good Alternative to Medigap Plan F
The good news is that Plan G, another Medigap policy, offers the same level of coverage provided by Plan F -- minus the Part B deductible -- and will continue to be available after January 2020. The Part B deductible was $185 in 2019. Although existing Plan F and Plan C policyholders are under no obligation to switch plans, an individual who's had a Plan F policy for one-to-two years could save $30 to $40 per month by switching to Plan G, according to GoMedigap analysis.
Like Plan F, Plan G policies cover the Medicare Part A deductible, which is $1,364 in 2019. Plan G policies also cover:
Medicare Part B excess charges
Part A hospital and coinsurance up to an additional 365 days after Medicare benefits are exhausted
Part B copayment or coinsurance
First three pints of blood used in an approved medical procedure (annually)
Part A hospice care copayment or coinsurance
Skilled Nursing Facility (SNF) coinsurance
Foreign travel emergency medical care (80% up to plan limits)
Switch Medigap Plans
Healthy beneficiaries currently enrolled in Plans F and C can apply for and purchase a different Medigap plan at any time. But those with pre-existing conditions may find switching plans problematic. That's because Medigap applications submitted after the initial enrollment period are subject to medical underwriting, or the insurance company practice of determining whether or not to extend coverage -- and if so, at what rate --- based on the applicant's health.
Colorado intends to alleviate this risk for seniors by creating a one-time, special enrollment period running from Jan. 1 through March 31, 2020, which would allow anyone currently enrolled in Plan F or Plan C to switch to Plan G or Plan D without medical underwriting.
It remains to be seen if other states follow suit. There are a number of special qualifying events or circumstances defined under federal law that allow for guaranteed issue enrollment in a Medigap plan after the initial enrollment window. However, only eight states (California, Connecticut, Massachusetts, Maine, Missouri, New York, Oregon, and Washington) have guaranteed issue protections for Medigap, in one form or another, for all Medicare beneficiaries 65 and older.
Read more from Medicare: What's Medicare Supplement Insurance (Medigap)?
About the author: Kevin Walbrick is the co-founder, co-president and general manager of GoMedigap, an eHealth company that sells Medicare Supplement products. He holds an MBA from Harvard Business School.