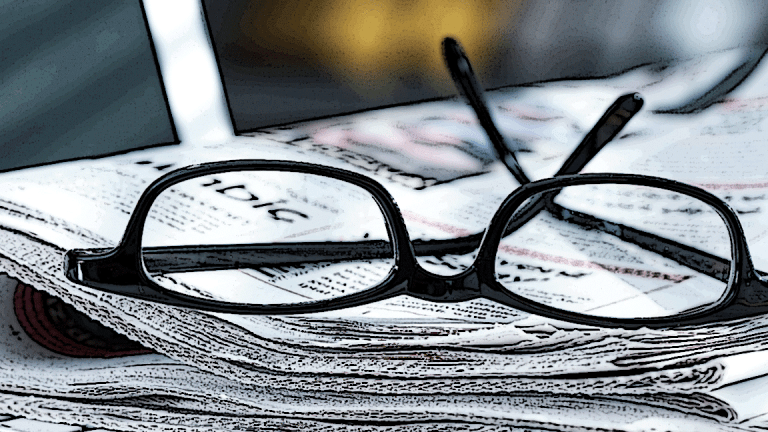 Here are some of the latest reports, surveys, studies and white papers related to retirement.
U.S. Social Security Administration Office of the Chief Actuary: Mortality by Career-Average Earnings Level
Research has shown that higher income levels are associated with lower mortality rates. Higher lifetime earnings are also likely to be associated with lower mortality rates. This relationship is important for analyzing and projecting costs for the Social Security program because a worker's career-average earnings level is a critical factor in determining the level of monthly benefits that will be payable to the worker and his or her dependents. Average indexed monthly earnings (AIME) is a particularly useful measure of a person's lifetime, or career-average, earnings. In this study, the authors analyze the relationship between AIME levels and mortality rates for Social Security retired-worker beneficiaries.
Kaiser Family Foundation: Searching for Savings in Medicare Drug Price Negotiations
U.S. Government Accountability Office: Older Adult Housing: Future Collaborations on Housing and Health Services Should Include Relevant Agencies and Define Outcomes
U.S. Congress Joint Economic Committee Democrats Report: Social Security: A Promise to American Workers and Families
National Bureau of Economic Research: The Impact of New Drug Launches on Life-Years Lost in 2015 from 19 Types of Cancer in 36 Countries
U.K. Office for National Statistics: Measuring National Well-being: Quality of Life in the U.K., 2018
U.S. Senate Committee on Finance: Tackling Opioid and Substance Use Disorders in Medicare, Medicaid, and Human Services Programs
Employee Benefit Research Institute: Asset Decumulation or Asset Preservation? What Guides Retirement Spending?
The Employee Benefit Research Institute (EBRI) undertook a study examining the extent to which the non-housing assets of certain retirees changed during their first 20 years of retirement (or until death, if earlier). The study shows that retirees generally exhibit very slow decumulation of assets. Among the findings: The median ratio of household spending to household income for retirees of all ages hovered around one, inching slowly upward with age. This suggests that majority of retirees had limited their spending to their regular flow of income and had avoided drawing down assets, which explains why pensioners, who had higher levels of regular income, were able to avoid asset drawdowns better than others.
Employee Benefit Research Institute: Cumulative Out-of-Pocket Health Care Expenses After the Age of 70
This study estimates how much retirees spend on out-of-pocket health care expenses after age 70 until their death. For the majority of surveyed people, out-of-pocket health care expenses are not as high as commonly believed. For those who die at age 95 or later, the median cumulative out-of-pocket expense after age 70 until death is slightly above $27,000.
Center for Retirement Research at Boston College: How Have Pension Cuts Affected Public Sector Competitiveness?
This brief's key findings are: To improve the funded status of state and local pensions, many plan sponsors have cut benefits, particularly for new hires. Such cuts, without offsetting increases in wages, could potentially make government employment less attractive to workers. The analysis found that workers joining the public sector after benefit cuts had earned less in the private sector than those hired before the cuts. This result suggests that pension cuts may have hurt governments' ability to compete with the private sector for workers.
State of Investor Sentiment and Aggregate Stock Market Returns
The research literature shows that investor sentiment is a contrarian predictor of aggregate stock market returns; however, the authors suggest that investor sentiment only predicts aggregate stock market returns during high sentiment state where overpricing is more prevalent than underpricing since short-sale restrictions limit the ability of rational investors to exploit overpricing but not underpricing. Using a two-state predictive regression model, the authors find that investor sentiment indexes of both Baker and Wurgler (2006) and Huang et al. (2014) are contrarian predictor of aggregate stock market returns at all horizons but only during high sentiment state that agrees with our suggestion.
Money Illusion: A Rationale for the TIPS Puzzle
Why is the TIPS market so small? The authors show that a rational individual, dynamically investing into multiple asset classes over a 20-year horizon, benefits by 1.2% per annum from having access to inflation-indexed bonds. However, if the investor suffers from money illusion, the perceived certainty equivalent gains reduce to less than 0.3%. Furthermore, the benefits become totally negligible if the money-illusioned investor is less sophisticated and ignores time variations in risk premia. Money illusion causes significant portfolio shifts from inflation-indexed toward nominal bonds, with little effects on equity allocations.
When Prospect Theory Preference Meets Mean-Reverting Asset Returns: A Dynamic Asset Allocation Model
The authors examine how the evidence of mean-reversion in stock returns affects dynamic trading behavior for investors with prospect-theory preferences. Particular attention is paid to the trading incentives created by the interaction between prospect-theory preferences and mean-reverting return dynamics. Under general assumptions for the continuous-time financial market, the authors develop the semi-analytical portfolio policy by inverse Fourier Transformation method. By the revealed policy, the authors find that a small degree of mean reversion can be sufficient to reverse the direction of the investors' trading patterns. Further simulation results demonstrate that the combination of prospect theory and mean reversion can generate the disposition effect close to the data at the reasonable values of the underlying parameters. The results suggest that trading behavior patterns can be seriously misleading if the prospect theory allocation framework ignores time-variation in expected returns such as mean reversion.
Got questions about the new tax law, Social Security, retirement, investments, or money in general? Want to be considered for a Money Makeover? Email Robert.Powell@TheStreet.com.
Get Access to Our Exclusive Content
Already subscribed? Log In