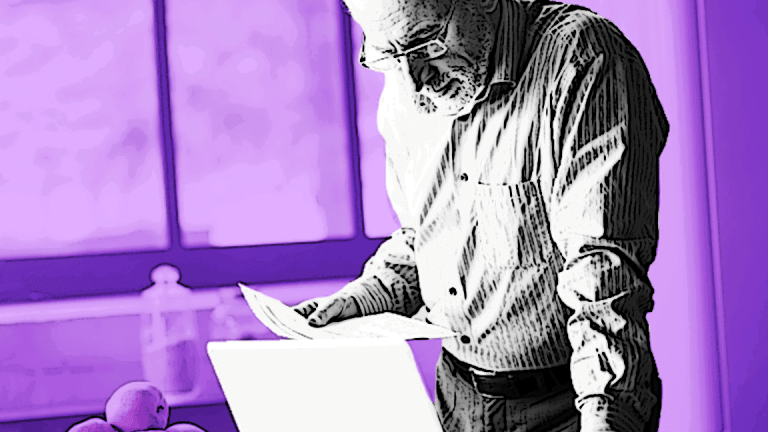 New Retirement Research (May 29 2019)
Here are some of the latest reports, surveys, and studies related to retirement, including research into tax-efficient withdrawal strategies, tontine bond ladders and old codgers.
Here are some of the latest reports, surveys, and studies related to retirement, including research into tax-efficient withdrawal strategies, tontine bond ladders and old codgers.
Tax-Efficient Withdrawal Strategies for 401(k)s and Taxable Accounts
The authors of this research, James DiLellio, of Pepperdine University's Graziadio School of Business and Management, and Daniel N Ostrov, of Santa Clara University, have constructed an algorithm for U.S. retirees that computes individualized tax-efficient annual withdrawals from IRAs/401(k)s, Roth IRAs/Roth 401(k)s, and taxable accounts.
The authors write that their algorithm applies a new approach that generates an individualized strategy that results in consistent improvements over non-individualized withdrawal strategies currently advocated by financial institutions and academics. Among other results, they, write, they quantifiably demonstrate why retirees should avoid, not seek, dividend producing stocks in their taxable accounts. The model, which can work to optimize either portfolio longevity or the bequest to an heir, accommodates many salient tax code features, including dividends, different taxable lots, conversions, and required minimum distributions.
Read more from SSRN: Constructing Tax Efficient Withdrawal Strategies for Retirees with Traditional 401(k)/IRAs, Roth 401(k)/IRAs, and Taxable Accounts
More of the latest retirement-related research:
SSRN: SeLFIES for Portugal - An Innovative Pan European Retirement Solution
SSRN: Health, Cognition and Work Capacity Beyond the Age of 50. International Evidence on the Extensive and Intensive Margin of Work
SSRN: Tontine Bond Ladders
SSRN: Defined Contribution Plans and the Challenge of Financial Illiteracy
SSRN: An Examination of Demographic Differences in Obtaining Investment and Financial Planning Information
SSRN: On Being Old Codgers: A Conversation about a Half Century in Legal Education
SSRN: Optimal Stopping Time, Consumption, Labour, and Portfolio Decision for a Pension Scheme
SSRN: Financial Literacy and Saving for Retirement among Kenyan Households
SSRN: Evaluating the Changed Collection of Equity Mutual Funds for Vanguard Participants in the Duke University Retirement Plan
SSRN: A New Social Contract: A Recipe for Higher Education Funding
SSRN: CalSavers and ERISA: An Analysis of Howard Jarvis Taxpayers Association v. The California Secure Choice Retirement Savings Program
NBER: Fiduciary Duty and the Market for Financial Advice
NBER: Population Aging, Age Discrimination, and Age Discrimination Protections at the 50th Anniversary of the Age Discrimination in Employment Act
SSRN: Simultaneous Risk Aversion and Risk-Seeking Behavior in an Expected Utility Framework with Optimism
SSRN: Earn More Tomorrow: Overconfident Income Expectations and Consumer Indebtedness
SSRN: Do Good Things Come in Pairs? How Personality Traits Help Explain Individuals' Simultaneous Pursuit of a Healthy Lifestyle and Financially Responsible Behavior
SSRN: How Financial Literacy Impacts Retirement Savings: The Role of Present Bias and Exponential Growth Bias
SSRN: Evidence on Expectations of Household Finances
SSRN: The Decision Making of a Financial Psychopath
SSRN: Physical Laws and Human Behavior: A Three-Tier Framework
SSRN: The Dynamics of Households' Stock Market Beliefs
Got questions about the new tax law, Social Security, retirement, investments, or money in general? Want to be considered for a Money Makeover? Email Robert.Powell@TheStreet.com.
Get Access to Our Exclusive Content
Already subscribed? Log In