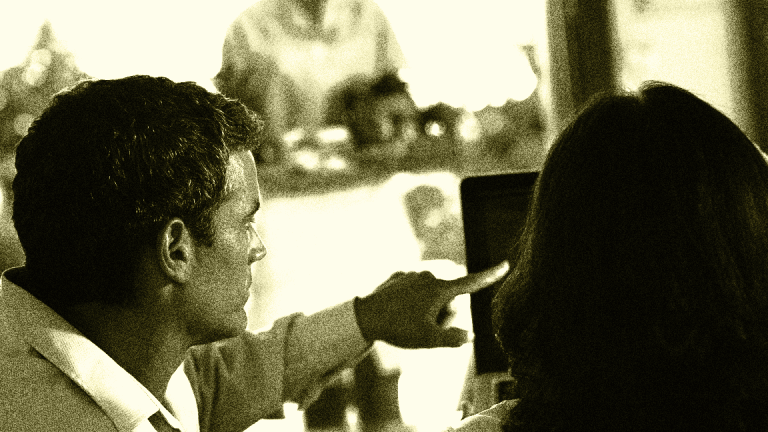 Here are some of the latest reports, surveys, studies and white papers related to retirement.
National Bureau of Economic Research: Social Security Programs and Retirement Around the World: Working Longer
This is the introduction and summary to the eighth phase of an ongoing project on Social Security Programs and Retirement Around the World. This project, which compares the experiences of a dozen developed countries, was launched in the mid-1990s following decades of decline in the labor force participation rate of older men.
Center for Retirement Research at Boston College: What Factors Explain the Decline in Widows' Poverty?
One of Social Security's objectives is to ensure that vulnerable groups have adequate income in retirement. Historically, widows have been of particular concern for policymakers due to their high rates of poverty. However, over the past several decades, their poverty rate has fallen considerably. If it falls farther, widowhood may warrant lower placement on policymakers' priority list. To understand why this decline has occurred and what this means for the future, this project uses the Health and Retirement Study linked to administrative earnings and benefit records. Specifically, the project focuses on three factors that could explain the decline in widows' poverty: 1) women's rising levels of education; 2) their increased attachment to the labor force; and 3) increasing marital "selection" - i.e., the notion that while marriage used to be equally distributed, it is becoming less common among those with lower socioeconomic status. The project explores what share of the decline in poverty can be explained by these factors and also projects the role of these factors in the future.
U.S. Social Security Administration: Social Security Bulletin (Vol. 78, No. 2, May 2018) Insight into the Earned Income Tax Credit and Tax-Advantaged Retirement Savings
Morbidity and Mortally Weekly Reports: Deaths from Falls Among Persons Aged > 65 Years - United States, 2007-2016
Deaths from unintentional injuries are the seventh leading cause of death among older adults, and falls account for the largest percentage of those deaths. Health care providers should be aware that deaths from falls are increasing nationally among older adults but that falls are preventable. Falls and fall prevention should be discussed during annual wellness visits, when health care providers can assess fall risk, educate patients about falls, and select appropriate interventions.
Brookings Institution: A Proposal to Enhance Competition and Reform Bidding in the Medicare Advantage Program
The authors propose two key changes to the Medicare Advantage bidding process to lower prices and enhance choice for consumers.
University of Southern California Edward R. Roybal Institute on Aging: Aging in Place with Permanent Supportive Housing
Permanent supportive housing (PSH) is effective at ending chronic homelessness. PSH should also be designed to accommodate and address accelerated aging experienced by homeless adults in order to help them age in place once they are housed.
U.S. Senate Special Committee on Aging: Insulin Access and Affordability: The Rising Cost of Treatment
U.S. House Committee on Ways and Means: Hearing on the Medicare Advantage Program
National Bureau of Economic Research: Working Longer in the U.S.: Trends and Explanations
This paper documents trends in labor force participation and employment at older ages and in the factors that may be contributing to rising participation. A review of these trends and of the relevant literature suggests that increases in education, women's growing role in the economy, the shift from defined benefit to defined contribution pension plans, and Social Security reforms all likely played some role in the trend towards longer work lives.
National Bureau of Economic Research: The Poverty Reduction of Social Security and Means-Tested Transfers
Many studies examine the anti-poverty effects of social insurance and means-tested transfers, relying solely on survey data with substantial errors. We improve on past work by linking administrative data from Social Security and five large means-tested transfers (SSI, SNAP, Public Assistance, the EITC, and housing assistance) to 2008-2013 Survey of Income and Program Participation data. Using the linked data, we find that Social Security cuts the poverty rate by a third -- more than twice the combined effect of the five means-tested transfers.
Center for Retirement Research at Boston College: Exploring the Rise of Mortgage Borrowing among Older Americans
This paper documents and examines the rise in mortgage usage among older Americans over the past 30 years. It uses data from a variety of sources including the Health and Retirement Study, Decennial Census, American Community Survey, Survey of Consumer Finances, and the American Housing Survey. We begin by documenting the large increase in mortgage usage among older Americans across age and income distributions. We then use regression analysis to test for causes of the mortgage increase and subgroup heterogeneity, in particular focusing on changing health, bequest motives, and tax policy incentives.
Center for Retirement Research at Boston College: 401(k) Lawsuits: What Are the Causes and Consequences?
The key findings include: Employers with 401(k)s are required to administer their plans for the "sole benefit" of workers, a standard that has been the subject of substantial litigation; recent lawsuits have focused on excessive fees, although inappropriate investment options and self-dealing are other common reasons for suits; and court rulings in these cases often hinge on whether plan fiduciaries follow a "prudent" decision making process, rather than on specific outcomes.
Program on the Global Demography of Aging at Harvard University: The Impact of Medical Innovations on Longevity Inequality
The authors study medical progress and skill-biased productivity growth as drivers of longevity inequality from a theoretical life-cycle as well as from a macroeconomic perspective.
Program on the Global Demography of Aging at Harvard University: Life Expectancy and Life-Cycle Wages: Evidence from the Cardiovascular Revolution in U.S.
This paper exploits quasi-experimental variation in mortality from cardiovascular diseases across U.S. states to establish a positive causal link between adult life expectancy and average wages per worker.
Statistics Canada: Health-adjusted life expectancy in Canada
US Census Bureau: Estimates of U.S. Population by Age and Sex: April 1, 2010, to July 1, 2017
National Bureau of Economic Research: Tail and Center Rounding of Probabilistic Expectations in the Health and Retirement Study
A growing number of surveys elicit respondents' expectations for future events on a 0-100 scale of percent chance. These data reveal substantial heaping at multiples of 10% and 5%, suggesting that respondents round their reports. This paper studies the nature of rounding by analyzing response patterns across expectations questions and waves of the Health and Retirement Study. We discover a tendency by about half of the respondents to provide more refined responses in the tails of the scale than the center.
Urban Institute: Paying for Parental Leave with Future Social Security Benefits
AARP Public Policy Institute: Off-Label Antipsychotic Use in Older Adults with Dementia: Not Just a Nursing Home Problem
Antipsychotic (AP) drugs are often prescribed "off-label" to dementia patients to treat behavioral symptoms of the disease, putting them at increased risk of health events such as stroke and death. While efforts to reduce AP use among dementia patients living in nursing homes are showing some success, less attention is given to older adults living in the community.
The AARP Public Policy Institute recently analyzed insurance claims data and found that rates of AP use among older adults with dementia who live in the community increased by 6%, from 12.6% to 13.4%, between 2012 and 2015. During this same time period antipsychotic use reportedly dropped by 34% among nursing home residents with dementia.
AARP Public Policy Institute: Supplemental Nutrition Assistance Program Provides Benefits for Millions of Adults Ages 50 and Older
Center for Health Care Strategies: Providing Home- and Community-Based Nutrition Services to Low-Income Older Adults: Promising Health Plan Practices
U.S. Administration for Community Living: 2017 Profile of Older Americans
Get Access to Our Exclusive Content
Already subscribed? Log In