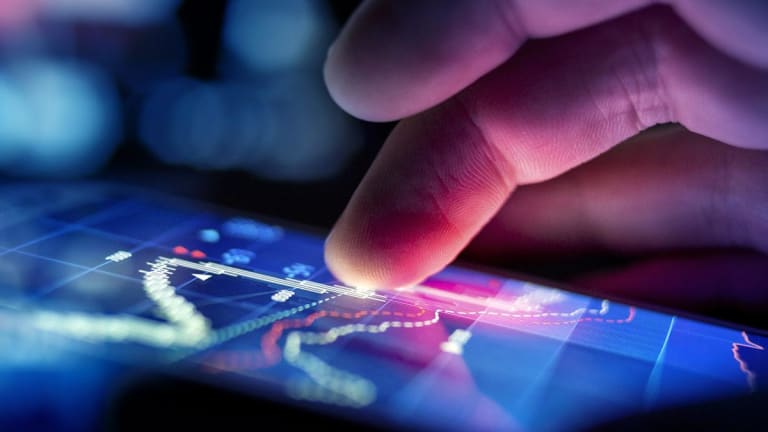 New Retirement Research (March 23, 2020)
Here are some of the latest reports, surveys, and studies related to retirement, including research into risk aversion, Social Security rules, and financial literacy.
Here are some of the latest reports, surveys, and studies related to retirement, including research into risk aversion, Social Security rules, and financial literacy.
People in different age groups have shown to differ in their degrees of risk aversion. This study, Risk-Sensitive Preferences and Age-Dependent Risk Aversion, investigates the macroeconomic implications of population aging when households are assumed to be increasingly risk-averse in future utility when they age. The model incorporates risk-sensitive preferences used in Hansen & Sargent (1995), which is the only recursive preferences that can separate risk aversion and intertemporal elasticity of substitution while being monotonic, into a 16-generation discrete-time OLG model with undiversifiable income risk. Compared to a time-additive counterpart, risk-sensitive preferences capture precautionary saving motive that exacerbates adverse responses of aggregate macroeconomic variables under a population aging scenario through demographic re-weighting and life-cycle redistribution channels. Varying risk aversion also allows households to internalize future uncertainties when evaluating their welfare impacts of demographic change, resulting in non-monotonic welfare dynamics with higher welfare loss under a high-risk environment and vice versa. Risk-sensitive preferences with age-dependent risk aversion can play an important role in optimal policy settings by introducing uncertainties into the welfare impact analysis, while taking into account more realistic risk-taking behavior of different age cohorts.
And in other retirement-related research:
Three Little Words? The Impact of Social Security Terminology
Abstract: We study the impact of changing the existing terminology used to describe the rules governing Social Security retirement benefits. We provided respondents from a nationally-representative online panel with information pertinent to the decision of when to claim Social Security retirement benefits. The content of the information treatments was identical for all respondents, but some were randomly given an alternative set of terms to refer to the key claiming ages (the experimental treatment group) while others were given the current terms (the control group). Despite the minimal nature of the change, there were significant differences in outcomes. Those in the treatment group spent less time reading the information but their understanding of the Social Security program improved more than in the control group. In addition, the treatment had the effect of delaying retirement claiming intentions by an average of about two and a half months. Respondents in the treatment group also were more likely to state they would advise standardized characters in hypothetical vignettes to claim later in life. Direct elicitation of all respondents' preferences also revealed they thought the alternative terms were clearer. The relative gains in knowledge among those exposed to the alternative terms persisted several months after the treatment. These effects are stronger for those with low baseline levels of financial literacy.
Abstract: We study the cost of being too patient with happiness. We find that the relationship between patience and various measures of subjective well-being is hump-shaped: it exists an optimal amount of patience that maximizes happiness. Beyond this optimal level, higher levels of patience have a negative impact on well-being.
The Power of Words: A Study of How Search Contents Can Affect Financial Decisions
Abstract: As search engines have become the main information resources of our daily life, studies about search behavior on the internet have gained great popularity with the growing knowledge of how the search behavior itself can affect our daily decisions, e.g. what to purchase, where to travel and even how to define beauty. However, there is no consensus conclusion whether the search behavior itself or the linguistic meaning behind it that can affect their decision. After analyzing the linguistic meanings of 13,915 English words obtained from Google Trends and its profit gained from the US house market by automatic transactions. It is found that their linguistic meanings of the search contents can affect financial decision results as word clusters with unsupervised machine learning methods.
The Madness Of Crowds And The Likelihood Of Bubbles
Cognitive Driven Biases, Investment Decision Making: The Moderating Role of Financial Literacy
Uncertainty Under Hyperbolic Discounting: The Cost of Untying Your Hands
Here are some of the latest reports, surveys, and studies related to retirement, including research into risk aversion, Social Security rules, and financial literacy.
People in different age groups have shown to differ in their degrees of risk aversion. This study, Risk-Sensitive Preferences and Age-Dependent Risk Aversion, investigates the macroeconomic implications of population aging when households are assumed to be increasingly risk-averse in future utility when they age. The model incorporates risk-sensitive preferences used in Hansen & Sargent (1995), which is the only recursive preferences that can separate risk aversion and intertemporal elasticity of substitution while being monotonic, into a 16-generation discrete-time OLG model with undiversifiable income risk. Compared to a time-additive counterpart, risk-sensitive preferences capture precautionary saving motive that exacerbates adverse responses of aggregate macroeconomic variables under a population aging scenario through demographic re-weighting and life-cycle redistribution channels. Varying risk aversion also allows households to internalize future uncertainties when evaluating their welfare impacts of demographic change, resulting in non-monotonic welfare dynamics with higher welfare loss under a high-risk environment and vice versa. Risk-sensitive preferences with age-dependent risk aversion can play an important role in optimal policy settings by introducing uncertainties into the welfare impact analysis, while taking into account more realistic risk-taking behavior of different age cohorts.Subscribe for full article
Get Access to Our Exclusive Content
Already subscribed? Log In