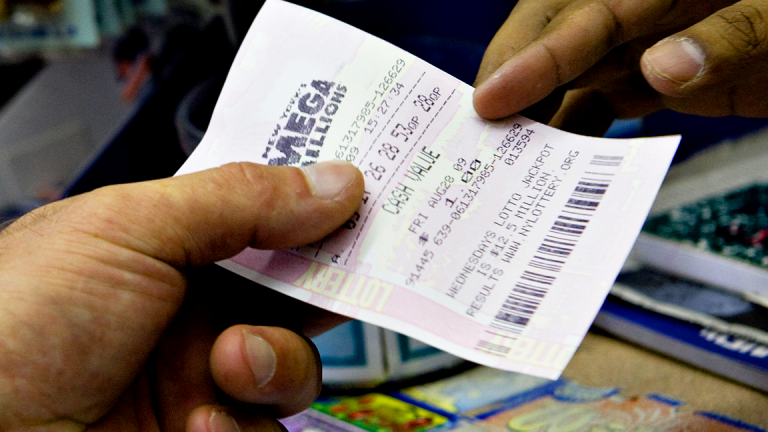 New Retirement Research (July 9 2018)
Here are some of the latest reports, surveys, and studies related to retirement, including research on lottery winnings, hunger among seniors in America and mutual fund flows.
If your long-term plan for funding your retirement is based on playing the lottery, we have some suggestions for you. First, please see a financial adviser and start employing smart strategies to build your own winning retirement portfolio. And second, it probably won't hurt if you do win a large amount of money in a lottery.
Contrary to, perhaps, all the reality TV series showing the disasters people face after winning a fortune, the authors of a paper titled Long-run Effects of Lottery Wealth on Psychological Well-being, published by the National Bureau of Economic Research, find that the winners of large lottery prizes "sustained increases in overall life satisfaction that persist for over a decade and show no evidence of dissipating with time." They also find that "follow-up analyses of domain-specific aspects of life satisfaction clearly implicate financial life satisfaction as an important mediator for the long-run increase in overall life satisfaction."
Not bad, right? So, it's certainly better to save and invest well for your retirement, but it appears you can buy the occasional lottery ticket knowing that a big win, as unlikely as it is, isn't likely to make you deeply unhappy.
Here's some more of the latest research into retirement and employment.
National Foundation to End Senior Hunger: The State of Senior Hunger in America 2016
Demographic Research: Sociocultural variability in the Latino population: Age patterns and differences in morbidity among older U.S. adults and Pathways to death: The co-occurrence of physical and mental health in the last years of life
Statistics Canada: Transitions to long-term and residential care among older Canadians
And from SSRN's elibrary of 807,676 research papers from 382,950 researchers across 30 disciplines:
Locus of Control and Consistent Investment Choices
Does Limited Investor Attention Explain Mutual Fund Flows? Evidence from Sector Funds
Learning from the Consumption-Wealth Ratio
Short- and Long-Horizon Behavioral Factors
Demographic Factors and Individual Investor's Decision Making
Can Words Breed or Kill Investment? Metaphors, Imagery, Affect and Investor Behaviour
Money Illusion: A Rationale for the Tips Puzzle
Building Financial and Health Literacy: The Value of Online Information
If your long-term plan for funding your retirement is based on playing the lottery, we have some suggestions for you. First, please see a financial adviser and start employing smart strategies to build your own winning retirement portfolio. And second, it probably won't hurt if you do win a large amount of money in a lottery. Subscribe for full article
Get Access to Our Exclusive Content
Already subscribed? Log In