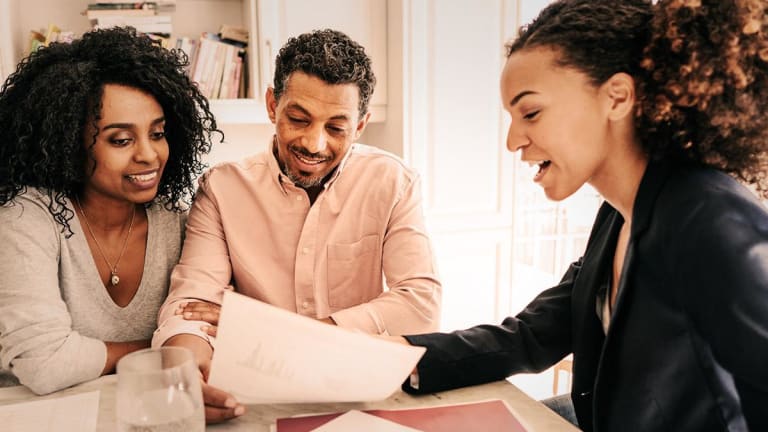 New Retirement Research (July 22 2019)
Here are some of the latest reports, surveys, and studies related to retirement, including research into retirement saving for millennials, defensive investing, FICO scores and more.
Here are some of the latest reports, surveys, and studies related to retirement, including research into retirement saving for millennials, defensive investing, FICO scores and more.
How will retirement saving change for your children and grandchildren? The researchers behind "How Will Retirement Saving Change By 2050? Prospects for the Millennial Generation" consider prospects for retirement saving for members of the millennial generation, who will be between ages 54 and 69 in 2050. The researchers write: Adequacy of retirement saving preparation among current and near-retirees is marked by significant heterogeneity, a characteristic that will likely hold for millennials as well. In preparing for retirement, millennials will have several advantages relative to previous generations, such as more education, longer working lives, and more flexible work arrangements, but also several disadvantages, including having to take more responsibility for their own retirement plans and marrying and bearing children at later ages. The millennial generation contains a significantly higher percentage of minorities than previous generations. The researchers found that minority households have tended to accumulate less wealth than whites in the past, even after controlling for income, education, and marital status, and the difference appears to be growing over time for black households relative to whites. Whether these trends persist is central to understanding how millennials will fare in retirement.
Here's more of the latest retirement research:
In the late stages of long bull markets, a common question arises: What steps can an investor take to mitigate the impact of the inevitable large equity correction? However, hedging equity portfolios is notoriously difficult and expensive. The researchers analyze the performance of different tools that investors could deploy. For example, continuously holding short-dated S&P 500 put options is the most reliable defensive method but also the most costly strategy. Holding "safe-haven" U.S. Treasury bonds produces a positive carry, but may be an unreliable crisis-hedge strategy, as the post-2000 negative bond-equity correlation is a historical rarity. Long gold and long credit protection portfolios sit in between puts and bonds in terms of both cost and reliability. Dynamic strategies that performed well during past drawdowns include: futures time-series momentum (which benefits from extended equity sell-offs) and a quality strategy that takes long/short positions in the highest/lowest quality company stocks (which benefits from a 'flight-to-quality' effect during crises). The authors examine both large equity drawdowns and recessions. The researchers also provide some out-of-sample evidence of the defensive performance of these strategies relative to an earlier, related paper. Read more in SSRN: The Best of Strategies for the Worst of Times: Can Portfolios be Crisis Proofed?
SSRN: Financial Advice, Wealth and Gender: Risk Tolerance, Knowledge and Confidence
Health Affairs: Machine-Based Expert Recommendations And Insurance Choices Among Medicare Part D Enrollees
SSRN: One Fund Solution and the Pension Crisis
NBER: Does Knowing Your FICO Score Change Financial Behavior? Evidence from a Field Experiment with Student Loan Borrowers
SSRN: Retirement Security, Finance Science, SeLFIES and The Flex MMM Plan
JAMA Internal Medicine: Patient Outcomes After Hospital Discharge to Home With Home Health Care vs to a Skilled Nursing Facility
Health Services Research: Medicare expenditures attributable to dementia
SSRN: The Effects of Retirement on Informal Care Provision (July 2019). DIW Berlin Discussion Paper No. 1809, 2019
SSRN: Designing Mandatory Pension Plans
SSRN: ERISA as a Barrier for State Health Care Transparency Efforts
SSRN: Is the Preemption Clause of ERISA Unconstitutional?
SSRN: Pension Savings: The Real Return - 2018 Edition
SSRN: American Paternalism and the One Fund Solution
SSRN: The Conflicted Advice Problem: A Response to Conflicts & Capital Allocation
SSRN: Alternative Realities: The Impact of Extreme Changes in Defined Contribution Plans on Retirement Income Adequacy in America
Got questions about the new tax law, Social Security, retirement and/or investments? Email Robert.Powell@TheStreet.com.
Here are some of the latest reports, surveys, and studies related to retirement, including research into retirement saving for millennials, defensive investing, FICO scores and more. Subscribe for full article
Get Access to Our Exclusive Content
Already subscribed? Log In