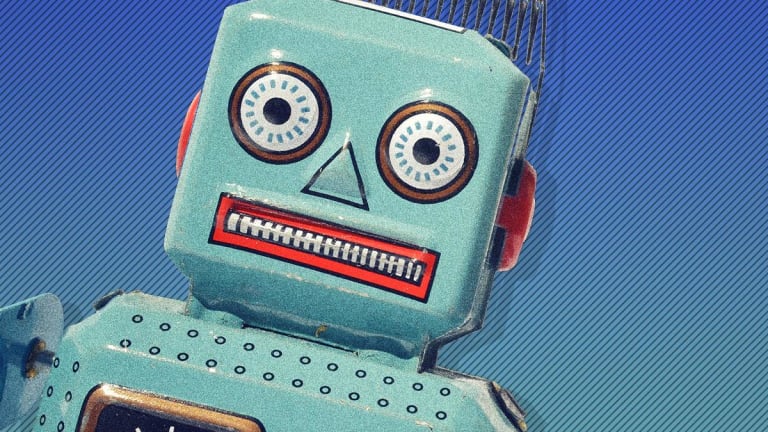 New Retirement Research (Jan. 21, 2020)
Here are some of the latest reports, surveys, and studies related to retirement, including research into robots, taxes and artificial intelligence, and return-chasing in mutual funds.
Here are some of the latest reports, surveys, and studies related to retirement, including research into robots, taxes and artificial intelligence, and return-chasing in mutual funds.
Does the tax code favor robots? Recently, according to the abstract of this research, scholars and commentators have articulated versions of the following argument: 1. U.S. tax law favors capital over labor; 2. Robots are capital; 3. Therefore, U.S. tax law favors robots over labor. This short essay - an edited version of remarks at the Artificial Intelligence and the Future of Tax Law Symposium at the Ohio State University Moritz College of Law - seeks to illustrate why the line of argument above is misguided. This essay is not an argument against capital income taxation or a defense of the current code, which does tax capital income but not all that much. The case for capital income taxation will be stronger, though, if it is based on firm foundations rather than on dubious claims of robot favoritism. The essay also is not a full treatment of the arguments for and against taxing capital. Its objective is to evaluate one such argument and to show why it is unpersuasive. Read more in Does the Tax Code Favor Robots?
More of the latest retirement-related research from SSRN's eLibrary:
Ethics, ESG, and ERISA: Ethical-Factor Investing of Savings and Retirement Benefits Part 2
Protecting the U.S. Population's Health Against Potential Economic Recessions and High Unemployment and the Endemic Inflation of Health Care Costs
The Arrested Deployment Model of Financial Literacy The Arrested Deployment Model of Financial Literacy
Barking Up The Wrong Tree: Return-chasing in Mutual Funds
Unplugging the Third Rail: Choices for Affordable Medicare
Design of Investment Options using Utility Functions: A Demonstration for 'MyRetirement' Products
Mortgage Choice and Expenditure over the Lifecycle: Evidence from Expiring Interest-Only Loans
Generous to a Fault? The Effect of Generosity of Employers' Retirement Plan Contributions on Leakage from Cashing Out at Job Separation
Economic Policy Uncertainty and Self-Control: Evidence from Unhealthy Choices
Population Ageing and the Macroeconomy
Saving Behavior Across the Wealth Distribution: The Importance of Capital Gains
Medicaid Expansion and the Unemployed
Debt Maturity and the Leverage Ratcheting Effect
The Four Approaches to Managing Retirement Income Risk
Investing in U.S. Sectors: Mutual Funds vs. ETFs
Lending To Lose: Who Buys Negatively Yielding Bonds And What It Means For Investors
Financial Literacy and Its Influence on Consumers' Internet Banking Behaviour
Reactive Incentives: Harnessing the Impact of Sunk Opportunity Costs
What if OregonSaves Went National: A Look at the Impact on Retirement Income Adequacy
Realistic Expectations and Limitations to Consumer-Facing Robotic Advisers
Estimating the Effects of the Totalization Agreements
Introduction, Exposed: Why Our Health Insurance Is Incomplete and What Can Be Done About It
Exception for Venture Capital Operating Companies under the ERISA Plan Assets Regulation
Regulation Best Interest and the Standards of Conduct for Securities Broker-Dealers and Investment Advisers
Peer-to-Peer Multi-Risk Insurance and Mutual Aid
NFL or 'Not For Long'? Transitioning Out of the NFL
Retirement Age Farmers' Exit and Disinvestment from Farming
Are Marriage-Related Taxes and Social Security Benefits Holding Back Female Labor Supply?
Bequest Motives, Inheritance Tax, and Housing Choice: A Problem of Inefficient Empty Nests
Income Volatility, Health and Well-Being
Female Financial Advisers - Where Art Thou?
Optimal Asset Allocation for DC Pension Decumulation with a Variable Spending Rule
How Much Cohort Inequality can be Explained by Socio-Economic Status-Based Mortality Differences?
Sorting into Jobs and Labor Supply and Demand at Older Ages
Student Debt and Retirement Savings
Three Little Words? The Impact of Social Security Terminology
The Mental Health Effects of Retirement
Got questions about money, retirement and/or investments? Email Robert.Powell@TheStreet.com.
Here are some of the latest reports, surveys, and studies related to retirement, including research into robots, taxes and artificial intelligence, and return-chasing in mutual funds.Subscribe for full article
Get Access to Our Exclusive Content
Already subscribed? Log In