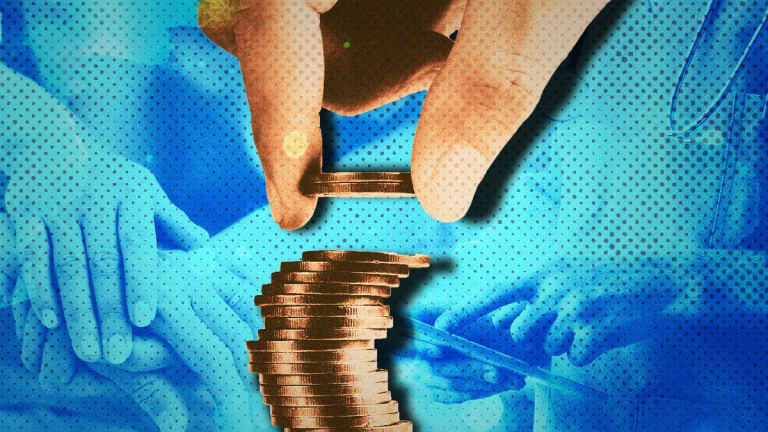 New Retirement Research (Jan. 13, 2020)
Here are some of the latest reports, surveys, and studies related to retirement, including research into extremes of frugality, long-term care, and longevity and its opportunities.
Here are some of the latest reports, surveys, and studies related to retirement, including research into extremes of frugality, long-term care, and longevity and its opportunities.
We've all heard about the so-called retirement crisis -- and it is true that many Americans are not saving enough for retirement. But that's not the whole story. Some research shows that only 4% of people surveyed describe their own retirement situation as a crisis. And research also reports that 90% of recent retirees are able to spend freely, within reason, or cover needs with some discretionary spending; only 10% that they are on a strict budget.
Meir Statman, the Glenn Klimek Professor of Finance at Santa Clara University, writes in Are We Spending Too Little in Retirement? that "concern about running out of money is regularly exaggerated in inflated estimates of life-expectancy. Social Security tables indicate that, on average, only one in 10 of today's 65-year-old men will live to age 95. Moreover, as reported by Vettese (2016) older people spend less, in large part because physical limitations make them less able to spend and because they are less inclined to spend for personal reasons. Spending at age 84, adjusted for inflation, is 23% less than it was at age 62 among college-educated American couples. Spending on movies, theatre, opera, and concerts declines by more than 50% between the ages of 60 and 80. Spending on hearing aids, nursing homes, and funeral expenses increases by more than 50%.
"We tackle the saving and spending task with the mental tools of framing, mental accounting, and self-control, as described by Thaler and Shefrin (1981), Shefrin and Thaler (1988), and Shefrin and Statman (1984). We frame our money into distinct mental accounts, mainly "capital" and "income," and set self-control rules of saving and spending. Self-control tools include the rule of "spend income but don't dip into capital."
"Self-control is not easy to muster and some fail to muster it at all. Yet self-control can be excessive. Indeed, excessive self-control is as prevalent as insufficient self-control. Excessive self-control is evident in the tendency to spend less today than our ideal level of spending, driving tightwads to extremes beyond frugality.
"We need not feel guilty about spending our hard-earned savings on ourselves. And if we derive no pleasure from spending on ourselves, why not spend on family and the needy in our communities and beyond them? It is better to give with a warm hand than with a cold one."
Read more in Are We Spending Too Little in Retirement?
And here's more of the latest retirement-related research:
SSRN: Optimal Retirement Planning Under Partial Information
SSRN: Using Consequence Messaging to Improve Understanding of Social Security
SSRN: Are You Making Yourself Retirement Ready - A Study of Salaried Individuals?
SSRN: Managing to Target: Dynamic Adjustments for Accumulation Strategies
SSRN: Reimagining Retirement: Longevity and Its Opportunities: An Interview with Joseph F. Coughlin, Ph.D.
SSRN: The Portfolio Size Effect and Lifecycle Asset Allocation Funds: A Different Perspective
SSRN: Mean-Variance Analysis in Post-Retirement Planning
SSRN: Will Long-Term Care Ruin Retirement Plans?
SSRN: Measuring and Communicating Social Security Earnings Replacement Rates
SSRN: Why Don't People Annuitize? The Role of Advice Provided by Retirement Planning Software
SSRN: Retirement Security, Finance Science, SeLFIES and The Flex MMM Plan
SSRN: Stopping the Clock On Retirement: Target Wealth Stopping Time Problems
SSRN: Using a Hierarchy of Funds to Reach Client Goals
SSRN: Investing for Retirement: How Loss Aversion Risk Preferences Naturally Leads to Greater Retirement Income Certainty
SSRN: Planning for the Future: Savings and Retirement
SSRN: Using Vignettes to Improve Understanding of Social Security and Annuities
SSRN: Optimal Investment for a Retirement Plan with Deferred Annuities
SSRN: Crafting Retirement Income that is Stable, Secure, and Sustainable
SSRN: How Persistent Low Expected Returns Alter Optimal Life Cycle Saving, Investment, and Retirement Behavior
SSRN: Rethinking Automated Investment Adviser Disclosure
SSRN: Behavioral Finance, Decumulation, and the Regulatory Strategy for Robo-Advice
SSRN: Education Planning and the SECURE Act: Creating a Tax Law Paradox
SSRN: Modern Retirement Theory: Reaching Client Goals in Every Market
SSRN: Gender Gap in Savings Goal Choice: Evidence from Mixed Methods
SSRN: The Psychology and Neuroscience of Financial Decision Making
SSRN: Debt Close to Retirement and Its Implications for Retirement Well-being
SSRN: Financial Literacy and Suboptimal Financial Decisions at Older Ages
SSRN: Optimal Social Security Claiming Behavior under Lump Sum Incentives: Theory and Evidence
SSRN: Implications of Money-Back Guarantees for Individual Retirement Accounts: Protection then and Now
SSRN: How Good Are Default Investment Policies in Defined Contribution Pension Plans?
SSRN: Coming in at a Trickle: The Optimal Frequency of Public Benefit Payments
Here are some of the latest reports, surveys, and studies related to retirement, including research into extremes of frugality, long-term care, and longevity and its opportunities.Subscribe for full article
Get Access to Our Exclusive Content
Already subscribed? Log In