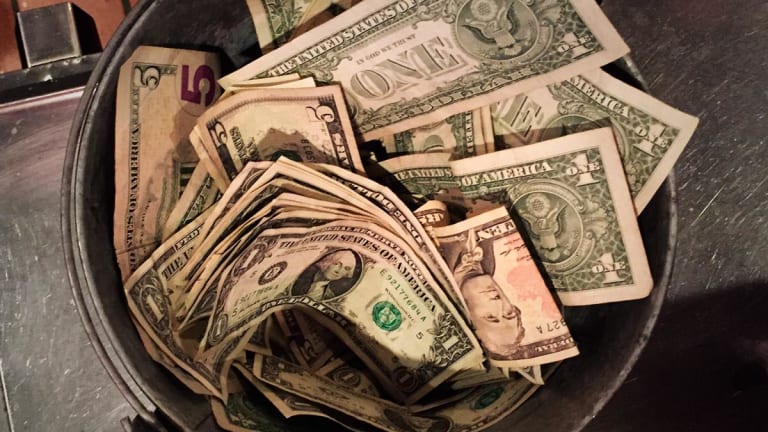 New Retirement Research (Dec. 24, 2018)
Is the bucket approach to retirment spending really the best strategy?
Here are some of the latest reports, surveys, and studies related to retirement, including research into: bucket strategies, medical care and life expectancy.
SSRN: The Bucket Approach for Retirement: A Suboptimal Behavioral Trick?
A bucket approach, which broadly consists of parking a few years of annual withdrawals safely in cash and investing the rest of the portfolio more aggressively, is a popular strategy often recommended by financial planners and typically embraced by retirees. Although this strategy is not devoid of merit, the comprehensive evidence discussed here, from 21 countries over a 115-year period, questions its effectiveness. In fact, simple static strategies, which by definition involve periodic rebalancing, clearly outperform bucket strategies, and they do so based not just on one but on four different ways of assessing performance.
SSRN: Lady Bird Deeds and Transfer on Death Deeds
A carefully prepared estate plan often contains personal property which passes outside of the probate process such as beneficiary designations on bank accounts, life insurance, and retirement accounts. With regard to real property (often the family home), inter vivos trusts serve as the traditional non-probate transfer mechanism. Although this technique has many advantages, it adds complexity and cost to the estate planning process, especially for individuals with limited resources. Alternatively, estate planners may decide to use a life estate deed where the client retains a life estate and transfers the remainder interest to the desired recipient. A life estate deed, however, cannot be changed after execution, creating problems if the client later wishes to undo the action or change the remainder beneficiary. Modern law now provides two alternatives to inter vivos trusts and life estate deeds: Lady Bird Deeds and Transfer on Death Deeds.
US National Center for Health Statistics: National Hospital Care Survey Demonstration Projects: Characteristics of Inpatient and Emergency Department Encounters Among Patients With Any Listed Diagnosis of Alzheimer Disease
National Bureau of Economic Research: Annuity Pricing in Public Pension Plans: Importance of Interest Rates; The Effects of Medicare Advantage on Opioid Use; The Long-run Impact of New Medical Ideas on Cancer Survival and Mortality; Two Hundred Years of Health and Medical Care: The Importance of Medical Care for Life Expectancy Gains; and The Effect of Economic Conditions on the Disability Insurance Program: Evidence from the Great Recession.
Got questions about money, retirement and/or investments? Email Robert.Powell@TheStreet.com.
Get Access to Our Exclusive Content
Already subscribed? Log In