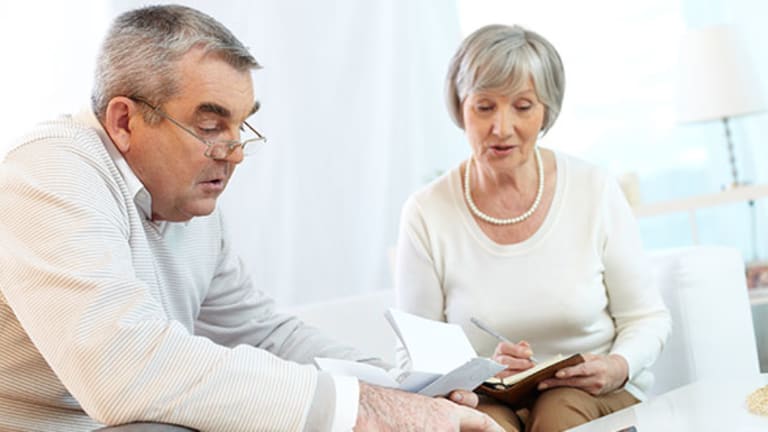 New Retirement Research (Dec. 17, 2018)
Why poorer individuals place a higher value on annuities; plus more recent research.
Here are some of the latest reports, surveys, and studies related to retirement, including research into risk pooling, infographics and dietary patterns.
SSRN: Swimming with Wealthy Sharks: Longevity, Volatility and the Value of Risk Pooling
Who values life annuities more? Is it the healthy retiree who expects to live long and might become a centenarian, or is the unhealthy retiree with a short life expectancy who is more likely to appreciate the pooling of longevity risk? What if the unhealthy retiree is pooled with someone who is much healthier and thus forced to pay an implicit loading? To answer these and related questions this paper examines the empirical conditions under which retirees may benefit (or not) from longevity risk pooling by linking the economics of annuity equivalent wealth (AEW) to actuarial models of aging. The focuses attention on the Compensation Law of Mortality which implies that individuals with higher relative mortality (e.g. lower income) age more slowly and experience greater longevity uncertainty. Ergo, they place higher utility value on the annuity. The impetus for this research today is the increasing evidence on the growing disparity in longevity expectations between rich and poor.
SSRN: Are Pictures Worth a Thousand Words? Infographics and Investment Decision Making
The researchers use an incentivized survey experiment to test how visualizing key information of mutual funds helps investors to follow the minimum-cost investment strategy. Respondents can invest in three ETFs tracking the same index and we find that adding a net expected return graph reduces the amount of additional (preventable) fees incurred by up to 20 percent. Moreover, the effectiveness of visualizations depends on experience and familiarity with investing. More literate and higher educated respondents and those that find fees important incur lower fees irrespective of the inclusion of visualizations in disclosure. The importance of these background factors suggests that a one-size-fits-all approach is likely to be suboptimal.
Irish Longitudinal Study on Ageing: Wellbeing And Health In Ireland's Over 50s 2009-2016
Public Library of Science: Assessment of dietary patterns, physical activity and obesity from a national survey: Rural-urban health disparities in older adults
US National Center for Health Statistics: Mortality in the United States, 2017
Institute for the Study of Labor: Government Transfers, Work and Wellbeing: Evidence from the Russian Old-Age Pension and Migration with Pension Reform Expectations.
US Department of Health and Human Services: Adverse Events in Long-Term-Care Hospitals: National Incidence Among Medicare Beneficiaries
Organisation for Economic Co-operation and Development: OECD Pensions Outlook 2018
Public Library of Science: Religious service attendance, divorce, and remarriage among U.S. nurses in mid and late life
US Government Accountability Office: Medicare Laboratory Tests: Implementation of New Rates May Lead to Billions in Excess Payments
US Department of Health and Human Services: CMS's Enhanced Controls Did Not Always Prevent Terminated Drug Utilization in Medicare Part D
Demographic Research: Family histories and the demography of grandparenthood
European Centre for Social Welfare Policy and Research: Working conditions in long-term care in Austria: The perspective of care professionals
Kaiser Family Foundation: Sources of Supplemental Coverage Among Medicare Beneficiaries in 2016
US Senate Special Committee on Aging: Ensuring Trust: Strengthening State Efforts to Overhaul the Guardianship Process and Protect Older Americans
National Bureau of Economic Research: Pension Reform and Return to Work Policies
Public Library of Science: Low handgrip strength is closely associated with chronic low back pain among women aged 50 years or older: A cross-sectional study using a national health survey
Statistics Canada: Unmet home care needs in Canada
American Bar Association: Bifocal
SSRN: The Causal Influence of Investment Goals on the Disposition Effect
SSRN: The Tax Cuts and Jobs Act of 2017 (TCJA) and Its Impact on Investors, Their Trusts, Investment Entities, Retirement Plans and Estates -- Part 1 Tax Reform for Individuals
SSRN: The Tax Cuts and Jobs Act of 2017 (TCJA) and Its Impact on Investors, Their Trusts, Investment Entities, Retirement Plans and Estates -- Part 2 Business Tax Reform and Part 3 Compensation Reforms
SSRN: Optimal Retirement Planning Under Partial Information
SSRN: Informing Retirement Savings Decisions: A Field Experiment on Supplemental Plans
SSRN: Financial Literacy Confidence and Retirement Planning: Evidence from China
SSRN: SeaTE: Subjective ex ante Treatment Effect of Health on Retirement
SSRN: How Much Income Do Retirees Actually Have? Evaluating the Evidence from Five National Datasets
SSRN: Optimal Retirement Products Under Money and Mortality Illusion
SSRn: The Absence of Income Effects at the Onset of Child Tax Benefits
SSRN: Housing Price, Homeownership, and Retirement Behavior
SSRN: Would Greater Awareness of Social Security Survivor Benefits Affect Claiming Decisions?
SSRN: The Minimum Wage and Incentives for Full-Time Work Under the Social Security Retirement Earnings Test
Got questions about the new tax law, Social Security, retirement, investments, or money in general? Want to be considered for a Money Makeover? Email
.
Get Access to Our Exclusive Content
Already subscribed? Log In