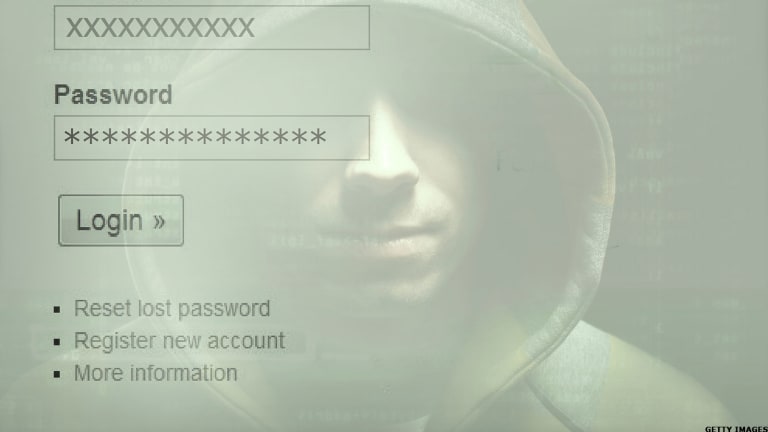 New Retirement Research (August 13 2018)
Here are some of the latest reports, surveys, and studies related to retirement, including research on how people can avoid becoming victims of financial crimes, and regulatory strategies for robo-advisers.
Here are some of the latest reports, surveys, and studies related to retirement, including research on how people can avoid becoming victims of financial crimes, and regulatory strategies for robo-advisers.
Payment Cards Center, Federal Reserve Bank of Philadelphia: Combining Forces to Combat Elder Financial Victimization How Consumers Can Avoid the Financial Pitfalls of Cognitive Aging and What They Should Be Asking Their Financial Institutions
Medical research has linked financial vulnerability to accelerated cognitive aging -- the process by which cognitive abilities decline with age. Consumers who understand the risks of cognitive aging and what their financial institutions are doing to detect and deter financial crimes are better positioned to safeguard their retirement savings. In this paper, the authors examine how consumers and financial institutions can prepare for the financial pitfalls of aging. The authors present seven important steps that consumers aged 50 or older can take to protect themselves. They also provide consumers with a list of six questions to determine how well their financial institutions are prepared to detect signs of diminished financial capacity, elder fraud, and financial abuse, and to prevent financial losses from occurring.
NBER: The Sunk Cost 'Fallacy' Is Not a Fallacy
Business and Economic textbooks warn against committing the "Sunk Cost Fallacy": you, rationally, shouldn't let unrecoverable costs influence your current decisions. In this paper, the author argues that this isn't, in general, correct. Sometimes it's perfectly reasonable to wish to carry on with a project because of the resources you've already sunk into it. The reason? Given that we're social creatures, it's not unreasonable to care about wanting to act in such a way so that a plausible story can be told about you according to which your diachronic behavior doesn't reveal that you've suffered, what I will call, diachronic misfortune. Acting so as to hide that you've suffered diachronic misfortune involves striving to make yourself easily understood while disguising any shortcomings that might damage your reputation as a desirable teammate. And making yourself easily understood to others while hiding your flaws will, sometimes, put pressure on you to honor sunk costs.
SSRN: Behavioral Finance, Decumulation and the Regulatory Strategy for Robo-Advice
This working paper surveys the decumulation services offered by investment robo-advisers as a case study with which to examine regulatory and market structure issues raised by automated financial advice. The authors provide a short introduction to decumulation, describing some of the uncertainties involved in identifying optimal decumulation strategies and sketching a few of the 'rules of thumb' that financial advisers have developed in this area in the face of this uncertainty. Next, the authors describe behavioral effects that could inhibit consumers from following an optimal decumulation strategy, concluding that, left to their own devices, consumers are likely to make sub-optimal decumulation decisions. Then they describe some potentially useful automated decumulation services that are available on the market and present the results of a survey assessing whether those services are offered by investment robo-advisers. Finally, they discuss market structures that may inhibit financial advisers from implementing optimal decumulation strategies for their clients and explore whether there are regulatory strategies that could encourage financial advisers to provide better decumulation services. Two promising strategies are (1) adopting a record-keeping requirement for robo-advisers that is conceptually similar to the 'black box' requirement for commercial airlines, and (2) developing a set of robo-advice 'do's and don'ts' and related input/output tests to confirm that these requirements are met.
SSRN: The Retirement Belief Model: Understanding the Search for Pension Information
Many individuals avoid information relevant for retirement planning. This behavior is worrying as pension systems shift risks and responsibilities to individuals. Individuals who avoid pension information fail to discover whether they save too little for retirement, negatively affecting their long-run financial well-being. The authors generate knowledge about the factors that stimulate or hinder the search for pension information. Using an interdisciplinary lens, they develop a unifying model - the Retirement Belief Model (RBM) - and empirically validate it with field data from the Netherlands and United Kingdom. They find that the RBM core beliefs (susceptibility, severity, benefits, barriers, and self-efficacy) as well as trust and emotions significantly explain search for pension information. The findings help both pension providers and policy makers in improving pension communication by stressing, for example, the benefits of information acquisition, by establishing trust and designing segment specific approaches.
U.S. Department of Health and Human Services: Medicare Part B Drug Payments: Impact of Price Substitutions Based on 2016 Average Sales Prices
Center for Retirement Research at Boston College: Modernizing Social Security: Caregiver Credits
Statistics Canada: Life satisfaction among Canadian seniors
U.K. Office for National Statistics: Changing trends in mortality: a cross-UK comparison, 1981 to 2016 and Changing trends in mortality: an international comparison: 2000 to 2016
Center for Economic Studies: The Politics of Aging and Retirement: Evidence from Swiss Referenda
Center for Retirement Research at Boston College: Exploring the Consequences of Discrimination and Health for Retirement by Race and Ethnicity: Results from the Health and Retirement Study
Demographic Research: Disability crossover: Is there a Hispanic immigrant health advantage that reverses from working to old age?
U.S. Department of Health and Human Services: Vulnerabilities in the Medicare Hospice Program Affect Quality Care and Program Integrity: An OIG Portfolio
U.S. Government Accountability Office: Medicare: Status of HHS's Implementation of Required Prior Authorization Medical Reviews and Provider Education for Chiropractic Services
Urban Institute: Growing Wage Inequality, the Minimum Wage, and the Future Distribution of Retirement Income
U.S. House Committee on Ways and Means: Hearing on Examining Changes to Social Security's Disability Appeals Process
National Bureau of Economic Research: The Labor Force Participation of Older Men in Canada
Medicare Payment Advisory Commission: Health Care Spending and the Medicare Program
NBER: Early Social Security Claiming and Old-Age Poverty: Evidence from the Introduction of the Social Security Early Eligibility Age
This paper finds that the change in the claiming age resulted in an average decrease of 1.5% in Social Security income for male-headed families. The change was associated with a decrease in total income for the poorer half of households, and a large rise in elder poverty and income inequality.
Got questions about the new tax law, Social Security, retirement, investments, or money in general? Want to be considered for a Money Makeover? Email Robert.Powell@TheStreet.com.
Here are some of the latest reports, surveys, and studies related to retirement, including research on how people can avoid becoming victims of financial crimes, and regulatory strategies for robo-advisers.Subscribe for full article
Get Access to Our Exclusive Content
Already subscribed? Log In