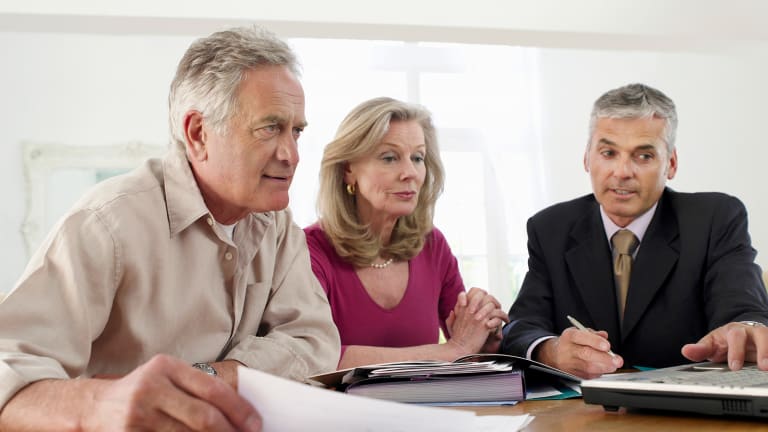 New Retirement Research (Aug. 20 2018)
Here are some of the latest reports, surveys, and studies related to retirement, including research on the effectiveness of financial planners, Wikipedia searches and stock returns, and even the 1918 influenza pandemic.
Here are some of the latest reports, surveys, and studies related to retirement, including research on the effectiveness of financial planners, Wikipedia searches and stock returns, and even the 1918 influenza pandemic.
New research suggests that financial planners do help individuals achieve their long-term financial objectives by highlighting the importance of retirement planning.
SSRN: The Relationship Between Financial Planner Use and Holding a Retirement Saving Goal: A Propensity Score Matching Analysis
It has been well established in the literature that financial advice leads to informed decision making and improved financial outcomes. However, there is limited evidence regarding the link between financial planner use and attitudes towards retirement saving. As financial planners provide comprehensive advice for the long-term benefits of clients, their clients may become more aware of retirement saving as an important goal. The authors used data from the 2010 and 2013 Survey of Consumer Finances to examine the association between financial planner use and setting a retirement saving goal. The researchers found that households who consulted a financial planner were more likely to report retirement as the motive for saving, even after the researchers employed a propensity score matching technique to account for systematic differences between those who used and did not use financial planners. The researchers' findings suggest that financial planners do help individuals achieve their long-term financial objectives by highlighting the importance of retirement planning. The use of other types of financial professionals was not positively associated with the likelihood of setting retirement as an important saving goal in the main model.
SSRN: The Costly Zero Bias in Target Retirement Fund Choice
Using a large sample of individuals who hold Target Retirement Funds (TRFs), the researchers examine how people use mental arithmetic in estimating their retirement age. The researchers find a strong "zero" bias, in that investors have a strong preference for TRFs that end with zero (2030, 2040) as compared to TRFs that end with five (2035, 2045). The researchers find two explanations that account for the bias. First, round ending years are likely considered as landmarks for the transition between working and retirement. Second, people use rounding up and down in the mental arithmetic required to estimate the likely retirement year. This bias manifests itself in people born in years ending between eight and two (e.g., 1968-1972). Those born in zero through two-ending years select TRFs that imply they intend to retire at 70, whereas those born in eight- and nine-ending years choose TRFs that are consistent with the goal of retiring at 60. The bias is particularly costly for those born in years ending between zero and two, as it significantly lowers their wealth by decreasing the amount they contribute towards retirement and exposes them to risk incompatible with their age profile. The researchers find that those exhibiting the bias are also associated with other behaviors detrimental to financial well-being.
SSRN: Time-Inconsistent Risk Attitudes, Precautionary Savings and the Purchase of Long-Term Care Insurance
In this paper, the author considers individuals whose propensity to take risks decreases at old age. Naifs, unaware of their changing taste for risk, purchase more long-term care insurance when old than previously planned. Sophisticates anticipate these preference reversals, which modifies their precautionary savings motive. When old, sophisticates are either wealthier and purchase less long-term care insurance than the naifs, or the other way around. This depends on whether the elasticity of intertemporal substitution is less, or more, than unity.
DIW Berlin Discussion Paper No. 1743: Active Learning Fosters Financial Behavior: Experimental Evidence
The researchers conduct a randomized field experiment to study the effects of two financial education interventions offered to small-scale retailers in Western Uganda. The treatments contrast "active learning" with "traditional lecturing" within standardized lesson-plans. They find that active learning has a positive and economically meaningful impact on savings and investment outcomes, in contrast to insignificant impacts of lecturing. These results are not conditional on prior education or financial literacy. The active learning intervention seems to be superior as it works via three cognitive and non-cognitive mechanisms, i.e. increased financial knowledge, self-control, and financial confidence, while lecturing only affects financial confidence.
SSRN: Wikipedia Search Momentum and Stock Returns
The authors present empirical evidence that collective investor behavior can be inferred from large-scale Wikipedia search data for individual-level stocks. Using Shannon transfer entropy, a model-free measure that considers any kind of statistical dependence between time series, they investigate the statistical information transfer between daily Wikipedia searches and stock returns for a sample of 447 stocks and all trading days from 2008 to 2017. The authors entertain a hypothetical trading strategy based on Wikipedia search momentum that maps our findings to average portfolio returns. Results are in line with the notion of investor sentiment and the trading patterns of retail investors.
More retirement-related research:
Center for Retirement Research at Boston College: The Minimum Wage and Annual Earnings Inequality
Public Library of Science: Nursing home admission after myocardial infarction in the elderly: A nationwide cohort study
U.K. Office for National Statistics: Living longer - how our population is changing and why it matters
AARP/AAA Foundation for Traffic Safety: Discussions with Older Family Members about Safe Driving: Findings from the AAA LongROAD study
Institute for the Study of Labor: New Evidence on the Impacts of Early Exposure to the 1918 Influenza Pandemic on Old-Age Mortality: A Research Note and Socio-Economic Inequalities in Tobacco Consumption of the Older Adults in China: A Decomposition Method
U.S. Social Security Administration: Social Security Bulletin (Vol. 78, No. 3, August 2018)
U.S. Centers for Medicare and Medicaid Services: Medicare Advantage Prior Authorization and Step Therapy for Part B Drugs
University of Pennsylvania: Household Portfolio Underdiversification and Probability Weighting: Evidence from the Field and Learning and Confirmation Bias: Measuring the Impact of First Impressions and Ambiguous Signals
Inter-University Consortium for Political and Social Research/National Archive of Criminal Justice: Forensic Markers of Physical Elder Abuse, Los Angeles, California, 2014-2017
NBER: Incentives and Limitations of Employment Policies on Retirement Transitions
SSRN: Saving Social Security Disability Insurance: Designing and Testing Reforms Through Demonstration Projects
SSRN: Reduced Consumption for Transport Due to Population Ageing? An Analysis of Expenditures of Private Households in the European Union and Potential Implications for the Public Sector
SSRN: How Season of Birth Affects Health and Aging
SSRN: Postmortem Austerity and Entitlement Reform
SSRN: Deferring Receipt of Public Pension Benefits: A Tool for Flexibility
Got questions about the new tax law, Social Security, retirement, investments, or money in general? Want to be considered for a Money Makeover? Email Robert.Powell@TheStreet.com.
Here are some of the latest reports, surveys, and studies related to retirement, including research on the effectiveness of financial planners, Wikipedia searches and stock returns, and even the 1918 influenza pandemic.Subscribe for full article
Get Access to Our Exclusive Content
Already subscribed? Log In