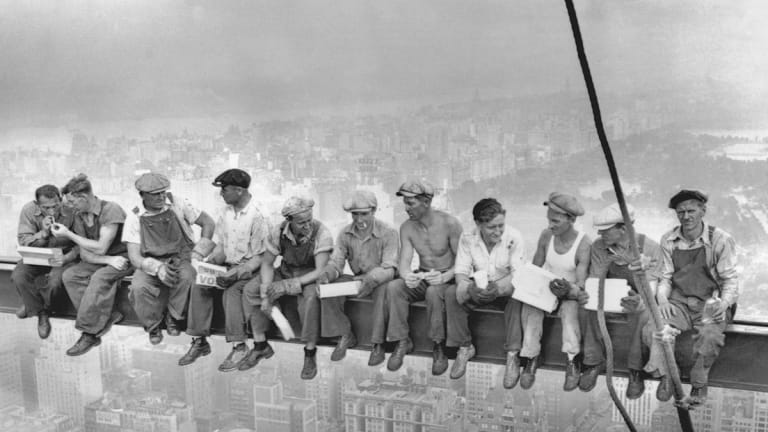 New Retirement Research (April 29 2019)
Here are some of the latest reports, surveys, and studies related to retirement, including research into retirement patterns, job transitions and lawmakers' efforts to enhance Social Security.
It's not your parents' retirement: Do the retirement patterns of the early and middle boomers resemble those of older cohorts? One well-documented finding from the retirement literature is that most Americans with career jobs later in life exit the labor force gradually, in stages. In the report from the U.S. Bureau of Labor Statistics: Retirement Patterns of the Early and Middle Baby Boomers, authors Kevin E. Cahill, Michael D. Giandrea, and Joseph F. Quinn write that these stages include phased retirement, bridge employment, and labor market reentry. Phased retirement entails a reduction in hours on one's current job; bridge employment refers to a job with a new employer between career employment and complete labor force exit; and reentry refers to a return to the labor force following an initial period of retirement. Bridge employment has been the most common form of gradual retirement during the past three decades, a time when more older Americans are staying in the labor force later in life. A key question for policymakers is whether the retirement patterns of the Baby Boomers will resemble those of the cohorts that preceded them. Researchers address this question using data on four cohorts of older Americans from the Health and Retirement Study (HRS), a nationally-representative longitudinal survey that began in 1992, with updates every two years since then. They find that the boomers also are retiring in nontraditional fashions, as their predecessors did, albeit with a later start to their transitions from career employment. This finding sheds light on how retirement pathways are emerging as societal aging accelerates.
More retirement-related research:
SSRN: How Cognitive Ability and Financial Literacy Shape the Demand for Financial Advice at Older Ages -- The authors investigate how cognitive ability and financial literacy shape older Americans' demand for financial advice using an experimental module in the 2016 Health and Retirement Study. They show that cognitive ability and financial literacy strongly improve the quality, but not the quantity, of financial advice sought. Most importantly, the financially literate and more cognitively able tend to seek financial help from professionals rather than family members, and they are less likely to accept so-called "free" financial advice that may entail conflicts of interest. Nevertheless, those with higher cognitive function also tend to distrust financial advisers, leading them to eschew their services.
Michigan Retirement and Disability Research Center: Understanding Job Transitions and Retirement Expectations Using Stated Preferences for Job Characteristics
Federal Reserve Bank of Boston: Variable Annuities: Underlying Risks and Sensitivities Variable Annuities: Underlying Risks and Sensitivities
Center for Retirement Research at Boston College: Maintaining Target Allocations: Effects on Plan Performance
Kaiser Family Foundation: Medicaid Home and Community-Based Services Enrollment and Spending and Key State Policy Choices About Medicaid Home and Community-Based Services
Australian Human Rights Commission: Older Women's Risk of Homelessness: Background Paper
Michigan Retirement and Disability Research Center: MRDRC Newsletter (Vol. 19, No. 1, Winter 2019)
U.S. House Ways and Means Committee, Social Security Subcommittee: Comprehensive Legislative Proposals to Enhance Social Security
National Bureau of Economic Research: Workers' Employment Rates and Pension Reforms in France: the Role of Implicit Labor Taxation
Urban Institute/Peter G. Peterson Foundation: College Premium and Its Impact on Racial and Gender Differentials in Earnings and Future Old-age Income and Retirement Security in 2050: Future Outcomes for GenX and Early Millennial Retirees
Centers for Disease Control: Nonfatal Assaults and Homicides Among Adults Aged ≥60 Years - United States, 2002-2016
Public Library of Science: Exploring the use of assistive products to promote functional independence in self-care activities in the bathroom
Introducing TheStreet Courses: Financial titans Jim Cramer and Robert Powell are bringing their market savvy and investing strategies to you. Learn how to create tax-efficient income, avoid top mistakes, reduce risk and more. With our courses, you will have the tools and knowledge needed to achieve your financial goals. Learn more about TheStreet Courses on investing and personal finance here.
Got questions about the new tax law, Social Security, retirement, investments, or money in general? Want to be considered for a Money Makeover? Email Robert.Powell@TheStreet.com.
It's not your parents' retirement: Do the retirement patterns of the early and middle boomers resemble those of older cohorts? One well-documented finding from the retirement literature is that most Americans with career jobs later in life exit the labor force gradually, in stages. In the report from the U.S. Bureau of Labor Statistics: Retirement Patterns of the Early and Middle Baby Boomers, authors Kevin E. Cahill, Michael D. Giandrea, and Joseph F. Quinn write that these stages include phased retirement, bridge employment, and labor market reentry. Phased retirement entails a reduction in hours on one's current job; bridge employment refers to a job with a new employer between career employment and complete labor force exit; and reentry refers to a return to the labor force following an initial period of retirement. Bridge employment has been the most common form of gradual retirement during the past three decades, a time when more older Americans are staying in the labor force later in life. A key question for policymakers is whether the retirement patterns of the Baby Boomers will resemble those of the cohorts that preceded them. Researchers address this question using data on four cohorts of older Americans from the Health and Retirement Study (HRS), a nationally-representative longitudinal survey that began in 1992, with updates every two years since then. They find that the boomers also are retiring in nontraditional fashions, as their predecessors did, albeit with a later start to their transitions from career employment. This finding sheds light on how retirement pathways are emerging as societal aging accelerates. Subscribe for full article
Get Access to Our Exclusive Content
Already subscribed? Log In