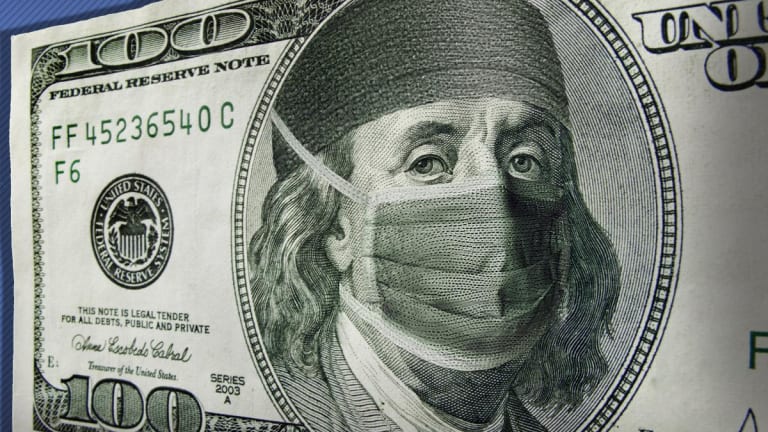 New Retirement Research (April 22 2019)
Here are some of the latest reports, surveys, and studies related to retirement, including research into health insurance, age discrimination and high blood pressure.
Here are some of the latest reports, surveys, and studies related to retirement, including research into health insurance, age discrimination and high blood pressure.
SSRN: To Your Health: Health Insurance, Self‐Employment Exit, and Older Entrepreneurs
Drawing on a sample of 5,238 individuals in the Health and Retirement Study, researchers examined the relationship between having one's own health insurance and exit from self‐employment to employment. The results indicate that individuals who have health insurance are less likely to exit self‐employment. When self‐employed individuals have their own health insurance, males, relative to females, are more likely to exit self‐employment. Additionally, when self‐employed individuals have their own health insurance, those who do not have health problems that limit work are more likely to exit. The authors discuss the implications that these findings have on the literature and policymakers.
SSRN: What Do We Know About Annuitization Decisions?
Against the background of aging societies and increasing life expectancies, the protection of individuals from outliving their savings has become increasingly relevant. Annuities represent insurance against longevity risk and can prevent old‐age poverty. The aim of this article is to present the current state of theoretical, empirical and experimental evidence with regard to annuitization decisions. Toward this end, the authors conducted a systematic literature review that includes 89 articles. Based on this, they studied welfare effects of mandatory annuitization, annuitization rates and the optimal fraction of wealth to be annuitized, as well as determinants of retirees' choice to annuitize and their impact on annuity demand. Finally, they presented possible solutions for overcoming the low uptake of annuities based on its causes. One main result is that behavioral biases in annuitization decisions particularly require considerably more theoretical research and empirical evidence, and that theoretical models already appear to well explain empirically observed annuitization rates.
And more of the latest retirement-related research:
NBER: Wishful Thinking: How important is interpreting information optimistically?
SSRN: What Does the Future Hold for the Employment-Based Health Benefits System?
SSRN: Extending Financial Literacy to Insurance Literacy: A Survey Approach
SSRN: Participation in Risky Asset Markets and Propensity for Financial Planning: A Missing Link?
SSRN: Determinants of Seeking Advice within Defined Contribution Retirement Savings Schemes
SSRN: Does the Road to Happiness Depend on the Retirement Decision? Evidence from Italy
SSRN: Age‐Dependent Increasing Risk Aversion and the Equity Premium Puzzle
Lancet Neurology: Global, regional, and national burden of neurological disorders, 1990-2016: a systematic analysis for the Global Burden of Disease Study 2016
Urban Institute: Improving the Supplemental Security Income Program for Adults with Disabilities
U.K. Office for National Statistics: Employee workplace pensions in the U.K.: 2018 provisional and 2017 revised results
Institute for the Study of Labor: Population Aging, Age Discrimination, and Age Discrimination Protections at the 50th Anniversary of the Age Discrimination in Employment Act, Responding to Regulation: The Effects of Changes in Mandatory Retirement Laws on Firm-Provided Incentives, Behavioral Impediments to Valuing Annuities: Complexity and Choice Bracketing, Voluntary Job Separations and Traditional versus Flexible Workplace Saving Plans: Evidence from Canada, and Endogenous Demographic Change, Retirement and Social Security
AARP Public Policy Institute: Rx Price Watch Report: Trends in Retail Prices of Generic Prescription Drugs Widely Used by Older Americans: 2017 Year-End Update
Public Library of Science: Hypertension in older adults in Africa: A systematic review and meta-analysis
Tufts Health Plan Foundation: 2019 New Hampshire Healthy Aging Data Report
Got questions about the new tax law, Social Security, retirement, investments, or money in general? Want to be considered for a Money Makeover? Email Robert.Powell@TheStreet.com.
Get Access to Our Exclusive Content
Already subscribed? Log In