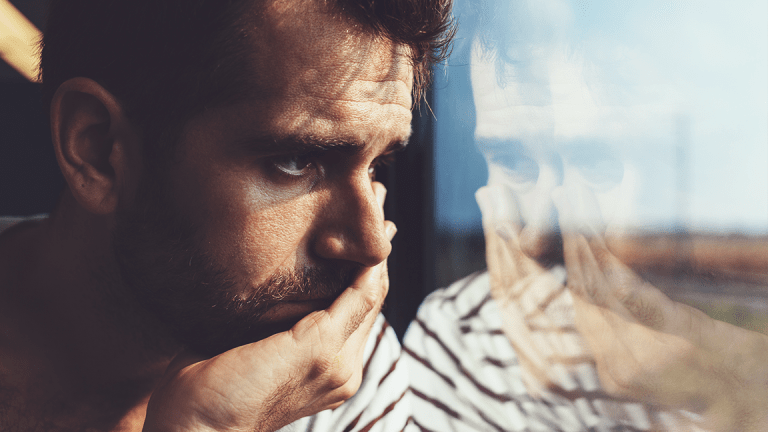 What is an End of Life Binder and Why You Need One
Assembling your end-of-life binder can be a thoughtful gift to those you care about.
By Holly Peterson
It's a grim topic, but eventually all of us will have to make arrangements for what happens as we near the end of our lives. Most people create a general roadmap between points A and B of life, but far too many put off planning the important details of what happens when we reach certain roadblocks or detours like illness, divorce, and death. Simply put, an end-of-life binder is an organized file of important documents and wishes that will be easily accessible to friends and family when the time comes.
The topic of illness and death are all too often avoided, or at the least, emotionally charged conversations, which is why you should think of an end-of-life binder as an act of love to the people in your life. When disaster strikes, you will have your wants and plans laid out in an easy-to-follow path, taking away stress and guesswork from your loved ones. The format and organization of your binder is up to you, but you should take the time to consider your personal values during construction and check back in every few years or after big life changes to make sure everything is up to date and still consistent with your wishes.
While it may seem like an intimidating process to start, your binder can be broken down into different sections that don't have to all be completed at one time. In fact, you probably should take breaks during the creation process to contemplate important decisions and avoid burnout. If you need direction, you can bring family members into the conversation, using this experience as a starting point to discuss your hopes and wishes as you age. Your spouse and children should be aware of the binder's existence so they will know they have a resource should they find themselves in a decision-making position.
If you start this project and find yourself stuck at any point, you could also consider hiring a professional for guidance. A financial professional or estate planner will be able to assist you in obtaining and assembling all of the important legal documents that should be included in your binder. They will also be able to double check that your documents are up to date and sufficient for your lifestyle and needs.
Personally, I recommend organizing the binder into sections like:
Personal wishes
What to do in case of illness or incapacity
Assets, Will and Trust information
Financial documents: Life insurance, retirement accounts, investment accounts, death benefits
Passwords and account information
Personal notes to family and friends
Binder tabs and section dividers will help to keep the whole thing organized so your family and friends will know how to find the information they need quickly. If you're not the neatest person, there are printable checklists and templates online which are great assets.
Personal wishes: Your personal wishes section is where you set the narrative for your binder. You can use this space to detail your funeral or celebration of life gathering. You should list who you would like to speak at this event, if you would like certain things read and how you would like your remains handled. Your family members aren't mind readers, so if you have any wishes regarding how you or your things should be treated, include it in this section.
What to do in case of illness or incapacity: In case of an emergency medical situation, you will want to make sure you are spoken for by someone you trust who knows your wants. This section is for whoever you choose as your power of attorney. The power of attorney only needs to be signed by you, the owner of the binder, but the person you designate will need a copy to use in an emergency. You should include that person in the creation of this section of the binder so they can familiarize themselves with your choices. You should also use this space to address if you want life-prolonging treatments such as CPR or tube feeding. You can even specify if you are an organ donor or not.
Assets, Will and Trust information: This section will guide family and friends through the division of your assets. Many relationships have been ruined from people failing to leave a Will or instructions for who gets what. Since every state has different rules about what makes a will valid, it is important to work with an estate lawyer to make sure your documents will be honored upon your death. You should detail who you want to take certain items like cars, china sets, artwork or other family heirlooms.
Financial documents like life insurance, retirement accounts, etc.: This part of your binder is where you include your financial statements and account information so your family will be able to find your money easily. By consolidating your investments, retirement accounts, and life insurance policies into one section, you will make this process a lot less stressful for family. If you haven't already, you should review your beneficiaries and make sure everything is in place for them to receive payments on life insurance policies or pensions once you pass.
Passwords and account information: Nowadays it seems like we have a hundred different accounts, each with their own unique password. Take the guesswork out of this for your family and create a master list of all of your accounts and passwords. Include online things like Facebook as well as instructions for if you want your family to deactivate the account or turn it into an online memorial. You can even go into your Facebook settings and choose a legacy contact who will be in charge of your memorialized account.
Personal notes to family and friends: If this process has made you feel emotional, this is the space to get that out. Some people choose to write letters, others record videos of themselves. You can even stick your secret family recipes in here. Your family and friends will cherish these messages from you for years to come.
Hopefully, you now feel prepared to create your very own end-of-life binder. Remember that this process can take several days, so don't force yourself to complete it in one sitting. Dealing with the loss of a loved one can be a very emotional and confusing time, but by assembling your end-of-life binder, your family will know exactly what to do according to your wishes. This is your final gift to the ones you care about.
About the author: Holly Peterson is the owner of Elite Retirement Strategies and a former radio show host. She is a professionally licensed insurance producer specializing in retirement planning and safe money solutions. As a regular seminar speaker, she acts as a catalyst in helping others achieve their financial objectives.