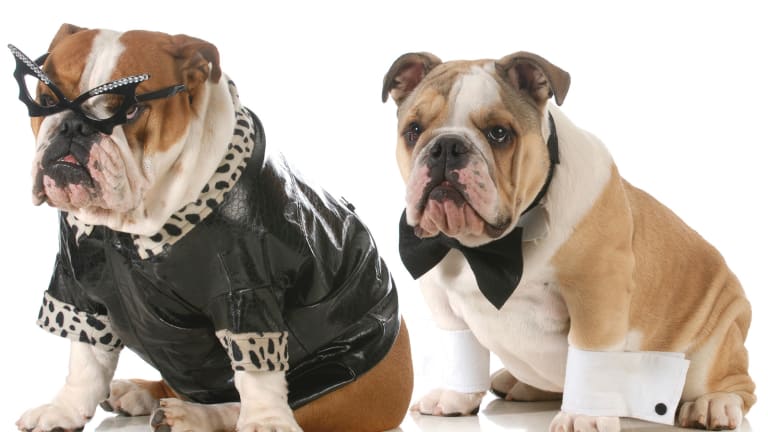 New Investments and Products for Retirement (12/11/18)
An ETF to let you invest in pet care companies is among this week's new retirement products.
BlackRock's iShares has launched the iShares Global Green Bond ETF ( (BGRN) - Get Report ) , an ETF fund that buys fixed-income securities used to finance projects that support environmental sustainability or fight climate change. The fund is designed to replicate the performance of the Bloomberg Barclays MSCI Global Green Bond Select (USD Hedged) IndexAccording to Marc Zabicki, the president and chief investment officer of Bower Hill Capital Management, the BlackRock iShares Global Green Bond ETF is an early foray into the arena of environmental, social and governance (ESG) on the fixed-income side.
"While ESG equity ETFs have been prevalent for several years fewer exist in the bond arena," he said. "BGRN takes an investment-grade multi-national approach with a focus on sovereign debt and the debt of select regional or national development banks, while also including some corporate issues."
According to iShares, proceeds from the issued bonds in the ETF are directly tied to funding climate or other environmental sustainability purposes.
In his view, Zabicki said BGRN, given its diverse holdings, may serve as a notable portion of a global core bond allocation for those investors with an ESG focus. "However, we would only use the ETF to augment broader global core exposure and not as a sole answer to a well-diversified global bond portfolio," he said. "The relatively narrow focus of the ETF (184 issues in the index) may limit its broader utilization. We do like that the index that makes up the ETF is U.S. dollar hedged, which we believe is a benefit when engaging in the global debt market."
UBS has launched the ETRACS Monthly Pay 2xLeveraged US Small Cap High Dividend (SMHB) ETN, a leveraged exchange-traded note that buys small-cap stocks that pay high dividends. The fund tracks the Solactive US Small Cap High Dividend Index.
According to Zabicki, the ETRACS Monthly Pay 2x Leveraged U.S. Small Cap High Dividend ETN is a unique issue. First, he says, it is an exchange-traded note and not an exchange-traded fund which means investors will need to consider the credit standing of the issuer before investing. "ETN structures are typically more esoteric in their structure than ETFs, and SMHB fits that with its employment of leverage and a distinctive small-cap index with a dividend focus," says Zabicki.
That said, Zabicki believes SMHB should only be used by investors with a need for the ETN's unique exposure. "The leverage associated with the structure makes this ETN more of speculative product and likely for investors seeking to capture momentum or high volatility that may exist in the space," he says. "Although the word 'dividend' is in the title we do not believe this ETN is suitable for investors seeking a steady dividend stream and clearly not for those with a low-volatility, conservative focus."
ProShares has launched the ProShares Pet Care ETF ( (PAWZ) - Get Report ), an exchange-traded fund that gives exposure to companies involved primarily in providing pet care products and services. The ProShares Pet Care ETF tracks the FactSet Pet Care Index.
According to Zabicki, this fund is based on an index with only 23 stocks, making this ETF highly-concentrated and decidedly niche in its scope. The ETF includes publicly-traded companies involved in the provision of pet-care products and services.
"Clearly the ETF is constructed to capture the interest many owners have in the quality care of their non-human members of the family," says Zabicki. "We hand it to ProShares for the unique ETF offering, although this ETF in our view may find rare utilization in most well-rounded portfolios."
While the financial market exposure to pet care may have its merits, Zabicki believes this ETF should only serve as a small sleeve of a portfolio, if investors decided to use it at all. "We believe the ETF may only be reserved for those seeking its specific exposure, and as such we would not consider the ETF as central to the equity side of the portfolio," he says.
Got questions about the new tax law, Social Security, retirement, investments, or money in general? Want to be considered for a Money Makeover? Email Robert.Powell@TheStreet.com.