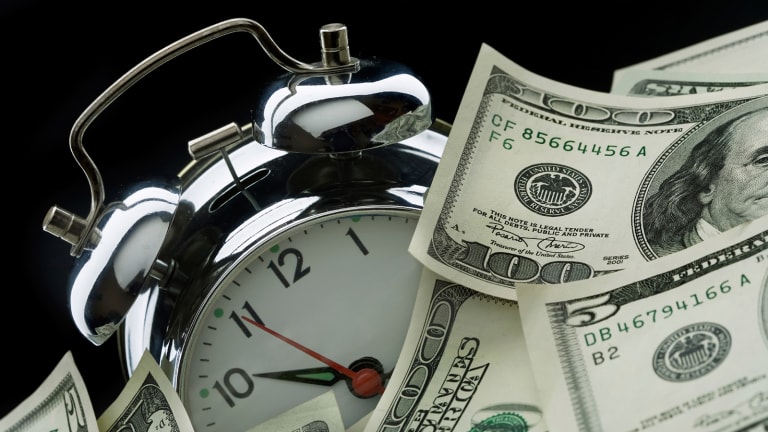 Check the Calendar: Important Dates for 2020
Adviser Kevin Warman runs down the important -- and changing -- dates, birthdays, and retirement account requirements you should put on the calendar.
By Kevin Warman
As we move along in 2020, we often have new contribution limits and possibly some milestone birthdays, at least according to the government. Below is a quick list of age-based changes to be aware of this year, as well as an overview of the contribution limits to retirement accounts for 2020 and a list of important tax deadlines.
Important Age-Related Changes
If you were born in:
1949: Individuals born between Jan. 1, 1949 to June 30, 1949 are considered to have turned 70½ in 2019 and must take required minimum distributions (RMDs) by April 1, 2020. Individuals born on or after July 1, 1949 fall under the new law. They must begin RMDs by April 1 of the year following the year they turn age 72.
1950: If you have delayed receiving your Social Security benefit, this is the year you will start receiving it. Delayed retirement credits end once you turn 70.
1954: Individuals born in 1954 will be turning age 66 this year and are the last group to be eligible for full retirement age (FRA) Social Security benefits. For those born after 1954, the FRA will be increasing incrementally to age 67. See www.socialsecurity.gov for more information regarding FRA.
1955: Individuals born in 1955 will become eligible for Medicare this year.
For those who are turning 65, you have a 7-month initial enrollment period during which you can sign up for Medicare without penalty. That period includes the three calendar months prior to your birth month, your birth month, and the three calendar months following your birth month.
Late enrollment penalties may be assessed for individuals who do not enroll in parts A, B, or D during the open enrollment period. Go to Medicare.gov for more information.
1958: When you turn 62 this year, you may choose to receive your early/reduced Social Security benefit. Also at age 62, you now have access to reverse mortgage options, if desired.
1970 (or earlier): Individuals born in 1970, or earlier, are eligible to increase their retirement savings (and decrease their taxable income!) via catch-up contributions. For those participating in a workplace retirement plan, such as a 401(k), the standard contribution limit moves up to $19,500 this year and the catch-up contribution limit increases to $6,500, for a total savings opportunity of $26,000. The amount limits for Individual Retirement Accounts (IRAs) remains at $6,000, plus a catch-up limit of $1,000.
2020 Retirement Account Contribution Limits
The contribution limit for 401(k), 403(b), most 457 plans, and the federal government's Thrift Savings Plan is $19,500.
Employees age 50 and older may contribute an additional $6,500 as a catch-up contribution.
The contribution limit for individuals with a SIMPLE retirement account is $13,500.
The contribution limit for IRA accounts is $6,000, with individuals 50 and older able to contribute an additional $1,000 catch-up contribution.
See IRS Notice 2019-59 for more cost-of-living adjustments for 2020, including changes to income limitations to define "key employee" and "highly compensated employee."
Important Deadlines in 2020 for 2019 Tax Returns
Due to the Covid-10 outbreak, the IRS has extended the filing deadline and federal tax payments regardless of the  amount owed.
The IRS announced March 21 that the federal income tax filing due date is automatically extended from April 15, 2020, to July 15, 2020. Taxpayers can also defer federal income tax payments due on April 15, 2020, to July 15, 2020, without penalties and interest, regardless of the amount owed. This deferment applies to all taxpayers, including individuals, trusts and estates, corporations and other non-corporate tax filers as well as those who pay self-employment tax.
Taxpayers do not need to file any additional forms or call the IRS to qualify for this automatic federal tax filing and payment relief. Individual taxpayers who need additional time to file beyond the July 15 deadline, can request a filing extension by filing Form 4868 through their tax professional, tax software or using the Free File link on IRS.gov. Businesses who need additional time must file Form 7004.
The IRS urges taxpayers who are due a refund to file as soon as possible. Most tax refunds are still being issued within 21 days.
Read more from the IRS about changes to tax deadlines here.
Also keep in mind that the dates for estimated tax payments, for various corporations and partnerships, nonprofits and those who file extensions are changing. Contact your financial adviser or tax professional and check with the IRS for the latest information. 
About the author: Kevin Warman, CIMA, RMA, is the executive vice president at Investment Management Corp. and a regular contributor to RetirementKnowledge.education.