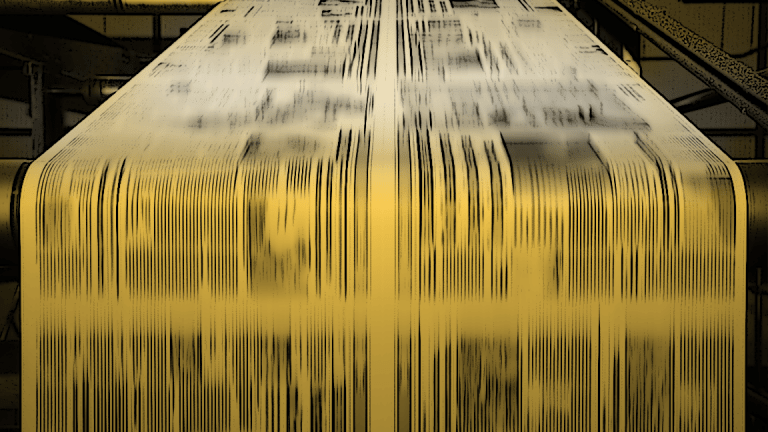 Briefing: Latest Retirement News (Oct. 25 2018)
The latest in the world of retirement-related news: Financial advisers need to catch up with technology, how to cope with healthcare costs in retirement, and advice from the IRS.
The latest in the world of retirement-related news: Financial advisers need to catch up with technology, how to cope with healthcare costs in retirement, and advice from the IRS.
Report: 401(k) advisers are not prioritizing technology. Few financial advisers who aim to grow their retirement business are placing a high priority on improving their technology platforms, according to Vestwell's Retirement Trends Report. "Disparate providers, lackluster technology, and conflicted investment options" are stopping businesses from becoming scalable, says Vestwell founder and CEO Aaron Schumm.
SmartBrief/Wealth Management
Survey examines business owners' preparation for retirement. Among all business owners, 43% are working with an adviser dedicated to retirement planning, while among millennial business owners, the figure is 50%, a survey by Nationwide found. Only 10% of business owners overall have identified a buyer for their business in preparation for eventual retirement, but 23% of millennial business owners have done so, the survey indicated.
SmartBrief/PlanAdviser online
Eight retirement destinations to consider: Some people opt to remain in the same place for retirement, while others move as a result of economic factors or other reasons. Here is a list of eight places that can meet the specific needs of retirees.
SmartBrief/Money magazine
Index: Mandatory income stream would improve U.S. retirement. The U.S. scored a 58.8 on the Melbourne Mercer Global Pension Index this year, up from 57.8 last year. The quality of the U.S. retirement system would be improved by a requirement that plan participants take at least part of their benefit as an income stream, according to a sub-report.
SmartBrief/PlanAdviser online
How to plan for healthcare costs in retirement: Older retirees are often worried about managing health care costs in retirement, but it is important to remember that these expenses often come in the form of relatively stable annual costs that can be planned for. Money for health expenses can come from several sources, including retirement savings, health savings accounts and Social Security. PFP/PFS Section members can use this in-depth tool to help their clients plan for the real costs of healthcare in retirement.
SmartBrief/Nerd's Eye View
Rule could pave the way for more multiple-employer retirement plans. Multiple-employer plans, which allow companies to team up to offer 401(k) plans to their workers, could be easier to implement under a new Labor Department rule that could take effect as soon as early 2019. Meanwhile, the Labor Department is also planning to introduce a new fiduciary rule to replace a regulation that was vacated by the U.S. Court of Appeals for the 5th Circuit in March.
SmartBrief/401(k) Specialist - WSJ
SEC's Stein: Secure retirement requires investment. The Securities and Exchange Commission should do more to promote investor education, because saving money without investing is not sufficient to prepare for retirement, SEC Commissioner Kara Stein said. "To have a safe and secure retirement, Americans must invest their savings to allow them to grow," she said.
SmartBrief/PlanAdviser online
Treasury aims to protect group retirement plans. A plan to shield the tax status of group retirement plans is expected by June from the Treasury Department. The plan likely will also address the minimum age at which savers can access money without penalty.
SmartBrief/Bloomberg Law
IRS offers retirement-plan sponsors compliance advice. A program letter indicates the IRS will focus on retirement-plan distributions and rules for 403(b) plans in fiscal 2019. The letter provides compliance strategies for sponsors.
SmartBrief/PlanAdviser online
Why employees don't use retirement plans: A survey from Capital One found that many employees with access to an employer-sponsored retirement plan don't participate because they believe they don't make enough to contribute. However, educating individuals about tax benefits and fees could help encourage participation, says Stuart Robertson of Capital One Advisors.
SmartBrief/PlanAdviser online