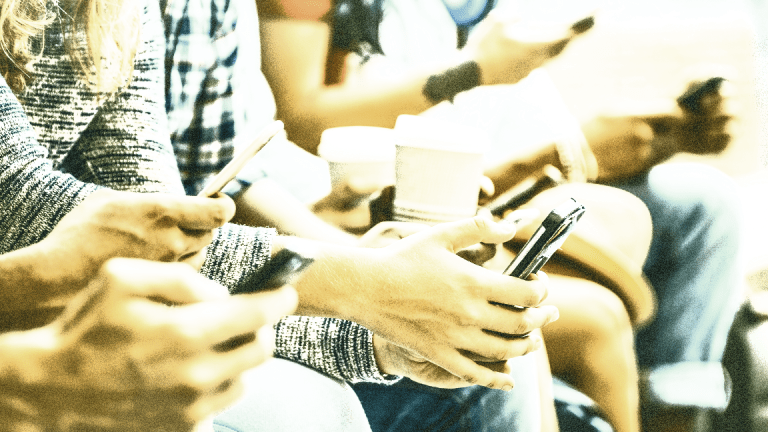 Briefing: Latest Retirement News (Oct. 10 2019)
Here's the latest from the world of retirement-related news: Millennials are pessimistic about retirement, tax planning can stretch retirement savings, and how to find healthcare when you retire before 65.
Here's the latest from the world of retirement-related news: Millennials are pessimistic about retirement, tax planning can stretch retirement savings, and how to find healthcare when you retire before 65.
Older millennials more pessimistic about retirement prospects: Among high-earning millennials who either don't plan to retire or plan to wait until at least age 70 to retire, about 60% say they will do so because they enjoy their job while almost 30% think they won't be able to afford to retire, according to a Spectrem Group survey. Kathy Dordick, a senior consultant for Spectrem, said older millennials in their 30s are more pessimistic about having enough savings to retire.
SmartBrief/WealthManagement
The drawbacks of early 401(k) withdrawals: Early withdrawals from 401(k) plans might come with downsides, including higher taxes and penalties. Here are several consequences to consider before making a withdrawal.
SmartBrief/U.S. News & World Report 
A guide to splitting retirement assets when older couples get divorced: With a significant number of couples over the age of 50 getting divorced, advisers need to understand how to approach the division of an ERISA-qualified plan. A divorcing couple can divide these assets through the use of qualified domestic relations orders, and there is substantial flexibility in how these documents are drafted.
SmartBrief/Nerd's Eye View
The tax impact of paying off a home loan with a 401(k) distribution: Using funds from retirement accounts to pay off a mortgage results in negative tax consequences to be aware of. "People often overlook the income tax impact of taking a distribution since 401(k) assets are taxed at ordinary rates," said Dave Cherill, CPA/PFS. In general, "keeping retirement money intact for later in life while enjoying tax-deferred growth is a prudent strategy," said Michael Landsberg, CPA/PFS.
SmartBrief/The Washington Post (tiered subscription)
Many employers have doubts about employees' retirement security: Only 17% of employers are "very" confident about their employees' retirement security, according to a survey from the Transamerica Center for Retirement Studies. Among employers responding 23% said they were "not too" confident and 6% were "not at all" confident.
SmartBrief/Pensions & Investments
Final regulations loosen 401(k) hardship-distribution requirements: The Internal Revenue Service has issued final regulations governing hardship distributions from Sec. 401(k) plans, eliminating the requirements that participants obtain a loan from the plan if available and that suspend participants' ability to contribute to the plan for six months after taking a hardship distribution.
SmartBrief/Journal of Accountancy Online
Expert: Defined contribution plans will embrace retirement income: Defined contribution plans are getting closer to the day they make a big change in their outlook and put a major focus on lifetime income, according to Dana Hildebrandt, director of investments at Willis Towers Watson. "DC assets are now starting to exceed DB [defined benefit] assets for the first time ever, and as a result, sponsors are likely to address the different risks participants will face in decumulation," she says.
SmartBrief/PlanAdvisor Online
Multiyear tax planning can stretch retirement savings: Retirement planning should include a multiyear analysis of tax rates to stretch savings further. Here is one way to perform tax planning that involves envisioning a series of income buckets.
SmartBrief/Kiplinger online
Where to find health insurance when retiring before age 65: Retiring before age 65 means you will have to make alternative plans for health insurance until you are eligible for Medicare. Other options include COBRA, your spouse's insurance or the marketplace.
SmartBrief/U.S. New & World Report
Retirement savings can take a hit after natural disasters: Natural disasters can force employees to take hardship withdrawals from their retirement savings accounts, reducing accumulated savings and causing early distribution taxes and penalties. Employee benefits attorney Steve Freedman says people also may take a period of leave from work to fix homes and communities, which also reduces savings accounts.
SmartBrief/PlanSponsor online