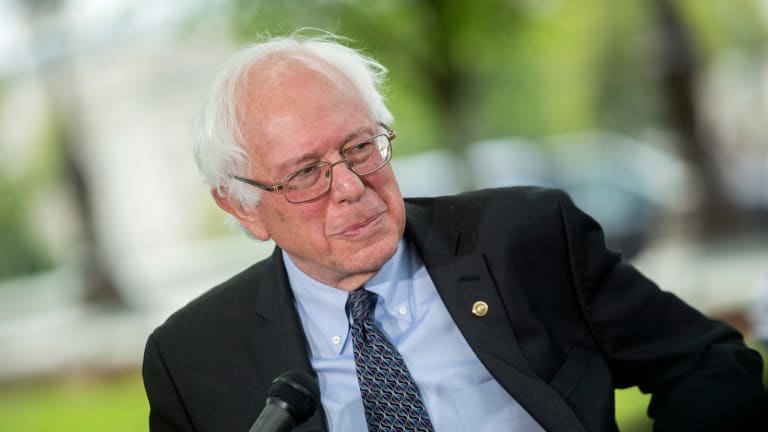 Briefing: Latest Retirement News (May 30 2019)
Here's the latest from the world of retirement-related news: How to prevent common RMD mistakes, costs and taxes associated with "Medicare for All," and downsizing in retirement.
Here's the latest from the world of retirement-related news: How to prevent common RMD mistakes, costs and taxes associated with "Medicare for All", and downsizing in retirement.
Many boomers refusing to downsize dwellings: Traditionally, retirees have moved from the homes in which they raised their children to smaller abodes. But many boomers are now choosing not to, remaining in larger homes and contributing to the nation's housing shortage.
SmartBrief/USA Today
Issues to consider when trusts are IRA beneficiaries: Complex issues may arise when clients designate trusts as IRA beneficiaries. The IRS will use a five-part test to determine whether these trusts qualify as see-through instruments. Conduit trusts or accumulation trusts are both viable options in these situations.
SmartBrief/Financial Planning online
LIMRA reports outstanding Q1 for annuity sales: Annuities had the best first quarter in 10 years, racking up $60.8 billion in sales, a 17% increase compared with Q1 of 2018, according to the LIMRA. Sales of fixed annuities increased 38%, while sales of indexed annuities climbed 24%.
SmartBrief/Financial Advisor online
Employers worry about high costs, taxes with Medicare for All: The Medicare for All Act proposed by Sen. Bernie Sanders, a Democratic presidential hopeful, may have more robust benefits than similar plans in other countries, which could make it more popular and more expensive, policy experts said. American Benefits Council President Jim Klein said large employers are not fans of a single-payer model due to the potential for high costs and new taxes to pay for it.
SmartBrief/The Associated Press
How to psychologically prepare for retirement: Retirement often entails a sudden transition from a work routine, and not everyone is mentally prepared for the change. Careful preparation that begins a few years before retirement can help smooth the transition.
SmartBrief/MarketWatch
Insurers reimburse Calif. hospitals double what Medicare pays: An analysis of data from California hospitals found private health insurance providers paid hospitals an average of 209% more than Medicare rates for similar services in 2015 and 2016. Researchers from the West Health Policy Center said the difference could be attributed to efforts to offset payment shortfalls from Medicare and Medicaid, as well as to "market failures stemming from circumstances such as consolidation in the hospital industry, the position of 'must-have' hospitals even in markets where there may appear to be competitors, and the pressure that private insurers face from employers and employees to offer broad networks."
SmartBrief/HealthLeaders Media
How to prevent a common RMD mistake: Year-of-death required minimum distribution and RMDs on inherited Roth IRAs are sometimes overlooked, writes IRA expert Ed Slott. He discusses who is responsible and how to handle a missed RMD.
SmartBrief/InvestmentNews
Panelists: Regulations shaping fee-based annuity space: Panelists at the Insured Retirement Institute's Action19 conference noted that regulatory initiatives are guiding the development of fee-based annuities. They also discussed how new technologies are affecting the industry.
SmartBrief/InsuranceNewsNet Magazine
Donating appreciated securities versus donating from an IRA: With the return of Qualified Charitable Distributions (QCDs) this year, it's better to donate from an IRA than to donate cash, writes Michael Kitces. However, donating appreciated securities is the best choice. "The issue is that while a QCD avoids an ordinary income tax rate of up to 39.6%, a donation of appreciated securities also gives a tax deduction that avoids a tax up to 39.6%," Kitces writes. "However, donating the appreciated securities also avoids a long-term capital gains tax."
SmartBrief/Nerd'sEyeView blog
Congress urged to lower IRA eligibility age to 16: The age of eligibility to begin saving for retirement through an IRA should be lowered to 16 nationwide, said Oregon State Treasurer Tobias Read, who testified before Congress on Oregon's state-run retirement plan. Sen. Ron Wyden, D-Ore., expressed support for the idea, saying it helps "build savings culture at the earliest possible time."
SmartBrief/WealthManagement