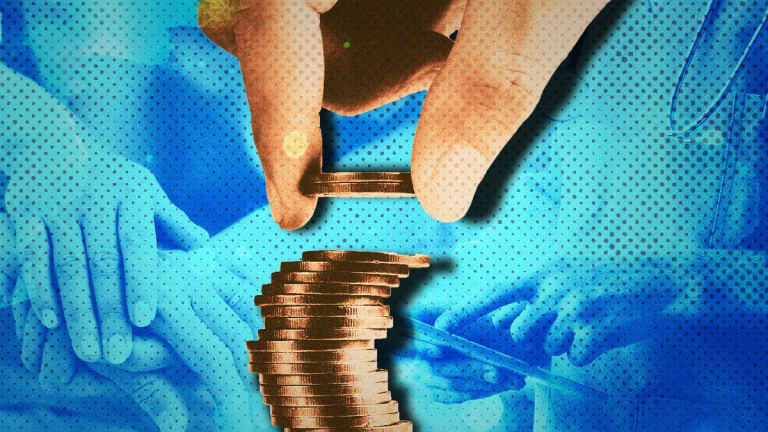 Briefing: Latest Retirement News (May 23 2019)
Here's the latest from the world of retirement-related news: A more manageable view of healthcare costs, avoiding early-withdrawal mistakes and Medicare Part B premium increases.
Here's the latest from the world of retirement-related news: A more manageable view of healthcare costs, avoiding early-withdrawal mistakes and Medicare Part B premium increases.
A different view of healthcare costs in retirement: Discussion of healthcare costs in retirement often focuses on large, seemingly unattainable lump sums. However, one model suggests median annual spending might be more manageable, clocking in at $5,200 for a 65-year-old woman.
SmartBrief/The Associated Press
Bill smoothing path for retirement plan annuities set for House vote: The House is expected to vote this week on the Setting Every Community Up for Retirement Enhancement Act of 2019. Among the bill's provisions is one that would make it easier to offer annuity options in retirement plans.
SmartBrief/ThinkAdvisor
Don't make these retirement mistakes: Certain financial mistakes can lead to regret later in life. Here is a look at how to avoid missteps related to Social Security, retirement savings and other issues.
SmartBrief/The Arizona Republic
A potential HSA complication to consider with Social Security: People who plan to delay Social Security and Medicare past their full retirement age should be aware of a potential complication if they contribute to a health savings account.
SmartBrief/CNBC
How to avoid early-withdrawal mistakes: IRA expert Ed Slott shares some common retirement account withdrawal mistakes and runs through exceptions to the 10% early-distribution penalty. In particular, he looks at how exceptions for higher education, hardship and disability apply to various accounts.
SmartBrief/Financial Planning online
Focus on Baby Boomers, direct mail to boost recurring gifts: Direct mail and online are the best platforms for encouraging repeat or "sustainer" giving, says Kristina Williams of the Human Rights Campaign, where more than 83,000 recurring donors give more than $1.1 million per month. Baby Boomers are the most likely to be sustainers, she says.
SmartBrief/The Nonprofit Times
Survey: 27% of adults worried about parents' finances: A survey from TIAA found that 27% of adults are concerned about the financial security of their parents, and that those who are were more likely to worry about their own retirement security. The survey showed millennials have the most confidence in their parents' financial outlooks and baby boomers have the least.
SmartBrief/ThinkAdvisor
How to plan for Social Security's financial challenges: The Social Security program is expected to experience financial issues in the future, and workers need to prepare. Here are several ways to improve your odds of a secure retirement.
SmartBrief/U.S. News & World Report
Health, finances are key retirement concerns for workers: A survey of workers and retirees in 15 countries, including the U.S., found the most commonly cited retirement concerns were declining health and running out of money. The report from the Aegon Center for Longevity and Retirement, Transamerica Center for Retirement Studies and Instituto de Longevidade Mongeral Aegon showed 36% of U.S. workers were very confident they could retire comfortably, 48% include future healthcare expenses in their retirement savings, and only 27% could correctly answer three main financial literacy questions.
SmartBrief/PlanSponsor
Medicare Part B premium hike could eat into Social Security COLA in 2020: An increase in Medicare Part B premiums could take a significant chunk out of the Social Security cost-of-living adjustment for 2020, according to an analysis. The forecast projects that Part B monthly premiums will rise 6.5% and the COLA will reach 1.2%.
SmartBrief/ThinkAdvisor