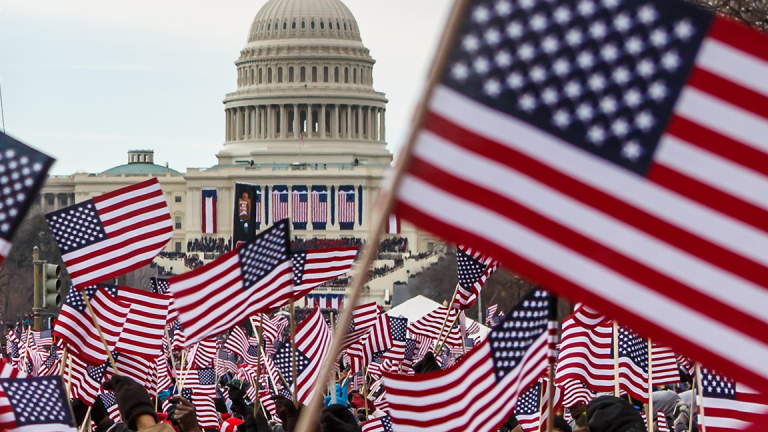 Briefing: Latest Retirement News (May 2 2019)
Here's the latest in the world of retirement-related news: Retirement savings legislation, bucketed investing, and how marriage affects 401(k) contributions.
Here's the latest in the world of retirement-related news: Retirement savings legislation, bucketed investing, and how marriage affects 401(k) contributions.
Retirement savings bill to get House vote next month: A retirement bill with bipartisan support known as the SECURE Act is expected to be up for a vote in the House in May, said House Majority Leader Steny Hoyer, D-Md. The legislation includes a variety of measures, including ones to help employees of small businesses and those who work part-time save for retirement.
SmartBrief/The Hill
Author explains why never retiring, retiring early are not good plans: Planning to retire early almost never makes financial sense, author Teresa Ghildarducci says. She also notes that it is unrealistic to believe you can work forever, as research shows limitations to this plan.
SmartBrief/Barron's
Bucketed investing can help investors with retirement-income planning: A bucketed-investing approach to retirement-income planning, in which money is managed with different time horizons, can help investors "gain a comprehensive understanding of their finances," writes Natalie Wolfsen of AssetMark. However, she notes this strategy can be labor-intensive for advisers and suggests the use of intuitive tools.
SmartBrief/Investment News
Survey: Many parents endanger retirement to help children: A survey by Bankrate found that half of the parents responding were using their retirement savings to help their adult children with finances, putting their own retirement security at risk. Bankrate analyst Mark Hamrick says there are many reasons parents feel they must help their adult children financially.
SmartBrief/Bankrate
Income can peak years before retirement: Research shows people may see their income peak well before retirement, but retirement calculators often assume income will remain steady or rise throughout a person's working years. Certified financial planner Michael Kitces recommends workers save as much as possible in their early years and avoid spending more as income increases.
SmartBrief/The Associated Press
Expert says safe harbor key to getting annuities into retirement plans: Legislation under consideration in the House would create a fiduciary safe harbor protecting employers who place annuity options in their retirement plans from lawsuits if the insurer fails. Mark Iwry, a nonresident senior fellow at the Brookings Institution, says the safe harbor is "absolutely necessary" to bring annuities into retirement plans.
SmartBrief/Employee Benefit News
Most Americans worry about outliving retirement savings: A survey by AARP found that 59% of those responding thought it was "not at all likely" or only "somewhat likely" that their financial resources would cover their needs through retirement. Among women, the total rose to 67%.
SmartBrief/PlanAdvisor Online
Free online tool helps consumers plan financially secure retirement: The Alliance for Lifetime Income has released a free online tool, the Retirement Income Security Evaluation score, which helps users evaluate whether they are on track to secure a steady stream of income in retirement. The alliance says consumers should consider annuities as sources of guaranteed income but the tool doesn't steer users toward any specific product.
SmartBrief/CNBC
Researchers look at how marriage affects 401(k) contributions: People who get married are more likely to participate in a 401(k) plan if they do not already, and those who do often increase their contributions, according to analysis from the Center for Retirement Research at Boston College. Researchers concluded that millennials' tendency to get married later than previous generations is having only a slight negative influence on retirement saving.
SmartBrief/ThinkAdvisor
Nobel laureate proposes funneling 401(k) funds through SSA: Richard Thaler, a Nobel Prize-winning economics professor, has proposed allowing retirees to give up to $250,000 of their 401(k) funds to the Social Security Administration to increase their monthly benefits. The proposal has drawn criticism from numerous industry groups.
SmartBrief/Pensions and Investments