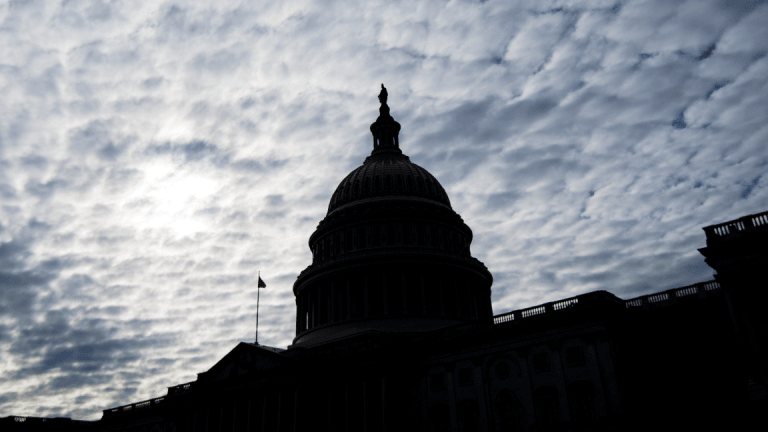 Briefing: Latest Retirement News (May 16 2019)
Here's the latest from the world of retirement-related news: Latest on proposed federal legislation to enhance retirement savings, helping student-loan payers save for retirement, and retirement benefits for Army Reserve and National Guard troops.
Here's the latest from the world of retirement-related news: Latest on proposed federal legislation to enhance retirement savings, helping student-loan payers save for retirement, and retirement benefits for Army Reserve and National Guard troops.
IRI urges Senate to swiftly approve retirement savings bill: The Insured Retirement Institute is calling on the Senate to quickly approve the Retirement Enhancement and Savings Act and then work with the House to resolve any differences between it and the House's Setting Every Community Up for Retirement Enhancement Act. "The House and Senate legislation are close to identical and both chambers would likely need only a short time to work together to resolve their differences and finalize a bill for the president," said Wayne Chopus, IRI president and CEO.
SmartBrief/InsuranceNetNew online
Expert: Annuities solve 2 retirement problems: While panelists at a recent Morningstar conference debated the extent of the retirement crisis in the U.S., they agreed with the idea of allowing savers to convert a portion of their retirement funds into an annuity. Doing so takes care of the issue of turning assets into income and the problem of people living below their means because they don't want to spend down their savings, said David Blanchett, Morningstar's head of retirement research.
SmartBrief/Financial Advisor Online
How 401(k) balances have fared since 2009: The average 401(k) account balance has risen sharply since March 2009, a Fidelity Investments report says. The report tracks 1.64 million accounts held by workers who have actively made contributions and have remained at the same employer.
SmartBrief/CNBC
Two senators propose retirement bill: Retirement legislation is getting a lot of attention on Capitol Hill, and the newest proposal brought into the debate is the Retirement Security and Savings Act, sponsored by Sens. Rob Portman, R-Ohio, and Ben Cardin, D-Md. The proposal has more than 50 provisions that Portman and Cardin say would improve America's retirement system.
SmartBrief/PlanAdvisor online
Bill aims to help student-loan payers save for retirement: Companies would be able to match employees' student-loan payments with contributions to their retirement plan in the new version of the Retirement Security and Savings Act of 2019. Contingent benefit requirements currently impede employers' ability to link benefits such as student loans and retirement savings in most cases.
SmartBrief/Investment News
Retirement requires focus on various financial strategies: Retirement comes with its own set of complex financial decisions, as retirees must move into the distribution phase and consider strategies related to tax planning, health care and other topics.
SmartBrief/Kiplinger Online
Commentary: 401(k) sponsors need to step up fiduciary education: Sponsors of 401(k) plans must take time to regularly educate themselves on their fiduciary responsibilities, Christopher Carosa writes. Doing so, he argues, "can spell the difference between an unlucky break and a fiduciary breach."
SmartBrief/BenefitsPRO
University creates retirement info relevant to 5 generations: The University of Pittsburgh found its employee demographics covered five generations, so it adjusted its retirement benefits communications to be relevant to each group. Implementing messaging for each generation and their stage in the savings life cycle, along with embracing automatic enrollment, was associated with a more than 14% increase in overall retirement plan contributions and a 54% increase in sessions with financial consultants.
SmartBrief/PlanSponsor Online
More retirement cash coming to some Army Reserve, Guard troops: About 1,500 Army Reserve troops and 983 National Guard members who signed up for the Blended Retirement System may receive thousands more in continuation pay this year. "I would personally view [the continuation pay increase] as a force retainer," ROA Legislative Director Kevin Hollinger said.
SmartBrief/Military Times
Many workers begin retirement much sooner than they wished: A report by the Employee Benefit Research Institute shows that about 43% of workers retire earlier than they anticipated. The reasons people gave for leaving the workforce early most often were health problems or their employer's downsizing or reorganizing.
SmartBrief/The Motley Fool
The good and bad news about retiring at 50: Retiring at age 50 has advantages -- and disadvantages. You'll likely have more time to enjoy good health and to focus on what you love doing, but you'll be leaving the workforce during your earnings peak.
SmartBrief/U.S. News & World Report
When the 4% rule needs to be adjusted: The safe withdrawal rate -- often said to be 4% annually -- may vary depending on the composition of a client's portfolio, the amount of guaranteed income they receive and their level of discretionary spending. Use The Adviser's Guide to Retirement and Elder Planning: Practical Retirement Planning (open to PFP Section members) for in-depth strategies for funding clients' retirement.
SmartBrief/Financial Planning online
The benefits of offering a retirement plan: Business owners who filed for extensions on their federal taxes for 2018 still have time to generate deductions for contributions made to retirement plans. Joyce Rosenberg examines the benefits of offering retirement plans and reviews a few of the options.
SmartBrief/The Associated Press