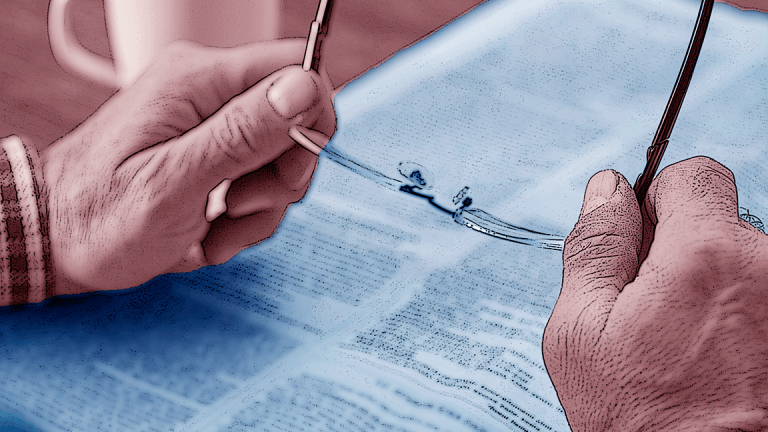 Briefing: Latest Retirement News (March 28 2019)
Here's the latest in the world of retirement-related news: Annuities in retirement plans, early retirement for millennials and the impending retirement crisis in the IT department.
Here's the latest in the world of retirement-related news: Annuities in retirement plans, early retirement for millennials and the impending retirement crisis in the IT department.
7 practical steps to improve financial security in retirement: There are seven steps people can take to reduce financial stress by securing more income for retirement, suggests personal finance writer Craig Stephens. These include reducing payment obligations and rebalancing investment portfolios at regular intervals.
SmartBrief/U.S. News & World Report
Tool helps consumers incorporate annuities into retirement plans: TIAA has enhanced the capabilities of its retirement profile tool. The tool analyzes account data in real time and shows users how they can create a steady retirement "paycheck" by combining systematic withdraws with lifetime income sources such as variable and fixed annuities, Social Security and pensions.
SmartBrief/PlanAdviser online
Early retirement not so fanciful for millennials: Early retirement may appear out of reach for millennials when considering school debt and other factors. But it might still be possible if they're willing to make some adjustments and sacrifices, Pavithra Mohan writes.
SmartBrief/FastCompany online
Survey shows women have too little saved to retire at 67: Longer life expectancy and lower earnings are principal factors that leave women less prepared than men for retirement, according to Aon. A survey by the firm finds 7 in 10 female respondents would have to overcome a significant savings shortfall to retire at age 67.
SmartBrief/CNBC
Halving non-essential spending could boost retirement savings by $500,000: Americans spend an average of more than $5,000 a year on non-essentials such as eating out, takeout and food delivery, ride shares and taxis, and coffee, according to a survey by GOBankingRates. A 25-year-old who cut nonessential spending in half and invested the savings annually until age 65 could amass an extra $500,000 after taxes in a retirement account, GOBankingRates says.
SmartBrief/GOBankingRates
How to know whether retirement is right for you: Some clients are ready to retire early. Others never want to retire. And CPAs eventually have to face a retirement decision of their own.
SmartBrief/CPAInsider
Some states looking at partnering on retirement plans: Seven states are considering legislative language that would allow them to collaborate with another state's retirement program. Among possible options are states contracting with other states' already established programs, a turnkey solution for multiple states developed by a private provider, or a 529-like open program for individuals and businesses from multiple states.
SmartBrief/Pensions & Investments
How working in retirement affects Social Security: Many retirees believe if they go back to work, they will lose their Social Security benefits, but this is a big misconception, says Steve Vernon, Stanford Center on Longevity consulting research scholar. Retirees have options if they want to go back to work after they have begun receiving Social Security, including pausing benefits or working while still claiming benefits.
SmartBrief/Barron's
How to help young clients interested in retiring early: Advising young people about retiring early can be challenging, writes Mark Miller, who looks at how advisers are responding to the "financial independence, retire early," or FIRE, movement. One important consideration is balancing savings with starkly lower Social Security benefits.
SmartBrief/Wealth Management
Spouses need to hash out their retirement vision: Retired couples typically appreciate having more time together, but their interests and visions of the retirement years may differ markedly, writes Janet Bodnar. She urges couples try to identify goals and potential conflicts before they retire.
SmartBrief/Kiplinger Online
Plans required to address impending IT retirements: Demographic trends will require companies to take steps to deal with potential long-term difficulties in filling information technology staff needs. Companies should put hiring plans in place before they face an "existential crisis" in their IT workforce.
SmartBrief/CIO