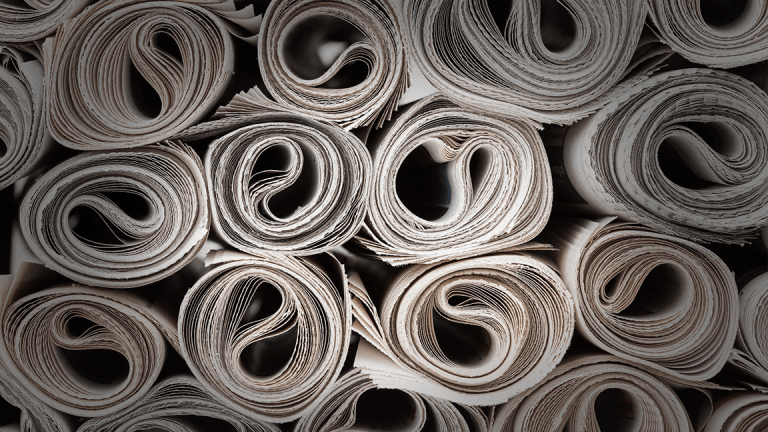 Briefing: Latest Retirement News (March 14 2019)
Here's the latest in the world of retirement-related news: The tax impact of choosing a retirement residence, reverse mortgages, and the retirement savings shortfall.
Here's the latest in the world of retirement-related news: The tax impact of choosing a retirement residence, reverse mortgages, and the retirement savings shortfall.
But first, a special invitation just for Retirement Daily subscribers:
Want to learn more about planning for and living retirement from the best, including the nation's top IRA expert, Ed Slott, and Robert Powell, the editor of Retirement Daily? If so, then sign up to attend TheStreet's Retirement Strategies Symposium on April 6 in New York. As a benefit of your subscription to Retirement Daily, you're eligible for our lowest priced ticket -- $99. That's a $100 savings off the general admission price of $199. You can see the full agenda at our conference website, but Retirement Dailysubscribers need to click on this link to get their discounted tickets.
IRI longtime supporter of Rep. Neal's mandatory retirement bill. The Insured Retirement Institute continues to back legislation sponsored by Rep. Richard Neal, D-Mass., requiring most employers to offer a retirement plan. An IRI spokesman said the group "has supported this legislation since it was first introduced in 2017 because it offers a private-sector solution to expand the availability of workplace retirement plans so more Americans will have an option through their employers to save for their retirement."
SmartBrief/ThinkAdvisor
Consider tax laws when choosing a home in retirement. Before relocating, retirees should take a close look at property and sales taxes, as well as how retirement income may be taxed in various states, suggests retirement expert Mary Beth Franklin. She also notes how the choice of whether to itemize or use the standard deduction could factor in.
SmartBrief/Investment News
Intermark, Physicians Mutual allay retirement fears. Intermark Group's new campaign for Physicians Mutual Insurance introduces comic actor John Michael Higgins as new brand spokesperson, who humorously demonstrates that the brand can alleviate any anxieties or nightmares you might be having about retirement. TV ads are running nationally, and the spots are available across the brand's digital and social properties.
SmartBrief/The Drum
Using reverse mortgages to help with retirement. More people are warming to the idea of using reverse mortgages as a retirement-planning tool, as they can help improve cash flow and offer an alternative to withdrawing from investment accounts in a down market. Sarah Max reviews these and other benefits of reverse mortgages, as well as some of the drawbacks.
SmartBrief/Barron's
Study finds desire to remain active in retirement. A study of retirees' optimal time allocation for maximizing happiness found that retirees benefit from engaging activities, such as socializing or exercising, and from activities that make use of their skills, such as volunteering. The study also found a discrepancy between how retirees would like to spend their time and how they do spend it, which may negatively affect their happiness.
SmartBrief/Journal of Financial Planning
Numbers suggest retirement savings shortfall is narrowing. New data by the Employee Benefit Research Institute suggest that Americans are getting better at saving for retirement. While a savings shortfall still exists, it has narrowed for the age groups in the study.
SmartBrief/CNBC
IRI releases federal, state retirement security blueprints. The recently reintroduced Retirement Enhancement and Savings Act contains several important provisions endorsed by the Insured Retirement Institute's 2019 Federal Retirement Security Blueprint, including a clarification of the annuity safe-harbor rule and an annuity portability measure. IRI also released its State Retirement Security Blueprint, which advocates for preserving workplace retirement plans and consistent data security standards.
SmartBrief/PlanSponsor
Some workers give mixed messages about retirement income. Data from the 2018 Aegon Retirement Readiness Survey showed 64% of physical workers -- those who do not spend most of their time at an office desk -- are confident they will be able to retire in a comfortable lifestyle. The report said just 35% of physical workers reported being habitual savers, however, and only 33% were on track to reach about 75% or more of their required retirement income.
SmartBrief/PlanSponsor
Retirements create challenges for employers as workforce ages. An aging workforce can create significant challenges for companies in the timing of retirements, both late and early. Employees also may not inform their company of their retirement plans, making it difficult for employers to create a transition plan to less-experienced or younger workers.
SmartBrief/401kTV
Fiduciary concerns top reason retirement plans don't offer annuities. When plan sponsors were asked why they don't offer annuities or similar lifetime income solutions, the most common reason was they were "uncomfortable" or "unclear" about the fiduciary implications, a recent Callan survey found. In 2018, 4.1% of defined-contribution sponsors offered in-plan guaranteed income products, down from 8.9% the prior year.
SmartBrief/Pensions & Investments
Why retirement spending might not match your estimates. Fluctuating spending needs and inflation can skew budget estimates for retirement. Unexpectedly large expenditures at the start of retirement also can affect a spending plan.
SmartBrief/CNBC
Retirement is a tougher road for single women. Single women tend to have smaller nest eggs than married or widowed women. Advisers discuss the challenges single women face in retirement planning and offer tips.
SmartBrief/Barron's