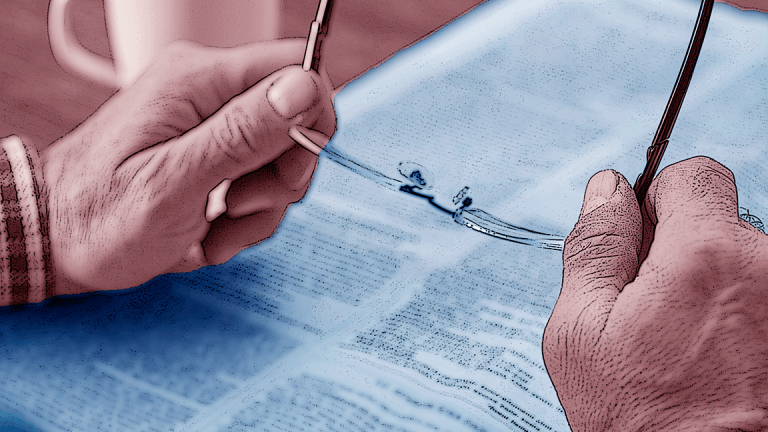 Briefing: Latest Retirement News (June 27 2019)
Here's the latest from the world of retirement-related news: How annuities could improve retirement security, what it takes to retire with a million dollars, and how to enjoy doing nothing in retirement.
Here's the latest from the world of retirement-related news: How annuities could improve retirement security, what it takes to retire with a million dollars, and how to enjoy doing nothing in retirement. 
Report: Annuities could improve retirement security in the U.S.: The financial security of Americans in retirement could be improved by increasing the use of annuities, but employers may need to give their workers some help to reach that goal, according to a report from the Brookings Institution. "Employers that can give guidance and negotiate group rates for employees wanting to purchase annuities could dramatically change the take-up rate for these policies," the report says.
SmartBrief/The Brookings Institution
Opinion: U.S. retirement "crisis" not an actual crisis: The idea that the switch from defined-benefit to defined-contribution plans has created a looming retirement crisis in the U.S. is wrong, writes Josh McGee, a senior fellow at the Manhattan Institute. He argues that overall retirement-plan participation and savings rates have held steady over the past four decades.
SmartBrief/Los Angeles Times
What it will take to retire with $1 million: To amass $1 million in a 401(k) plan, a 25-year-old averaging a 6% return would have to save about $502 per month, while a 50-year-old would need to save $3,439 per month, writes Jeff Haden. Solo entrepreneurs may have a savings advantage thanks to employer matches, he notes.
SmartBrief/Inc. online
Expert: Solid retirement plans require guaranteed income: Any solid retirement plan needs a guaranteed-income component, such as annuities, to cover basic living expenses, IRA expert Ed Slott says. He expresses support for the Setting Every Community Up for Retirement Enhancement Act, which encourages annuities in retirement plans, but identifies drawbacks in the bill.
SmartBrief/Think Advisor
How to savor doing nothing in retirement: Staying busy in retirement is standard advice, but it shouldn't prevent retirees from occasionally doing nothing, writes Tom Sightings. He offers tips for adjusting to a more relaxed lifestyle.
SmartBrief/U.S. News & World Report
Annuities an option for retirement savers with maxed-out 401(k)s: People saving for retirement who have contributed the maximum to 401(k) plans for the year but who want to put aside more money have options. Among them are annuities, health savings accounts and traditional brokerage accounts.
SmartBrief/The Motley Fool
Workers should understand Medicare, Social Security before retirement: Baby boomers are familiar with signing up for benefits, but Medicare and Social Security are different and employers should make sure workers understand the programs before they retire, said Kim Buckey, a vice president at DirectPath. Many employees fear they will not have enough money in retirement to afford health care, but Buckey says health savings accounts are one way to set aside funds to pay for future medical expenses.
SmartBrief/Employee Benefit Adviser
Smarter ways to prepare for your retirement: Some small-business owners are failing to plan for retirement or are making critical mistakes that could hurt their long-term wealth. This article offers planning tips and an overview of three kinds of retirement accounts: SEP IRAs, solo 401(k)s and traditional 401(k)s.
SmartBrief/Business News Daily
Older Americans fear health care costs during retirement: Among Americans 60 or older, 56% are worried health care costs will exceed retirement savings, according to a survey by Ipsos and the National Council on Aging. Among women, the figure is 60%.
SmartBrief/PlanAdvisor Online
What to do with a 401(k) when switching jobs: After accepting a job, it is important to think about how to handle your existing 401(k). There are multiple factors to consider as you decide whether to leave money where it is or to roll it over into a different plan.
SmartBrief/CNBC
A strategy 401(k) advisers can use to increase their sales: Retirement expert Fred Barstein writes that 401(k) advisers can increase their sales by offering plan sponsors two tiers of service and presenting the most expensive one first. "Starting with the more expensive service will make the lower-tiered service seem very reasonable," he writes.
SmartBrief/Investment News